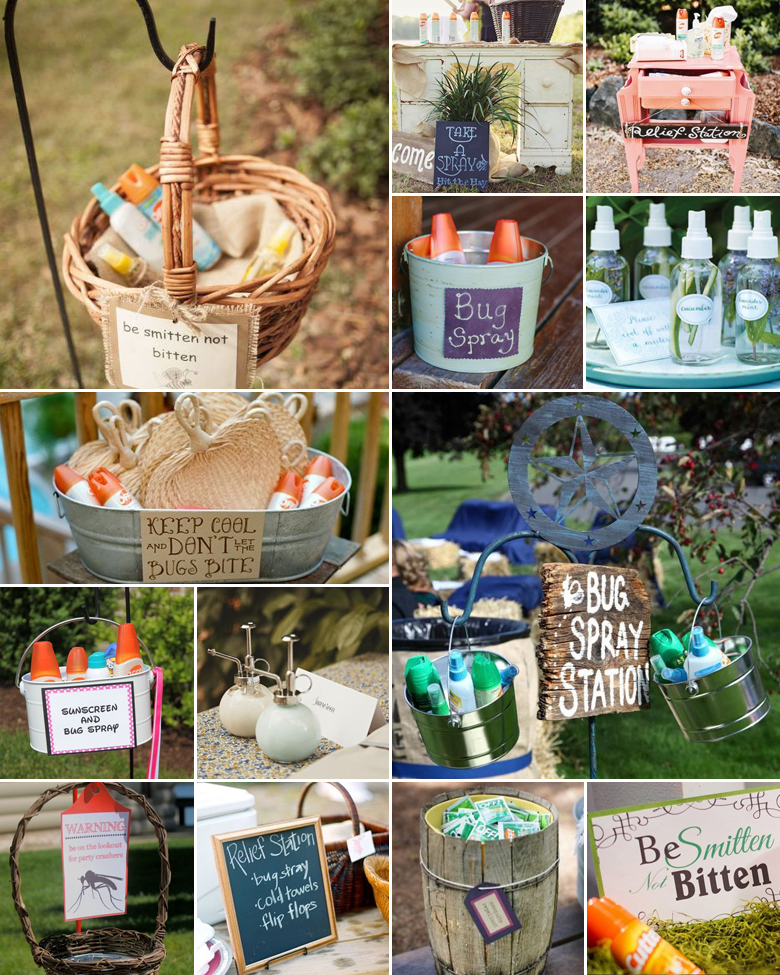 The idea of an outdoor wedding might be oh so romantic, but the reality isn't always that whimsical once Mother Nature's harsh elements come into play. A relief station is therefore a cute yet necessary addition to the wedding day checklist – here are a couple of relief options you might want to consider:
Fans are always a hit during summertime – whether it's stylish lace fans, oriental bamboo or simple paper folded fans.
Always have hand sanitiser and wet wipes close at hand for guests to freshen up with before digging into platters of finger food.
If you're tying the knot out in the veld, a bug spray station is highly recommended.
Few things can ruin a good time like a headache or sore throat from all the talking, so have a couple of remedies at hand.
Set up a station with suntan lotion so guests won't get burned in the harsh African sunlight.
Give each guest a spray bottle filled with water and lavender or cucumber to cool themselves with a light fragrant mist.
Tissues are an absolute must, not just to relieve guests of tears of joy but also to wipe away sniffles and sweat beads.
There's nothing worse than dry cracked hands and the elements will do that to you! So have handy little moisturizer dispensers in the bathrooms for guests to freshen up with.
In winter time, make sure you have blankets and even scarves or pashminas for guests to warm themselves with.
Original images and their credits available on Pinterest