Social Media's Wedding Manners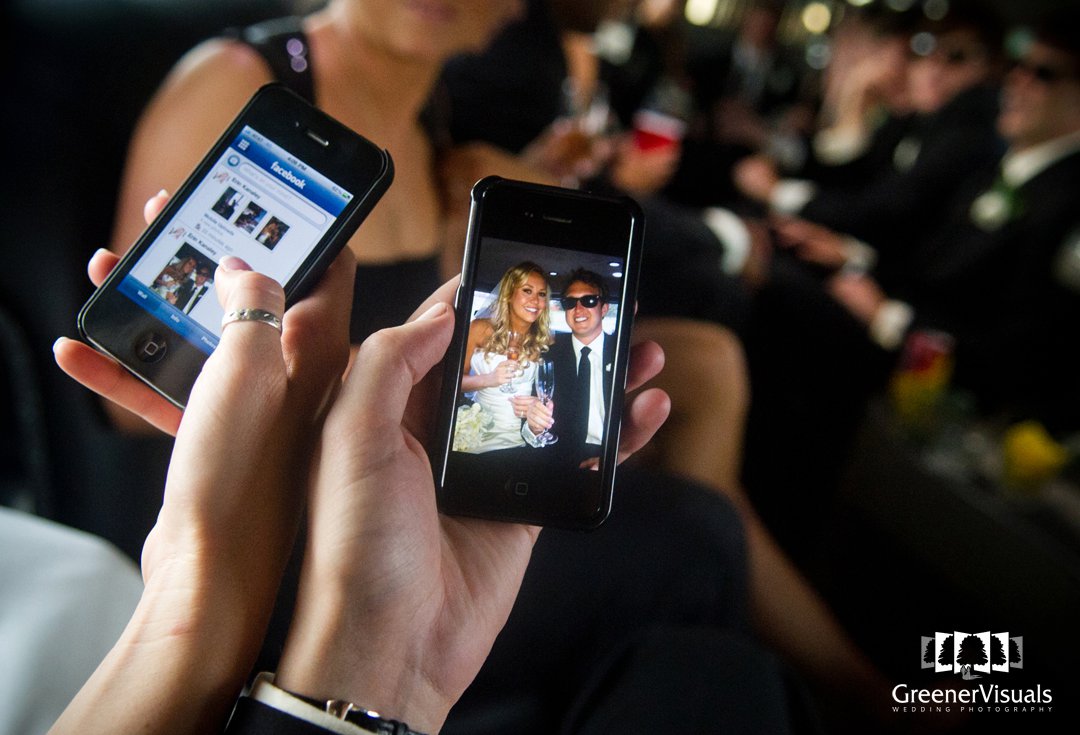 There is no denying that the likes of Facebook, Twitter, Flickr and You Tube are dominating the social culture of today. This does not only apply to youngsters or technical pros, but to almost everyone, regardless of age, creed or financial status. But, because it has hit the globe with a relative suddenness, there are no norms or etiquette yet prescribed for most of these platforms. When a couple wants to share their wedding with those in other countries, the social networks are the obvious way to do so, but what is the protocol?
Use such advancements in communication and media to your advantage, allowing friends and family from anywhere in the world to share your special day and the excitement leading up to it.
Before the big day arrives, set up a group or profile for your event. Invite those that are invited to the wedding, whether or not they can be there in person. Encourage interaction by posting polls on your wall, asking viewpoint questions, and so on. This will urge them to contribute and thus help them to become acquainted with one another, if only a familiarity formed online. Urge friends to post photographs and keep everyone up-to-date with your plans, within reason; not spoiling the novelty of your day or boring them with every detail.
You can also introduce bridesmaids and groomsmen to one another by starting their own group or page so that they can interact regularly, plan wedding dress fittings, and so on. Alternatively, ask them to do this and keep it private from you so that they can use this media to plan hen and stag parties together.
It is fun to tweet throughout your preparations on your wedding day – letting your followers know how excited you are and where you are in the grand scheme of getting ready. However, it is absolutely tacky and unacceptable for anyone in the bridal entourage to be updating their statuses or profiles during the ceremony, photographs or wedding reception. If it is that important for you to have the various elements of your wedding day put online as they happen, appoint someone that is not part of the wedding party to update your Twitter and Facebook accounts at regular intervals. Create a hashtag for your wedding, so that others can also get involved. You will no doubt be inundated with meaningful messages from well-wishers. You can even include your hashtag on your place settings so that guests are able to participate while at your event.
Another great idea is to set up a shared Flickr account and allow guests to add their photographs to it, so that you have an enormous variety of shots, in addition to your professional wedding shots.
Another way to use social media to your advantage is to video stream your entire wedding, so that those people around the world that could not attend can watch it online, sharing the magic with you. By indulging these ones in this way, you confirm how very special they are to you and how much you want to share your celebration with them.
While social media is a global phenomenon that has proved to be ultimately convenient and effective in uniting people, it is vital that you do not sacrifice the romance and seriousness of your wedding day for it. Take time to enjoy the little things and to reflect on the love that you feel. Then, after your honeymoon, log on and enjoy the comments, tweets and photographs of your wedding in leisure.

Photo Credit: dotcomplicated.co