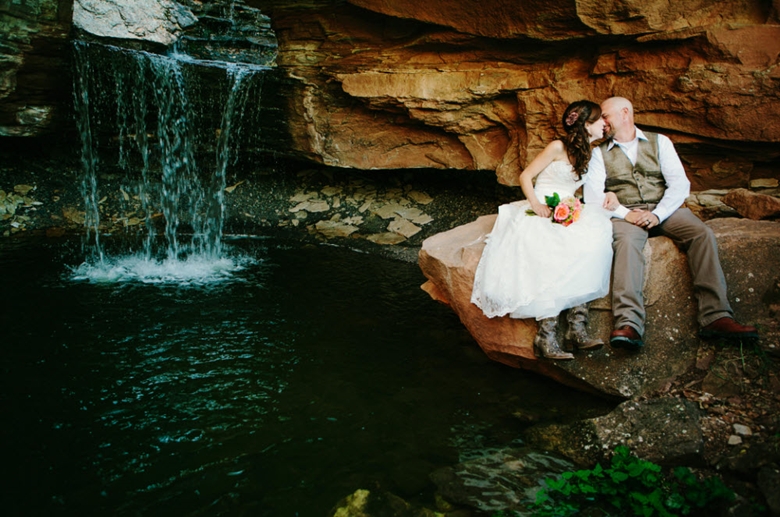 Hosting your wedding ceremony in a unique and memorable place sets the scene for the years of romance and happiness to follow. While some may feel that it is more appropriate to host this formal part of the celebration in a church (or a similar place of worship), other brides- and grooms-to-be might actually prefer a venue that is completely different from any other that they have attended.
As a complement to a very special reception, consider the following suggestions for a truly memorable ceremony location:
A Park or Botanical Gardens
The lush greenery and wide, open spaces of natural parks not only guarantee fantastic photograph opportunities but also create a gorgeous ambience, particularly for couples who appreciate the outdoors. Trees and flowers that grow naturally in these parks and gardens often provide ample decoration, requiring little extra time, money and effort in terms of décor.
Old Buildings or National Monuments
A library or post office that dates back to the 19th or early 20th centuries will lend your wedding ceremony a sophisticated air of culture and heritage, as will a significant monument. These buildings are not often considered by engaged couples for their wedding ceremony, making them more cost-effective and memorable. In the case of a monument, ensure that it will not offend any of your guests (for political, racial or religious reasons).
A River or Lake
If you live close to a natural river or lake, take advantage of its beauty by having your ceremony on its banks. This is even more practical if your reception will be conducted close by. There is something magical about natural locations that will translate well into the fairytale of your wedding day.
Roof of a Skyscraper
For a modern, trendy wedding ceremony venue, take advantage of the tall office blocks in your CBD by inviting your guests up there to witness your commitment. The views alone will impress your friends and family, and will certainly make for memorable photographs.
A Waterfall
As the mighty waters crash behind you, make your solemn vows to one another in front of those dearest to you. This scene is spectacular in its own rights and is all the more perfect as the venue for your official marriage.
The Place You Met One Another
It may be quite fun to remember the place at which you first met one another and have your ceremony there. This may be the home of a mutual friend, a club or restaurant, your office, the local supermarket or your children's school. While the venue alone may not have been your first choice, the implication and import behind it will be a fabulous tale to tell your guests. Include your story on the invitation, or ensure that the officiant mentions it in his speech so that your guests can appreciate its significance.
Image Credit: pieceofcakeweddingdecor.com