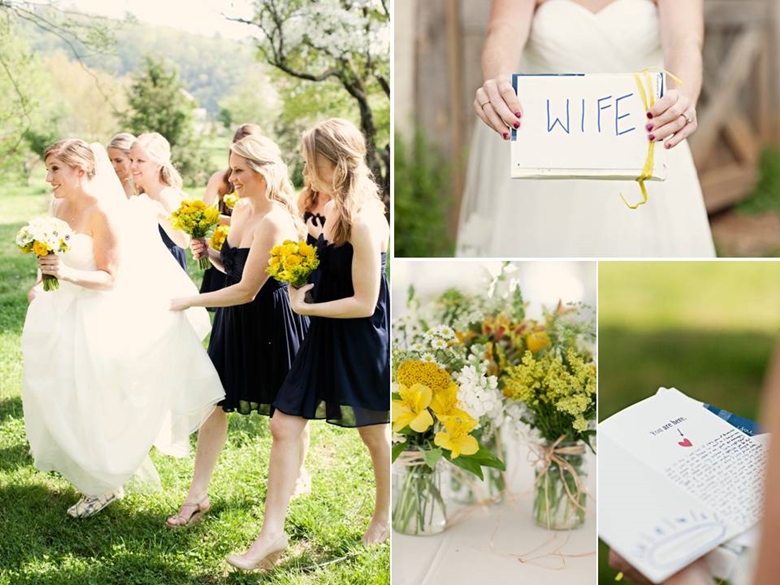 Spring is the time for buds to burst into bloom and for newborn animals to open their eyes to an exciting new world. With all this new life, it is also the perfect time to celebrate the birth of your union. Using colours in a fresh new way is made easier during spring, as flowers are abundant and the guests are likely to be preparing for the warm summer months in eager expectation. Brides are able to experiment with using colours and patterns in their own dress as well as in those of the bridal party. For the less adventurous, splashes of colour may be introduced in the sashes, headwear, shoes or jewellery, while maintaining the more traditionally coloured dresses.
Wedding reception venues during the springtime take on a new dimension. Garden weddings are ideal during the warming spring months, and open-air venues allow you to take advantage of the temperate conditions without becoming too hot, while closed venues benefit from the cool evenings of early spring.
A spring-centric menu and wedding cake will be revitalised by the introduction of fresh ingredients, vibrant colours and refreshing flavours. Because spring evenings are still chilly, menu items may still include comforting favourites such as roasts, but offset with fresh asparagus stalks and fresh fruit pavlova with fresh strawberries and lemon syrup. Whatever your theme colour and whatever your choice of cuisine and décor, ensure that there are plenty of fresh petals everywhere.
A spring bride has more scope when it comes to selecting her dress and those of the bridesmaids as the warm days and cool nights create an all-round pleasant ambience. Because days are war and brides are nervous, a thinner fabric is still more suitable than a heavy, layered one. However, the length of the sleeves, and the dress as a whole, can vary without too much hindrance being posed by extreme weather. Because evenings are chilly, those of the bridal party may wish to carry colourful pashminas that compliment the theme colours. Versatility of your dresses is key.
Depending on where you want to host your reception, availability may be better during spring, as opposed to summer. Because the weather is not as predictable during spring, ensure that your venue is sheltered or that there is a reliable plan B in case of a sudden downpour or unexpected gusts.
Your wedding day is all about the love and union between you and your life partner. Enriching this day with the beauty and vitality of spring ensures that it will remain etched in your mind and heart as the most special beginning of your loves together.
Photo Credit: www.onewed.com