Staying Calm On Your Wedding Day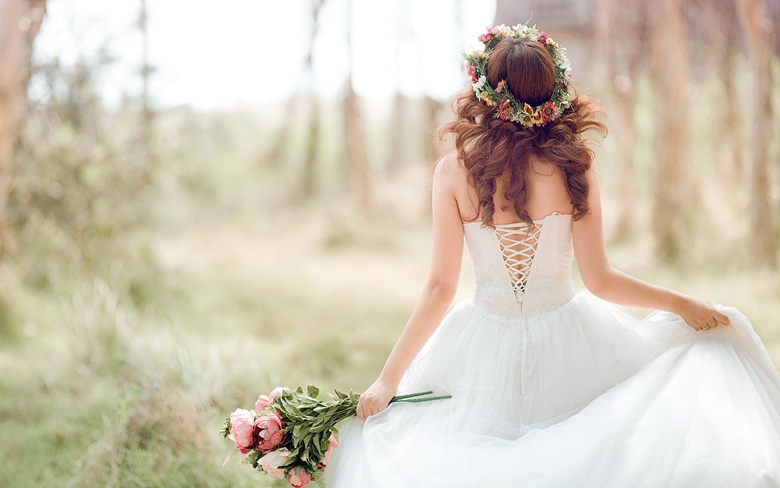 Pre-wedding jitters come to their ultimate head on the big day. At this stage, the bride and groom has may allow them to overwhelm them or take a stand to control them and prevent them from ruining their special day. While having nerves on your wedding day is natural, it is important to keep these under a reasonable degree of control.
Do not drink too much – it is somewhat of a tradition to sip on champagne while getting ready for your wedding. However, the warm calm that the champagne bubbles seem to bring can be a temptation, and many brides and grooms end up gulping it down a little too fast. This only makes them clumsy, a little disoriented and even more emotional. It also detracts from the special sentiment of the day.
Choose your company wisely – when deciding on a bridesmaid, Best Man or Maid of Honour, choose somebody who is optimistic, supportive and understanding. They should be somebody that calms you and allows you to feel free to express yourself. They should know the family circumstances as well, so that they are aware of any discord or politics.
Catch some z's – mental and physical fatigue can lead to extra stress, anxiety and feelings of being overly emotional. Get enough sleep for an extended period of time before the big day, not just the night before, so that you are genuinely well rested and revitalised.
Learn to delegate – it is unreasonable and unrealistic to expect to be able to take on the planning and coordination of an entire wedding on your own. Learn to be able to let go of the tasks that other people can do, and may even be better at. Then, trust them to do it without hovering over their shoulders. This will only cause you more stress and will not allow the person to do their job effectively.
Decide to have fun – preparing yourself mentally beforehand is crucial. Accept that there will be glitches, work through the fact that it is not the end of the world, and be determined to enjoy your day, regardless of these unforeseen and unavoidable issues. Having decided this, you are more likely to relax, breathe and move on.
Plan ahead – make a list well ahead of time and tick off each item. Update your list regularly. This will help you to maintain your sense of control and confidence that your day will run smoothly.
Do not rush your preparations – take your time and relax while getting dressed, having your hair and / or make-up done and making the final finishing touches. Enjoy the company of your friends and family during this time, and keep the conversation and mood light. Engendering a feel-good attitude and ambience will settle the nerves and set the tone for the rest of the day.
You have only one chance to make your wedding day a fun, relaxed, romantic and memorable occasion. Take every precaution against letting the natural apprehension overwhelm you. Rather, be determined to enjoy your day and the effort that went into making it such a special event.
Photo Credit: laska.com.ar