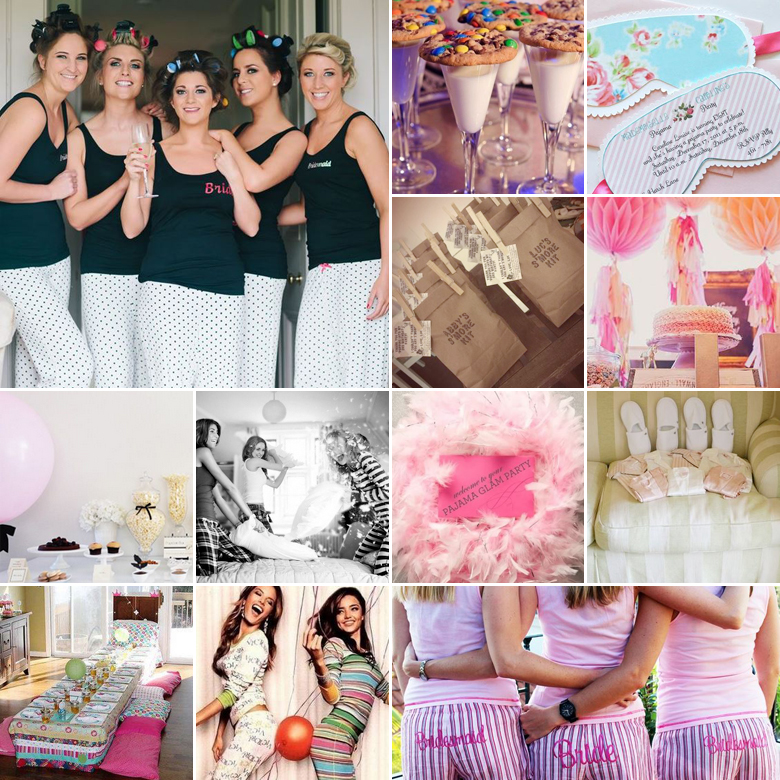 Bachelorette parties are really all about celebrating good times with the girls. So why not take the opportunity to go back to the era of ultimate girly-girlness with a good ol' slumber party?
A slumber party themed bachelorette is the perfect way to get all your girly friends together for a night of innocent fun, involving everything from chick flicks to candyfloss. What's more, there's no risk of making pre-wedding scandal out on the town – because what happens at the slumber party stays at the slumber party!
Spoil the bride, entourage or all of the girly guests with pairs of matching slippers.
Sleep masks are an absolute must as well and can even serve as the inspiration for the invitation design or for blindfolding the bride-to-be.
Serve proper slumber party snacks like milk and cookies, smores, hot chocolate (with a kick, of course), caramel popcorn, jelly shots and pink mini cupcakes.
Arrange slumber party activities like manicures, pedicures, facials and even cupcake decorating to go with the gossip.
Set a dress code – whether it be onesies, robes or "something sexy".
Put a twist on the theme with something like "PJs and pearls" or "slippers and sombreros".
Original images and their credits available on Pinterest