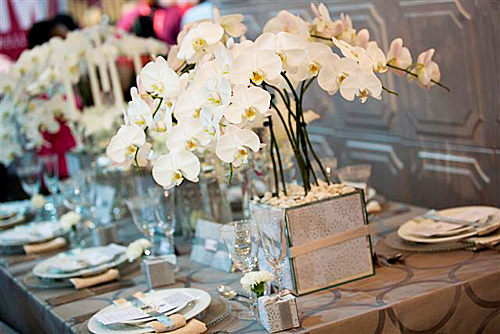 The Wedding Expo®, South Africa's premier bridal exhibition is setting trends in September 2011.
The who's who of the wedding industry will be showcasing everything a bride could ever dream of wanting to find for her special day and more! Brides-to-be will be able to plan their day down to the finest of details at the Expo.  Dresses, shoes, accessories, music, invitations, table decor, flowers, photographers, cakes, honeymoons, The Wedding Expo® has it all!
Those trend-conscious brides are in for a treat. The Wedding Expo® has handpicked some of South Africa's leading wedding planners, designers and caterers to create "trend hotspots" around the show where the latest in colours, floral arrangements, textures, gowns and décor accessories will be on display. The Wedding Expo® is also introducing the Trends Theatre where visitors can watch some of South Africa's top bridal specialists in action! The talks will focus on wedding trends for 2012 in décor, fashion, cakes & catering, flowers and much more.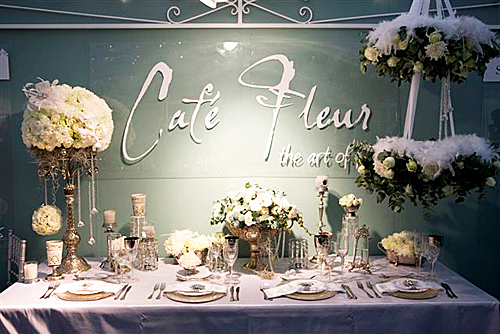 "Our brides are constantly looking for what's new and the latest in wedding trends based on what is happening locally and internationally and want their weddings to be on par with what celebrities, royals and internationally acclaimed wedding planners are doing.  By introducing the Trend Hotspots and Trends Theatre we are opening a whole new world for these brides," says Amanda Cunningham, Managing Director of The Wedding Expo®.
The Wedding Expo®  celebrating its 10thyear and 18th show, has most definitely  become the leading wedding event  in South Africa  with  over 15 000 visitors  coming from all over the country and  from our neighbouring countries . Brides-to-be will be able to plan their weddings from beginning to end with over 300 leading wedding specialists displaying everything a bride and her groom will need to create their dream wedding . Magical table settings with the latest in floral creations, cakes like never seen before, a huge selection of beautiful wedding venues and honeymoon destinations, and even financial advice and legal services. Chat to some of South Africa's leading wedding planners, photographers and caterers – The Wedding Expo® has something for everyone no matter how big or small the wedding or what budget!
Leading wedding dress designers will show the latest trends in wedding attire at the daily fashion shows – traditional gowns to funky bridesmaids there will be something for every taste and dream!  The latest ready-to-wear collections will showcase dresses from world renowned international labels imported from UK, USA and Italy.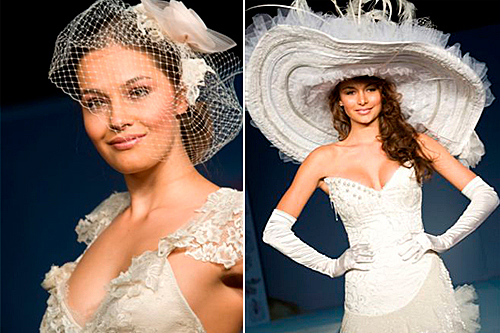 "The fashion shows are definitely a highlight of The Wedding Expo.  No expense is spared to give our brides a world class runway experience to assist them in choosing the prefect dress as well as giving them a taste of the latest in bridal fashions," adds Amanda.
Brides and their entourage can take time out and indulge in the most delicious cakes, petite fours and all things pretty at The Wedding Expo® Cake Cafe in association with Annica's Designer Cakes.
What better way to celebrate your upcoming nuptials than with a glass of bubbles at The Beeld  &  JC Le Roux Champagne Bar . This is definitely the place to see and be seen! One lucky couple also stands a chance of winning a R200 000 wedding in association with The Wedding Expo® and Beeld – see our website for more details.
DATE: 10 – 11 September 2011
TIME: 9am – 5pm
VENUE: the Coca-Cola dome
TICKETS: R80 online & R100 at the door.  Tickets are available online at www.wedding-expo.co.za  from 11 July.
Contact Details:

Telephone: 086 111 3997
Email: [email protected]
Website: www.wedding-expo.co.za