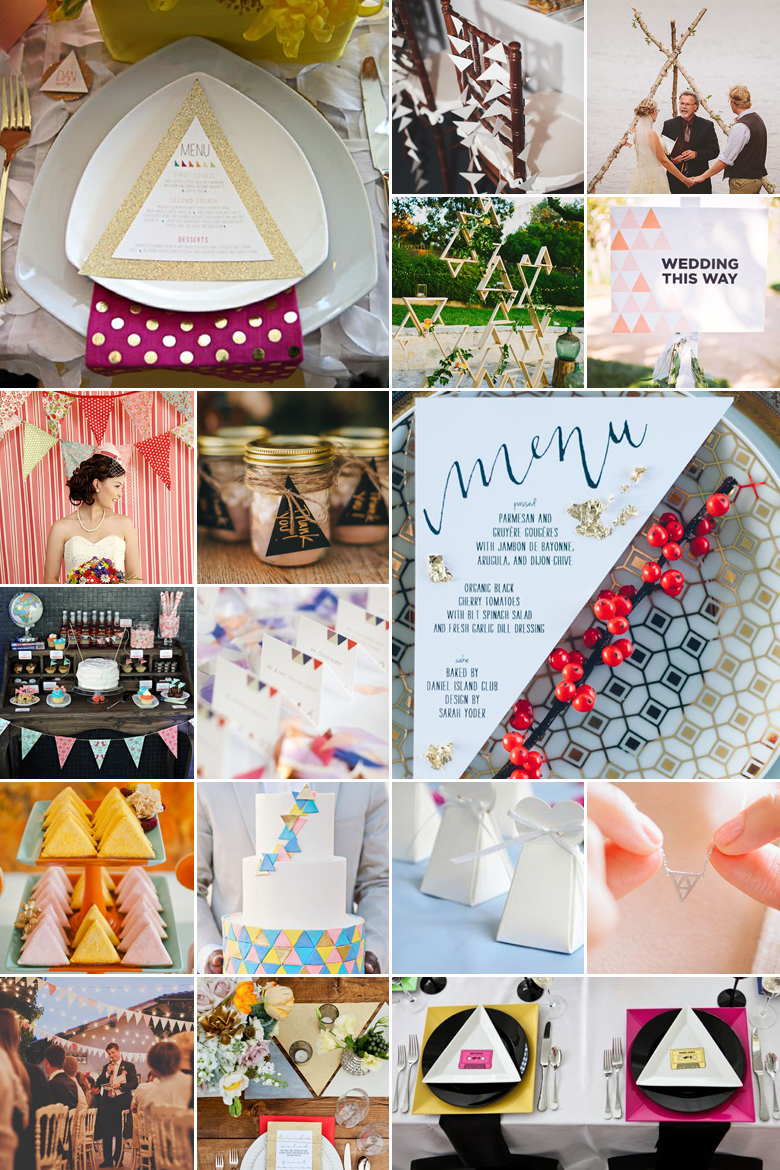 The triangle is without a doubt one of the shapes with the most symbolic relevance and meaning. It is this sort of versatility that truly captures themes of magic, wonder and creativity in the triangle meaning. Introducing a lovely hint of geometry, the triangle lends itself beautifully to a vast number of design uses – think stunning wall prints, stationery designs and even furniture shapes.
While it's no secret that the triangle does have some negative connotations as well, it's best to sit down and choose which meanings you'd like to portray on your wedding day. Communicate these wherever you can – through the minister's message, in your stationery elements, on mini quote cards and on wall prints.
For starters, the triangle is used to indicate gender with the upward pointing triangle indicating male and the downward female. This is quite handy when you think of things like the gents and ladies' bathroom signs, as well as cake toppers and chair decorations.
On a more romantic note, triangles are symbolic of harmony and illumination, as well as culmination. What's more, the three-sided/cornered characteristic has lead to many trilogy-type symbolisms – here are some examples that might be relevant to your wedding day:
Spirit, Mind, Body
Father, Son, Holy Ghost
Past, Present, Future
Power, Intellect, Love
Thought, Feeling, Emotion
Love, Truth, Wisdom
Original images and their credits available on Pinterest