Tips for Pregnant Brides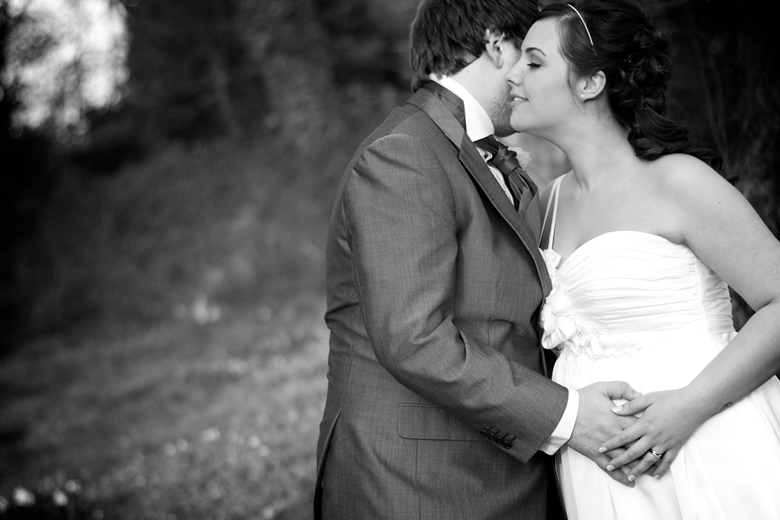 Pregnant brides no longer face as much of the negative stigma attached to their 'condition' as they may have in generations past. However, as women, we usually have some idea of what our dresses and day will be like one day, and this does not usually factor a belly in. This has forced many brides to rush through the preparations so that they are able to walk down the aisle before they begin to show too much. Rushing your wedding usually means negotiating on the things that are most important to you and settling for second best.
However, if it is important to you that the wedding take place sooner rather than later, there are some simple guidelines to follow. The most important facet of a rushed wedding is to have a superior support base of friends and family to help coordinate, contact, and correct, if necessary. A strict schedule is vital and will assist in tracking progress and finding gaps in the timeline.
The date and venue are the first items that need securing, as well as someone to perform the wedding at such short notice. Choosing a less popular date may be the only option, so consider that you may have to get married on a public holiday or a Sunday. Because of limited time, you will not be able to conduct site inspections, food samplings etc... for more than one place. Try to do as much as possible over the phone rather than scheduling a meeting for each component of your big day.
If you are going to wait until your belly has grown before getting married, your dress will obviously need to be altered. This does not mean that you have to wear a shapeless tent, though, and there are many beautiful, flattering choices available to moms-to-be. The creator of your dress should be reminded to make the front slight longer, so that it does not hang higher as it covers your stomach. The back can still be tailored to fit you in the waist to create a more flattering, feminine look. Take advantage of the bigger bust, particularly if it is a rare occurrence, with a low cut dress. This will also make you feel sexy and beautiful. You will need to work closely with your designer, who has no way of knowing how big you will be by your wedding date. Frequent fittings and some last-minute adjustments should be expected. Your fingers are also likely to swell the further into your pregnancy you get. Make sure that the rings fit, or use a dummy ring for the day to avoid having to resize your ring later. Very importantly, wear comfortable shoes.
The honeymoon should have your ultimate rest and relaxation in mind. As a pregnant woman, you will likely feel the stresses and strains of the late nights and nervous rehearsals of the weeks prior to the wedding more than most. An ideal break and recovery is likely to involve breakfasts in bed, massages and beauty treatments, as well as walks on the beach and snoozes in the afternoon. Do not try to squeeze in a honeymoon of sight-seeing and exploring of new destinations as this will only exhaust you. Bear in mind, too, that this is the last time that you and your spouse will have time together alone for a very long time. Cherish it and take advantage of every opportunity to enjoy and appreciate one another.

Photo Credit: karliharrisonphotography.com