Unusual Readings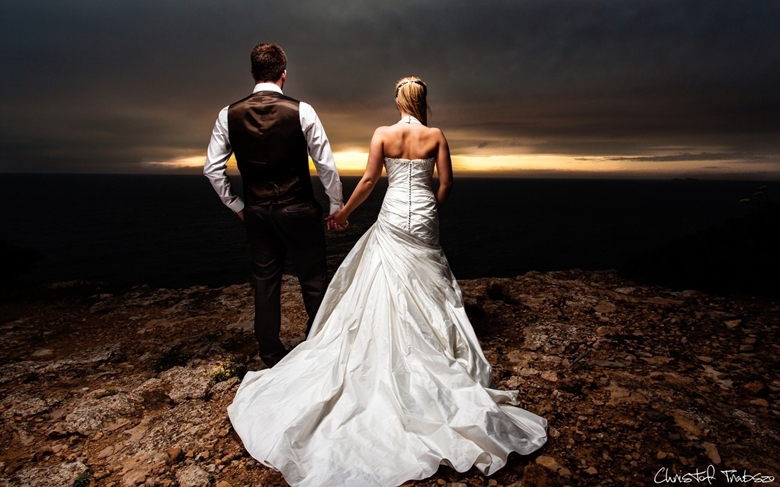 Expressing your love for your new husband or wife may seem like a difficult task, particularly when it is done in front of a room full of your wedding guests. For this reason, many couples elect to use the words of another, more linguistically accomplished writer. The following examples are some of the more unique and unusual verses and messages, which may be just the words you needed to express yourself perfectly:
Giving Up Smoking (Wendy Cope)
There's not a Shakespeare sonnet
Or a Beethoven quartet
That's easier to like than you
Or harder to forget.
You think that sounds extravagant?
I haven't finished yet -
I like you more than I would like
To have a cigarette.
My Heart Has Two Left Feet (Gem)
My clumsy heart has two left feet
It always trips when I see you
It starts to race and skip a beat
My clumsy heart has two left feet
It's starting now to feel the heat
Because of all the things you do
My clumsy heart has two left feet
It always trips when I see you
The Movie of Our Life (Darien)
In the movie of our life, starring you and me.
Hollywood is in for a treat, wait until they see.
The stage is all ours, so let's put on a good show.
We act these roles so well, but they will never know.
Shakespeare seems out of date, Romeo and Juliet got old.
Baby they have nothing on us, so let our story be told.
We write romance scenes, like forever had no end.
It all comes so natural, with an amazing girlfriend.
We've only gotten started, the end is far from now.
Nothing can break us up, not even a broken vow.
People watch the notebook, is that all Hollywood's got?
Girl, you and me alone, make those scenes look hot.
They'll write a story one day, and a movie to go with it.
Just get us to act it out, It would be the greatest hit.
We may never be Hollywood's hottest, Brad and Angelina will be in the past.
It will last as long as their careers, but baby you and I will forever last.
Golden Maiden (James)
I woke up in the morning,
Hearing the knock of my front door.
I never knew what love was,
I never knew before.
I saw the golden maiden
From all my forgotten dreams.
Now I finally realized,
Life was better then what it seems.
I have no further regrets,
I have nothing else to say.
If love is forbidden,
I will love her anyway
You can't help me, you can't stop me.
I love her with all my might.
You can't hurt me, you can't stop me.
The golden maiden is all my light.
I woke up in the midnight,
hearing the ringing in my ear.
I turned off the alarm and checked
if anyone was here.
When I didn't see her
I then started to cry.
Then I heard an angel's voice
and saw a golden spark within my eye.
I saw my goddess, the golden maiden
I knew that everything was alright.
I gazed upon her, my golden maiden
Forever spellbound by the night.
No Title (Anonymous)
I wanna be your vacuum cleaner
breathing in your dust
I wanna be your Ford Cortina
I will never rust
If you like your coffee hot
let me be your coffee pot
You call the shots
I wanna be yours
I wanna be your raincoat
for those frequent rainy days
I wanna be your dreamboat
when you want to sail away
Let me be your teddy bear
take me with you anywhere
I don't care
I wanna be yours
I wanna be your electric meter
I will not run out
I wanna be the electric heater
you'll get cold without
I wanna be your setting lotion
hold your hair in deep devotion
Deep as the deep Atlantic Ocean
that's how deep is my devotion
Photo Credit: thedoctorscouch.org