Wedding Accommodation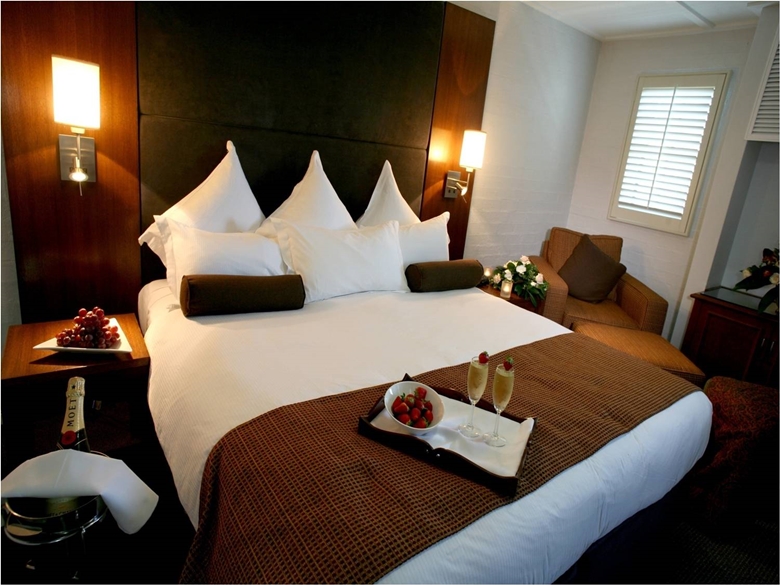 Organising a wedding involves selecting the date, venue, guest list, menu, clothing, cake, song, flowergirls best man, bridesmaid…the list goes on. This is a stressful undertaking, not for the faint hearted. However, in the midst of this whirlwind, the bridal couple often find themselves hunting frantically for suitable accommodation for their guests. Because family and friends traverse the country to share this special occasion, finding lodging for them can sometimes become the hefty responsibility of the already-laden couple, adding to the load. But, this is one area that cannot endure disaster! Guests are dependent on their accommodation and many are not able to make alternative arrangements should any gremlins crawl into the process. The couple will need to tackle this issue way ahead of time, and be able to present guests with a practical process to follow.
The first task is to assign responsibility for the sourcing of this accommodation. The bridal couple may decide that they will plan for their respective friends and families; i.e. the bride finds hotels for her friends / family and the groom does the same for his. This works best when the couple does not expect many guests to be travelling, as finding accommodation for 3 or 4 people should be relatively straight-forward and stress-free, compared to finding accommodation for 3 or 4 families, which is quite another story.
Alternatively, you may select an 'administrator' to take this load off your hands. This person's contact details would be on the invitation and they would have made contact with one or more accommodation providers in the relevant area. Guests requiring accommodation would contact this administrator, give them the details and that person would then organise suitable accommodation with one of their contacts. This administrator should be fairly well-connected within the network of family and friends of both the bride and groom. They should also be very well organised, and have a good knowledge of the area in which the wedding will be held and where the hotels are located so that accurate directions may be provided to guests. It is important to realise, though, that this person should also not have too many other responsibilities for the wedding. The best man and bridesmaid, for example, would have their hands full with assisting the couple, organising bachelor(ette) parties, attending lunches etc… Parents, too, feel the strain of the wedding even if they are not actively involved. The decision as to who should handle guest accommodation is a major one, and requires much thoughtful consideration. You are advised, however, to make it someone's sole responsibility so that they are able to devote all of their attention to that task.
Alternatively, you may feel that it is best to have a few options of nearby hotels and guesthouses for the guests to choose between. You would need to establish a good relationship with one or two key contacts at each establishment, explain your needs and formulate some sort of commitment to availability, depending on your specific requirements. You would then include their contact names and numbers on your invitations for guests to contact. Do not attempt to take this process on further than providing the guest with details on the invitation, as you will become overloaded with making accommodation arrangements, while other plans (and, possibly, your nerves) suffer. Anyway, each guest and their family will have unique requirements, which they usually prefer to handle on their own. You should include a map of the area to give guests a good idea of distances and nearby amenities or activities.
Depending on time constraints, you may simply opt for a reliable list of accommodation providers in your area, or even the name of a general accommodation website that people can access. Be sure to provide ample information regarding the situation of your wedding (including a map), so that guests are able to choose accommodation close by without your assistance.
If your wedding is going to take place a considerable distance out of town or away from places of guest accommodation, include details for some sort of transfer service. There are a range good services transport services that offer group rates or are able to drive guests home in their own vehicles. They are available all around South Africa.
While this is a very important part of organising your special day, it is one that should be handled by someone else. By ensuring that everyone involved is equipped with as much information as possible, it is possible to make this an area that is run with little or no subsequent intervention from the busy bridal couple.

Photo Credit:P www.sebelhawkesbury.com.au