The What, Where and Why of Wedding Competitions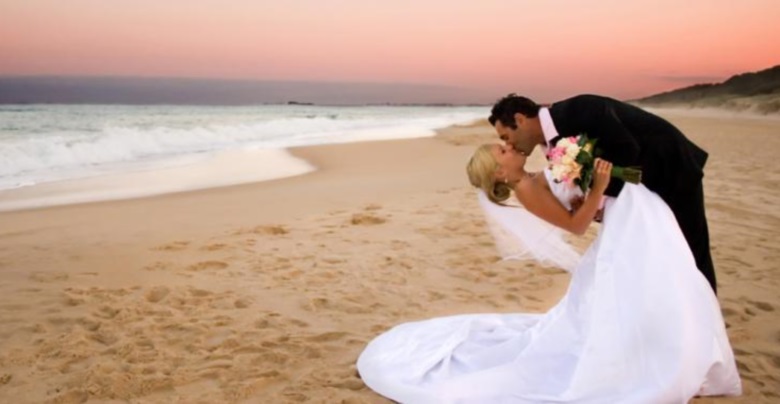 There is a strange tendency in the human spirit to put the entering of competitions into the "too much hard work" box. After all, what are the chances that you will actually win? However, with the huge number of wedding competitions in bridal magazines and on the Internet today, there really is a very real possibility of you winning. In addition, you need to remember that these competitions are aimed at a smaller market (i.e. couples planning their wedding), and so do not receive quite as many entries as other competitions for prizes like cars or money. This increases each entrant's chances exponentially.
Wedding competitions can be found on online wedding-planning websites such as this one, Celebration.co.za. These sites will often have a number of wedding competitions for a range of different prizes, depending on their target market and the members they have from the bridal industry. Wedding-related publications (such as monthly, bimonthly or annual bridal magazines) also offer fabulous prizes, but usually require that the competition be filled out and posted back, which seems to be a deterrent amongst modern readers. Finally, competitions for bridal couples will also be offered on the specific home pages of service- and product-providers. For example, a photographer that specialises in wedding photographs may offer a bridal package as a prize on his or her website. Some of the popular resources on which to search for current competitions include http://www.weddingcontests.com/. It is also advisable to visit the websites of local suppliers within the industry to see if they are offering any specials or prizes.
Brides- and grooms-to-be can look forward to winning a great variety of prizes. These include designer gowns, beautiful wedding venues, honeymoon trips, gorgeous wedding rings, 5-star catering, professional photography and videography and top-notch décor. There is no limit to what you could win.
Entering various competitions may be slightly time-consuming, but the rewards are limitless. The most obvious benefit is the fact that getting something like a honeymoon or a reception venue will save you and / or anybody paying for or contributing towards your celebration a substantial amount of money. In addition, you are spared an enormous amount of pressure and stress, as this aspect is then planned as part of the reward, not requiring that you sit on the telephone for hours or experience the frustrations of sourcing quotes, and so on.
You are also allowing your guests to experience something a little extra, particularly if you have won a gorgeous venue, décor or catering you would not otherwise have been able to afford. The family and friends sharing this special day with you will feel pampered, sharing in the joy of your winnings.
If you win a prize that saved you a large sum of money (such as an all-inclusive honeymoon, for example), you will have the opportunity to spend your savings on your new home together or paying for outstanding debts.
By viewing competitions in the correct light, you will quickly realise that they are certainly worth the small amount of time and effort that they require of you. If you are one of the many lucky brides or grooms that can enjoy a prize, you will never regret your small investment and will be able to enjoy the benefits long after your big day.

Photo Credit: www.theweddingprovider.co.za