Wedding Expos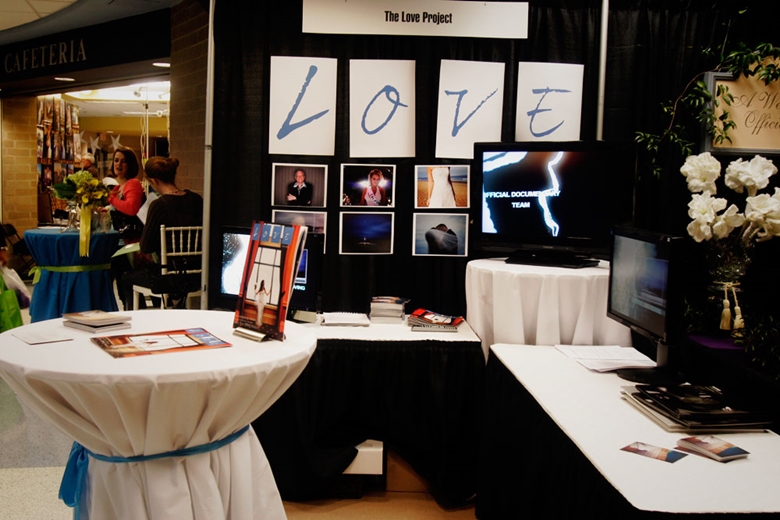 Wedding Expos are one of those events that everyone enjoys – from young children admiring the beautiful dresses, to prospective brides full of plans, to elderly couples who reminisce about their memorable day all those years ago. Expos provide a wall-to-wall, ceiling-to-floor wedding experience. Perhaps one of the greatest advantages to attending an expo, particularly if you are about to plan your own wedding, is the great variety of product- and service providers under one roof. The very purpose of an expo is that all involved in the various spectra of the industry gather together. This ensures the widest possible variety of products, provided by those willing to invest in attending an expo. Stalls will typically include:
Designer wedding dresses for brides and their entourage
Accessories for the entire bridal party
Flower specialists
Providers of wedding venues
Honeymoon destinations
Hairdressers
Make-up artists
Videographers and photographers
Wedding coordinators
Décor designers and rental companies
Caterers
Wedding registry stores
This enables prospective brides (and grooms) to build a 'database' of acclaimed contacts in the industry – to meet these providers, see samples of their work and discuss personal requirements and requests. It is always easier to make a decision once you have established some sort of relationship, albeit brief, with the provider.
Another great advantage is that expos provide a platform on which to launch latest local and international trends, enabling you to plan a modern, innovative wedding day that is especially suited to your personal tastes. Innovation in dress design, décor, and even hair or make-up adds a distinctive and uniquely memorable touch to the day you have made so special for yourselves, as a couple, as well as for all those sharing it with you.
As you come into contact with many other couples in the process of planning their day, expos also provide you with a network with whom to discuss preferences and swop ideas. Couples who are undergoing the same experience as you are able to provide honest, informed recommendations regarding a wide variety of wedding issues.
Due to the infrequent nature of an expo, product- and service provider usually offer special rates to couples who purchase at the event. This provides ample opportunity to save on costly necessaries, such as photographers and beauticians (money better spent on the honeymoon!)
Often forgotten is the fact that incredible prizes are generally available at wedding expos – ranging from free dresses, venues, and décor to breathtaking honeymoons, and even home renovations. Wedding planners will concede that planning a wedding is a costly exercise, but great prizes more than compensate for all the effort involved therein.
Wedding expos are fun, romantic, exciting and convenient resources for the wedding planner. Their value lies in their variety and innovation, all in one vicinity. Regardless of whether you are still to meet your Prince Charming, or if you have been married to him for 40 years, expos remain enchanting.
Photo Credit: theloveprojectweddings.com