Wedding Stylists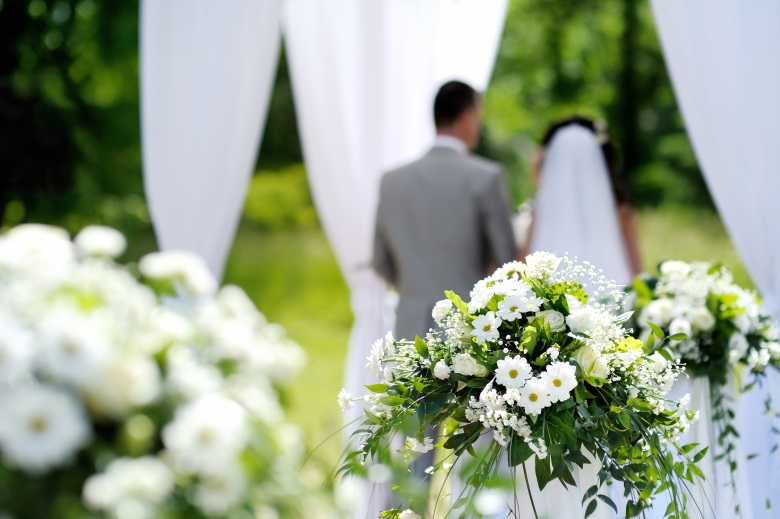 Over the past couple of months while getting into full blown wedding planning mode, the term "wedding stylist" might have popped up in a wedding magazine or blog. Initially you might have thought, "oh well, I'll be planning my own wedding, thank you very much!" However, it's important to note that a wedding stylist is not the same as a wedding planner. In fact, there's quite a big difference between the two:
A wedding planner is responsible for the logistics of the big day, such as finding a wedding venue, booking the caterer, working out the timetable and allocating the budget.
A wedding stylist is responsible for the ambience and designing the overall aesthetics of the occasion, in other words the look and feel.
Simply put, if your wedding day were a house, the planner would be the architect and the stylist could be seen as the interior designer.
So why do you need a stylist? Often we're bombarded with so many creative and inventive ideas, that we lose sight of the bigger picture. The result is what we call the "slapdash theme" where none of the elements really seem to gel and it's obvious to the entire guest list that the wedding was a DIY job. In broad terms, your stylist is the one who'll ensure that everything meshes, creating a picture perfect wedding like something out of a magazine.
Most brides know exactly what they want their wedding to look like, but could use a bit of help with the aesthetic side of wedding planning. That's where a wedding stylist comes in – to make sure that all the planning and hard work culminates into an enchanting event. The fabulous benefit of a wedding stylist is that you are still very much involved in planning your own wedding. What's more, you can also decide exactly how involved you want the stylist to be – are you simply in need of basic assistance in bringing together your ideas into a defined look, or do you need full-on guidance from the word "go".
So let's delve a little deeper into what exactly you can and can't expect from a wedding stylist:
To start off with, you'll sit with your wedding stylist to figure out an overall look and feel, for instance rustic chic, antique flair or contemporary elegance, to name but a few.
Being a wedding stylist is all about adding the WOW-factor to an event. More importantly however, is ensuring that all the elements form a pretty picture, cohesive and well put together. This also guarantees that your venue looks absolutely perfect in the photographs.
A wedding stylist doesn't book your vendors for you or choose your wedding venue. However he or she will be able to point you in the right direction and give you advice in terms of which vendors are trustworthy or fit your budget.
While the stylist instructs and works closely with the florist, cake designer and other creative vendors to create the completed ensemble, it's important to note that she doesn't replace the décor designer, for instance. You'll still need to appoint the necessary vendors and they will add an additional level of expertise and insight.
From the stationery to the flowers, linens to lighting, and furniture to overall flow – the wedding stylist aims to reflect you as a couple and to ensure your wedding leaves a lasting impression.
Being a wedding stylist is all about taking the bride's ideas, assessing them, adding creative knowledge and coming up with a unique visual concept to suit her needs.
Your stylist will help you to choose a colour scheme – a vitally important task that can so often get the best of a bride. The stylist's insight into complementary colours, flowers, available décor and so forth means that she'll be able to give you valuable advice on which colours to ultimately settle on.
Do these flowers go with the rustic theme? What sort of lighting will add to the ambience of the event? Will a candy buffet really work with this theme or are we better off with a dessert table? Do these tables need linens or will the unpolished surface be a better fit? These are just some of the questions a wedding stylist will ask and ultimately answer.
Photo Credit: www.byrnesagency.com