Questions To Ask Your Wedding DJ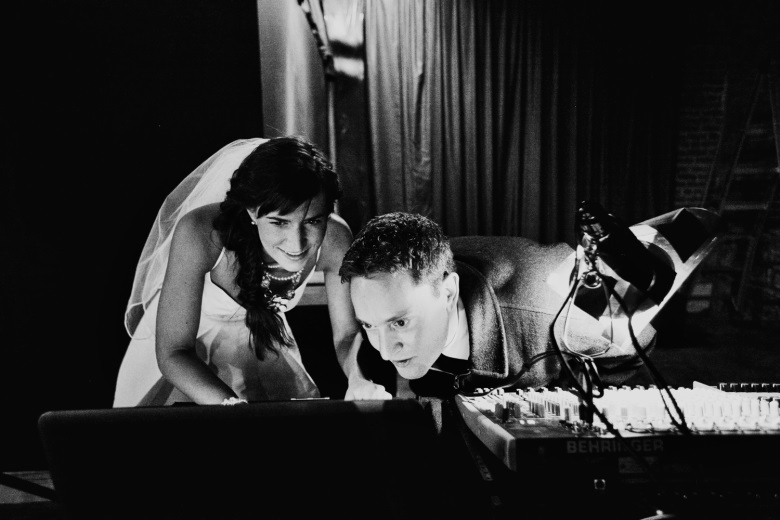 As with all of your other wedding service providers, you need to be absolutely sure that your DJ has a full understanding of what music you want (or do not want) and when you want it. Make sure that you communicate openly and honestly with him or her and that you are happy with their capabilities and repertoire. Here are some questions that you should ask your prospective Wedding DJ before signing on the dotted line:
Do you have a written contract? If not, go no further.
Are you the person that will actually be the DJ at my wedding? If not, can I meet with that person? Whoever is doing your music should convey a fun, but respectful, attitude.
Will you go according to my playlist and respect those songs that I do not want played?
Will there be silences between songs or does your equipment allow you to blend the end of one song with the beginning of another?
Will you need to take a break during the wedding reception? If so, how long and when?
Will you take guest requests for certain songs?
Do you also act as an MC to make general announcements, if we require you to do so? Consider the style that you want your announcements made in and ensure that your DJ does not take it upon himself to crack jokes or make personal comments during these announcements.
Will you only be working on our wedding on that date? If not, how do you plan to juggle your schedule?
How many weddings do you average every year?
We are getting married at the Paradise Hotel, have you ever worked at that wedding venue before? If not, will you visit the venue beforehand to decide where and how to set your equipment up?
What does your final quote include and exclude?
How do you handle an empty dance floor?
Are you able to increase your current collection of music if there are numbers that we want that do not appear on it?
Would you want to advertise your services to the wedding guests? If so, how do you go about it and are you discreet (there is a big difference between leaving their business card on their table and announcing their name and number over the PA system).
What do you normally wear when you work at weddings?
Will you require a plate of food during the evening? If so, will you eat it at your mixing table or will you require a reserved seat?
Do you have any video footage of you playing at a wedding?
Do you have previous clients that I can call as a reference?
Photo Credit: www.onewed.com