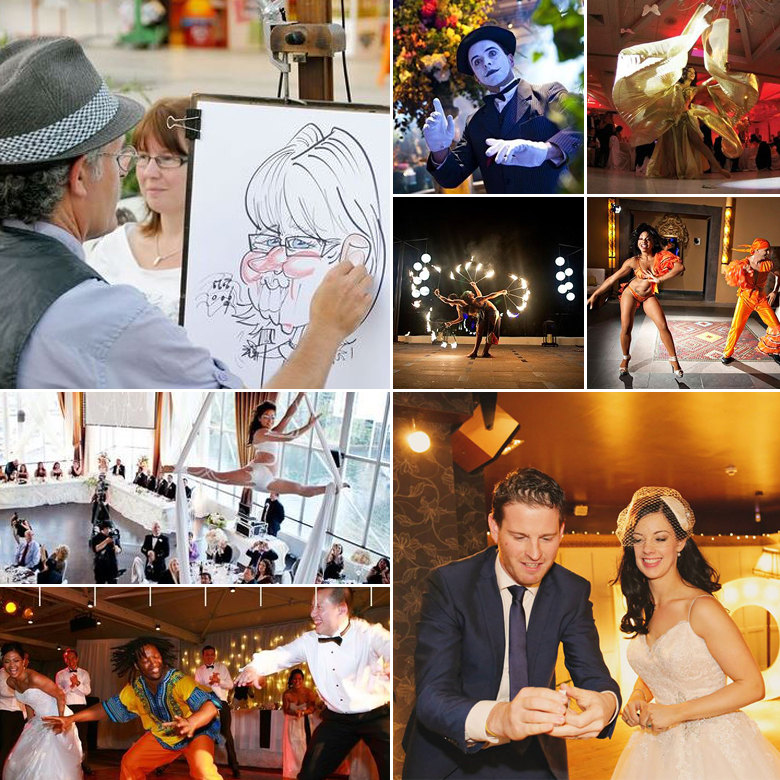 Who doesn't like to be entertained, right? While the bride and groom will always remain the stars of the show, there's no reason why you can't share the spotlight – even if just for an hour or so. Nowadays entertainers form a natural part of wedding celebrations, and with so many talented individuals out there, you really are spoiled for choice.
Hire a group of adept fire dancers to entertain your guests late-night, after the lights are out.
Bring in a music act like a local band, saxophonist, one-man-band or talented harpist, to name but a few.
Caricaturists are all the rage at the moment, and provide entertainment without causing too much of a stir.
Comedy-lovers might enjoy a comedian or sketch-group.
If you love the circus, why not consider a trapeze artist, talented magician or snake dancer?
On the topic of dancers, ballerinas, professional tango dancers, belly dancers and hip hop groups all add a little something special to the big day.
For the technologically in-touch couple, light shows are an absolute must.
Find out what your friends are good at, and ask them to perform at your wedding to really personalise it.
Original images and their credits available on Pinterest