Wedding Entertainment - Have you considered a Jukebox?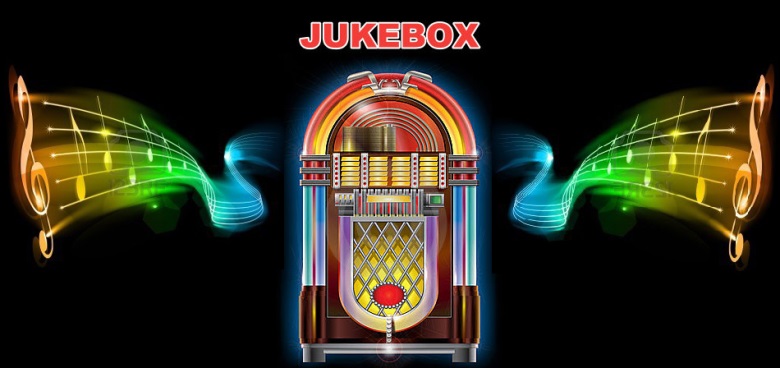 When you think of wedding entertainment, the typical options that come to mind are either a Wedding DJ or a band, but have you considered a jukebox? A jukebox, you ask - now that's a novel idea for a special day! Jukeboxes are in fact quite popular and are certainly not a thing of the past.

Benefits Of A Jukebox
Apart from the fact that a jukebox is a direct-line for your guests' musical requests, it has many benefits over a band or DJ including:
A jukebox is generally half the price of any other entertainment
A jukebox has a huge song selection (certainly more than a band)
A jukebox does not require breaks (unlike a band)
A jukebox plays all night (no cut-off time)
A jukebox plays exactly what you and your guests want
A jukebox does not need to be fed or looked after (saves on wedding catering costs)
A jukebox allows you to control the volume to suit your preference
A jukebox is compact (doesn't take near as much space as a DJ or band)
Considering the total cost of an average wedding in this day and age, it may be well worth your time and effort to consider a jukebox as an entertainment option for your wedding. Apart from the cost saving, you are also guaranteed that your guests will enjoy the music they have selected, and you won't have the worry that the DJ or band won't play suitable music.

What to Look For
First and foremost, you need to ensure that the jukebox provider is SAMRO registered. This is the same requirement as for DJs and any recorded music in South Africa and could land you, the customer, in trouble should the Jukebox not be licensed.

Track selection – you want to ensure that the jukebox has a large track selection. Be wary of CD jukeboxes as these generally have very limited selection due to the fact that they are CD-based. You want to ensure that all your guests musical tastes are catered for, which will generally mean everything from the 60s to current chart-toppers

Upgradeability – you want to be able to use a microphone for speeches and maybe some lighting for the dancing, so ensure that the jukebox provider offers these extras.
Quality Equipment & Interface – Forward-thinking jukebox providers are offering touch-screen jukeboxes which are an ideal solution for weddings. Touch-screens are much easier to use thanks to their graphic interface and offer search facilities. Ensure that the jukebox provider is using quality sound equipment which can cater for your number of guests.

Flexibility – make sure that the jukebox provider is hiring on a "Per Day" basis and not per hour. This way, you can party all night and not have to cut off at a certain time. Also, make sure that the jukebox is cashless (ie, not coin-operated like jukeboxes in pubs and bars) so that your guests needn't part with their coinage in order to hear a song!
Be sure to have a look around at the different wedding service providers and get a well-rounded idea of what all is on offer. Make sure that you are comfortable with the company and the price.
Enjoy – it is your special day!

Photo Credit: www.joyjukes.co.za