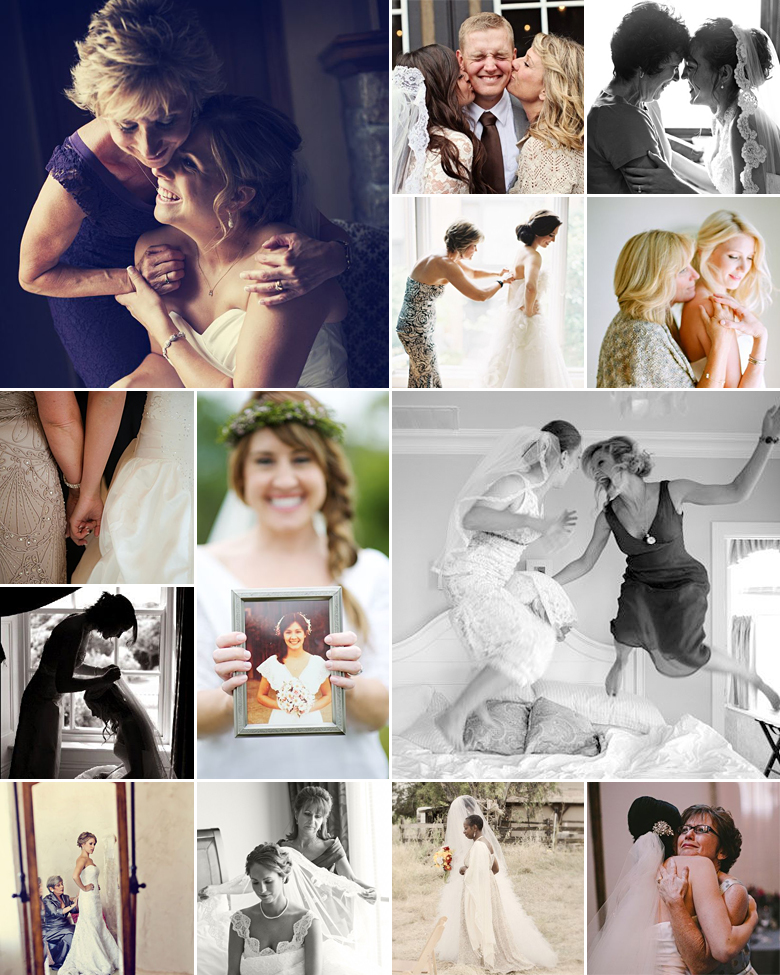 Father-and-bride relationships tend to steal the show and get a lot of focus on the wedding day – from dad walking you down the aisle to the very heartfelt speech he's expected to make at the reception. However step away from tradition and make a bit more of your precious mom-daughter relationship by snapping at least one precious memory on the day:
Have the photographer grab a snap of bride and mom getting ready together in front of the mirror before the wedding.
For a romantic shot, capture mom helping daughter put on her veil and straighten her hair.
A classic and intimate mom and daughter hug. This could even be taken a step further with your sister or bridesmaids getting in for a group hug.
Share a moment at the reception, whether by doing a shooter with your mom or sneakily munching some wedding cake together.
Let the bridesmaids form a circle around the two of you and snap pictures with their phones – that way the photographer can take a picture of a picture and capture all angles of the moment in one shot.
Bring out your old kiddie photo albums and take a moment to page through and reminisce with your mother, while the photographer snaps away.
Remember: If your father is out of the picture for whatever reason, there's no reason why you can't step away from tradition and ask your mother to walk you down the aisle.
Original images and their credits available on Pinterest