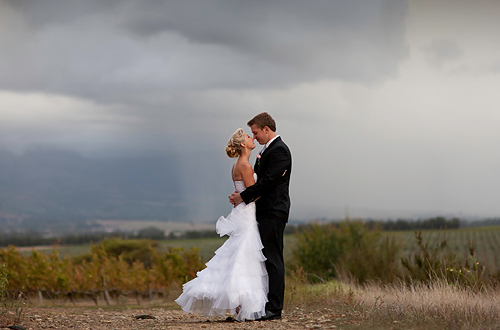 They say you are blessed if it rains on your wedding day, Anemike and Hardi would not be able to count the number of blessings that fell softly to the ground on their special day.
When I first met them they were very concerned about the prospect of rain but what was initially their greatest fear transformed the outdoor event into a cosy, intimate affair with the flames in the hearth dancing to the sound of the rain pitter-pattering on the windows.
Hardi surprised Anemike with a whirlwind proposal on 15 July last year. After taking her for a spin in a helicopter they landed on a wine farm in Constantia where he then spun Anemike's world upside down by dropping to his knee and popping the question. Despite the time of year they were accompanied by beautiful sunny weather without a breath of wind. The couple seems to have a real knack for dramatic weather!
It's just as well Anemike was prepared for the big day by having three dresses lined up. Being the owner of a wedding dress boutique, she was spoilt for choice and fulfilled every girl's dream by having three pairs of shoes and accessories to match. The rainy weather may have deterred the outdoor picnic but it didn't prevent Anemike from bringing out her "picnic dress" for a twirl on the dance floor before everyone called it a night. "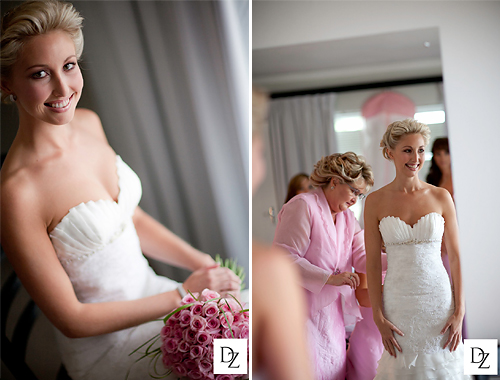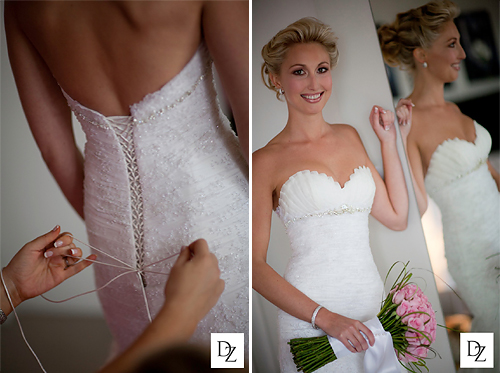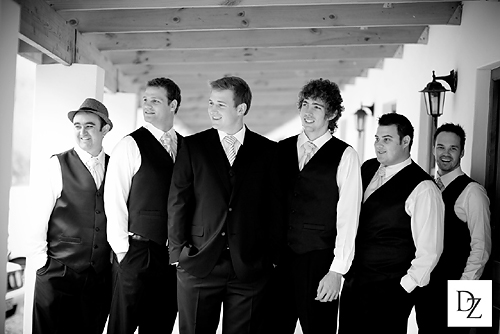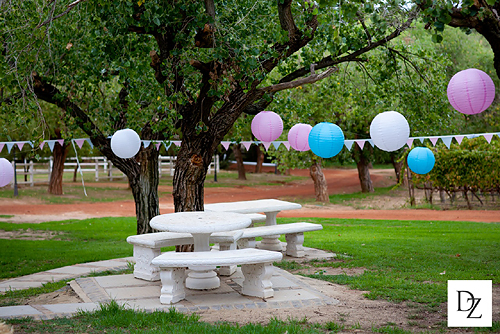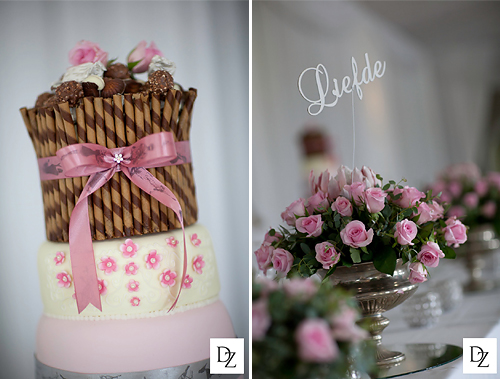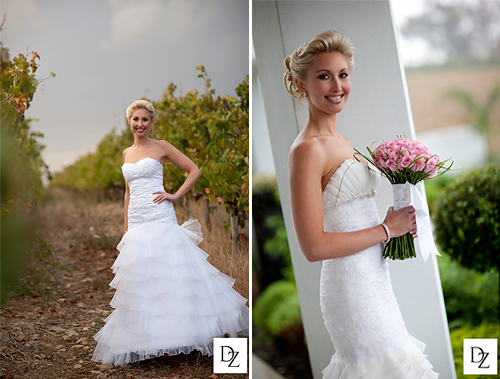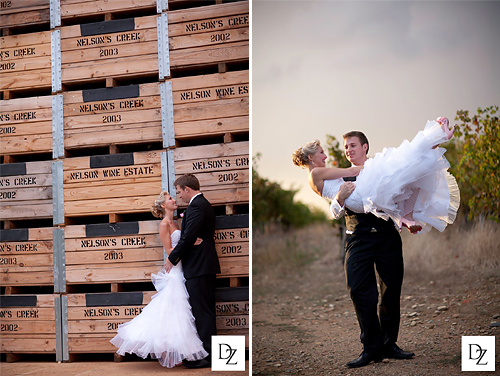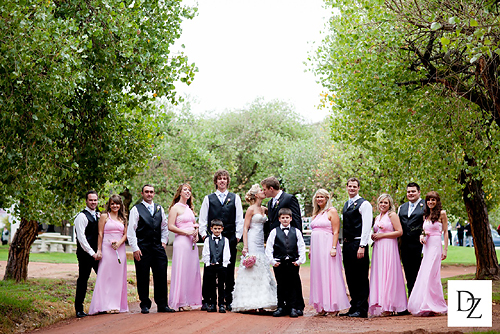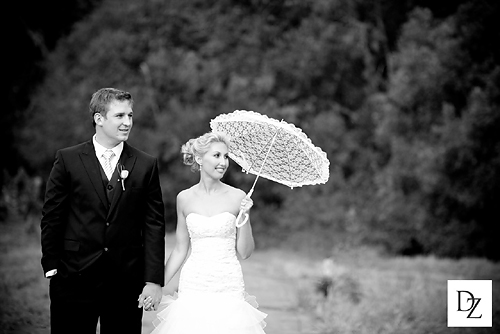 Wedding Details
Date of wedding: 7 April 2012
Number of guests: 140 pax
Wedding Venue: Nelsons Creek in Paarl
Photographer: Daniela Zondagh
Wedding Dress: 2 dresses x Crystals and Crème + 1 dress from Elizabeth Stockenstrom
Décor: Carene van CR Events
Cake: Sugarcakes – Linda Knop