About the Bride
28 years old. Lives in Krugersdorp.  Marketing Manager for Karan Beef. I wanted to get married because I want to spend the rest of my life with my best friend Wiehan and could not have asked for a better husband.
About the Groom
25 years old. Lives in Krugersdorp. One of the Directors for a Security Company. I wanted to get married because I had discovered and met my best friend and soul mate. I wanted to start a new and exciting life with her. I want to spoil her every day and enjoy that we can do things together every day and share our lives.
How did you meet?
We met when we were very young at school. We went to the same primary school, but different high school. We got reacquainted last year as my sister and Wiehan's cousin Willie is married. They invited us over for dinner and it was love at first sight. We connected so easily and were very comfortable around each other. The first two months we were in a long distance relationship but the distance did not last very long. Now we both live in Krugersdorp.
How long were you together before the wedding proposal?
11 Months.
About the Proposal
We decided to go away for Easter Weekend at the very last minute. Wiehan asked for me to look for accommodation. A few months back we were talking about getting married one day on their farm in the Eastern Cape. I thought it could be very nice, but logistically a nightmare. So I searched for venues with a "farm feel". I discovered Die Klipskuur. Then that weekend we managed to find accommodation at Die Klipkraal. I remember sitting under the tree thinking how nice it would be to get married there one day. From the moment I saw the farm, I loved it. A few hours later we went on a game drive and little did I know Wiehan had planned our engagement for that weekend. He had hidden my ring in an Easter Bunny. That evening I asked him if we could get married at Die Klipskuur – which we did 6 months later.
How far in advance did you choose to have your wedding after the proposal? And, why?
6 months. And only because of the time of year. We weren't in a rush but also decided that waiting too long would be pointless. We picked the date based on our families being available, the venue being available and just after the Spring when everything was blooming and the grass was green.
How did you go about the wedding planning process? Did you do it yourself? How long was the planning process? How did you find it?
Anso: I found it very easy. My Mom was amazing when we planned the wedding. She did most of the work as I was very busy with work stuff. My sister arranged all the accommodation. My sister in-law made sure all the small things were taken care of. My mother in –law helped plan all the way from the Eastern Cape. We were constantly in contact. I was very lucky to have such a big support system. Even before the big day setting up we had friends and family helping. We found a lot of inspiration on Pinterest.  We always say we are not that creative, but we can sure copy other creative people and steal ideas and execute them.
Did you have a hen party / kitchen tea / stag night / bachelor / bachelorette party? If so, what did you do and what did you enjoy most about it?
Bachelors: We got together at my uncle's house for a braai with all our friends and family. Just enjoyed the day relaxing together without any silliness.
Kitchen tea:  We were at Beginnings in Krugersdorp. A little family owned Coffee shop.  I did not know anything about the day. So when I arrived for "coffee" with my mother in-law and a friend, I was very pleasantly surprised. It was a very special morning as I was blessed by all my friends and family and wished well in a very nice way.
I was spoilt with stunning gifts and vouchers to go do my own shopping (which I love). Two hours later, we were back home making brooches for the wedding and doing all sorts of decorating stuff for the wedding.
Wedding Details
First of all, we did not see each other from the Tuesday in the week of our wedding. We literally stayed 200m from each other at the venue. But, we did not see each other until the Wedding Ceremony.
Getting ready on the day felt like forever. The time went so slowly. But when the time came for the Ceremony – it felt like time was going past so fast. As the Ceremony was about to begin, a big rush of wind came over. It seemed like it would rain any minute.
The Minister had to cut the Sermon short from about 30 minutes to 10 minutes as the thunder was warning us of rain approaching. He did such a lovely sermon. Short and sweet but it has an amazing impact.
After the ceremony we rushed off to go take photos as we did not want to miss out on the opportunity to have some photos taken. The clouds were amazing and even though the wind was blowing very strong, it made for the most amazing light and scenery.
After our photo session we went to meet our guests at the reception. It was such an amazing evening with our family and friends. The food was amazing. And yes, we made sure we ate! I was not going to miss out on the "Patatrol" that we had on the menu.
The wedding venue was so cosy and even though it started to get cold outside from the rain that started to fall, we all had a ball inside. We also had a lot of fun with our guests at the Photo booth.
I think we had such a nice informal, fun filled day and evening that we will always remember and our guests also.
Tips and / or advice for future bridal couples?
Enjoy every moment and take lots of photos. Also don't worry about keeping other people happy. The day is about the two of you and you should enjoy every minute of it.
What was the most memorable part of your wedding day?
Anso: Walking towards my fiancé and only having eyes for him. He decided that we were not to see each other the week before the wedding, which made the day so much more exciting.
Wiehan: When she came walking down the aisle towards me.
Did you go on honeymoon? If so, where? And, why there?
We went down to George and did a little bit of a road trip towards the Eastern Cape. We ended our break off with family and friends in the Eastern Cape.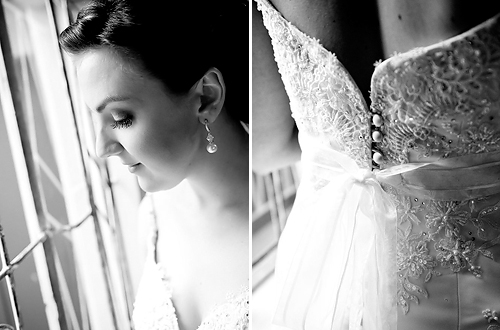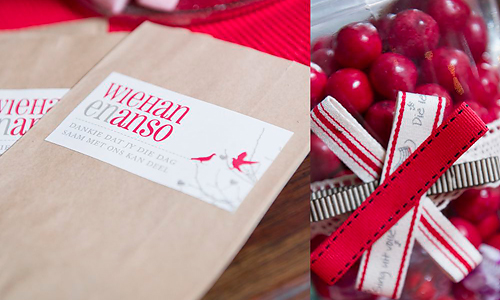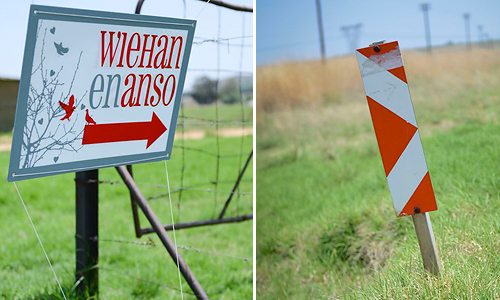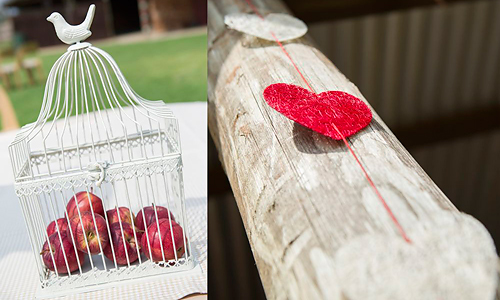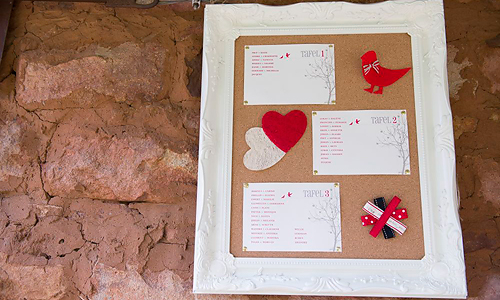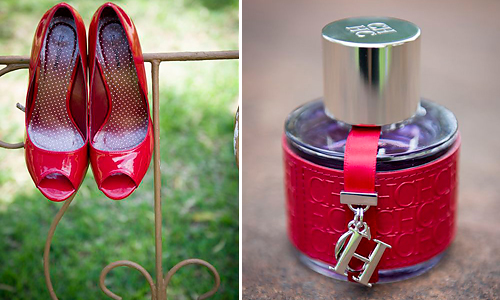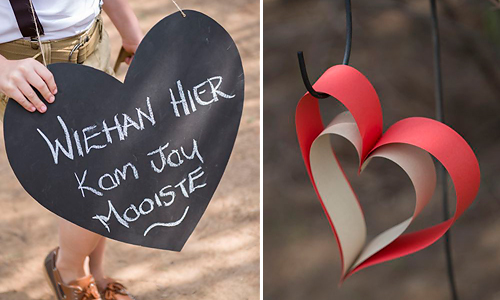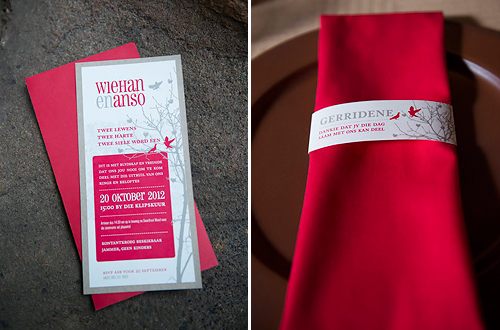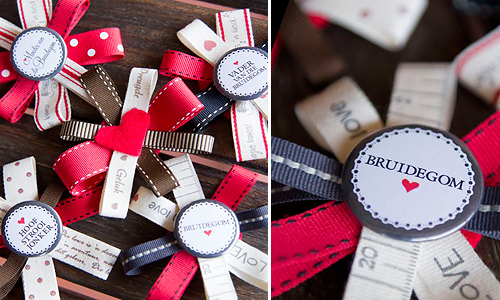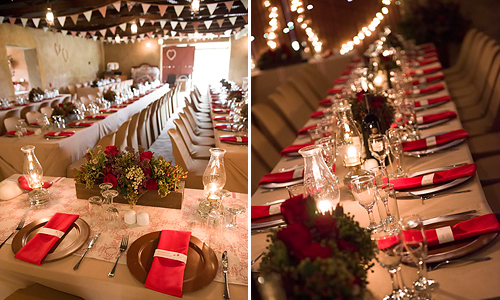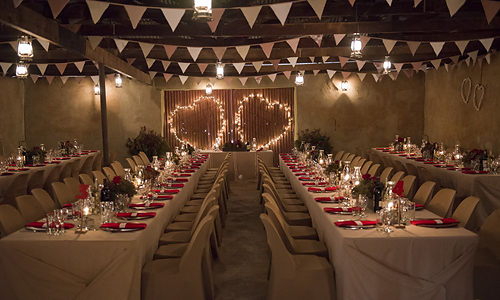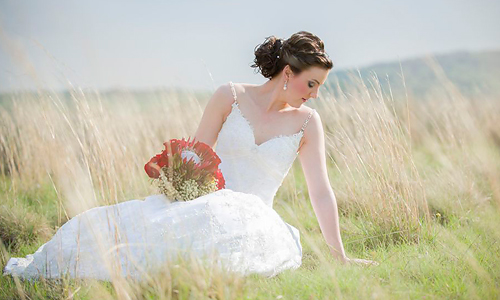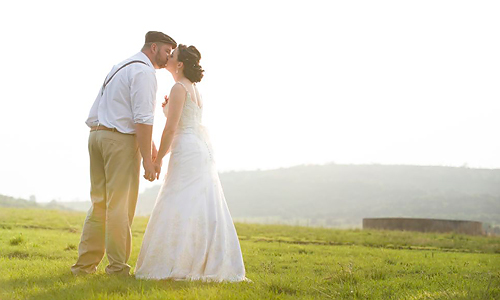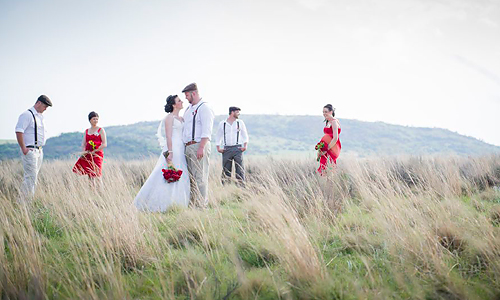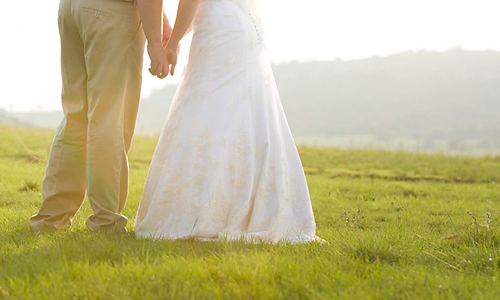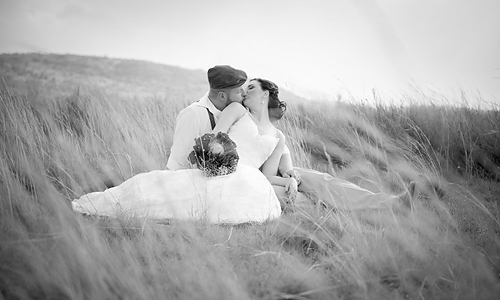 Wedding Details
Category: Gauteng Weddings