Today's wedding looks like it took place in a magical forest… you almost expect Sleeping Beauty to be asleep in the tower! Luckily the beautiful bride, Camilla, found her 'Prince Charming'. Here's hoping they live happily ever after… Quintin Mills captured these stunning pictures.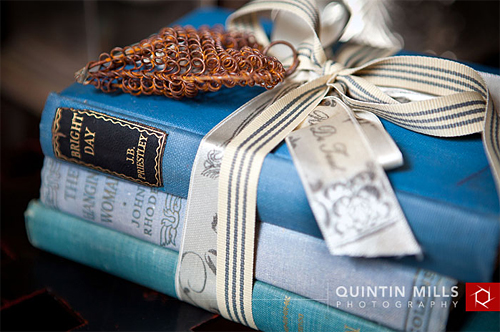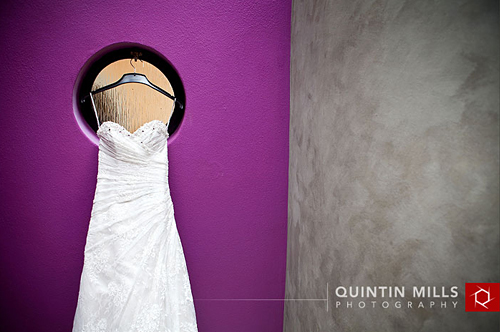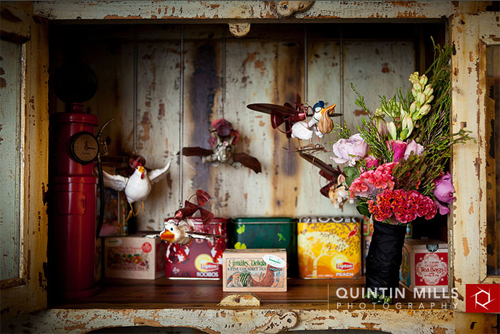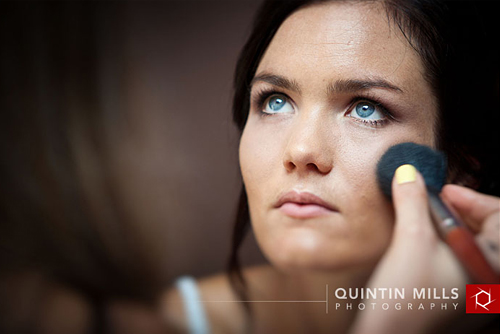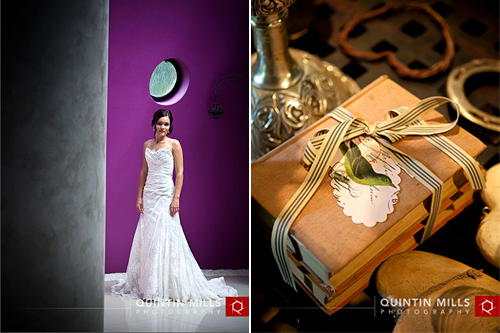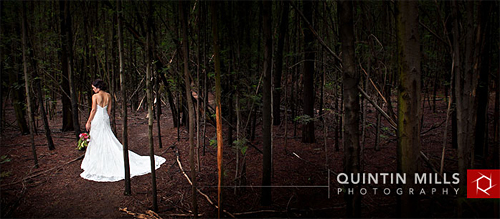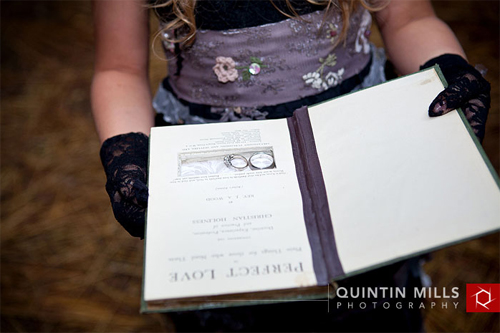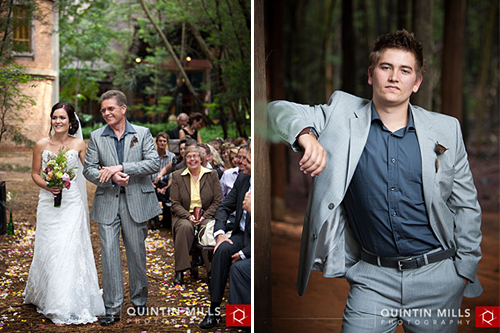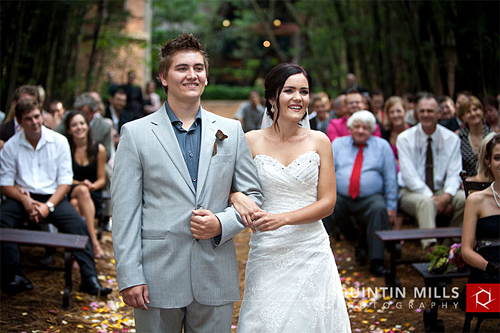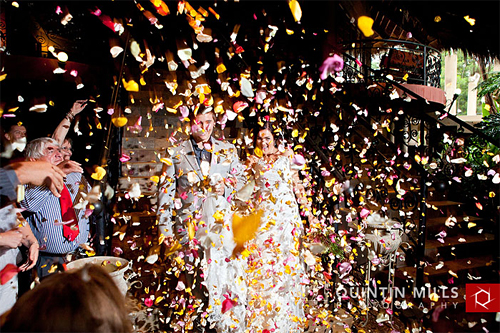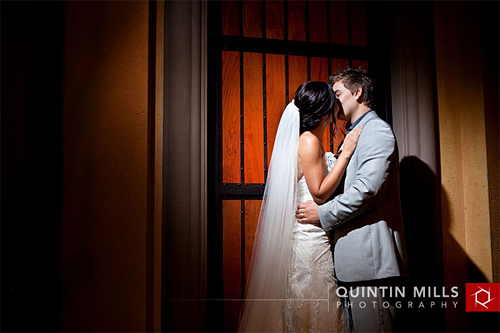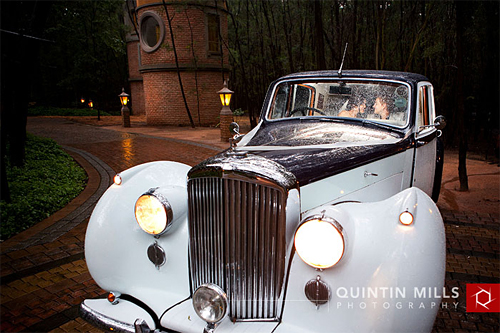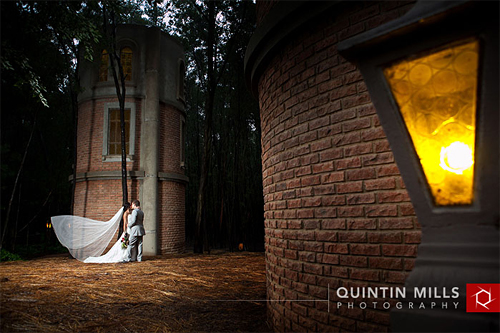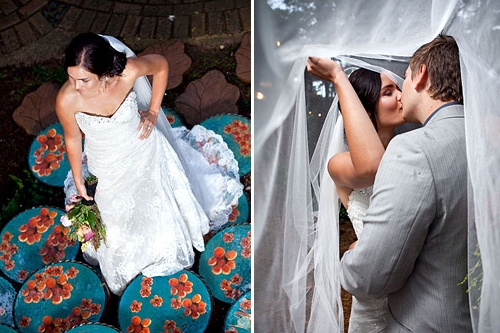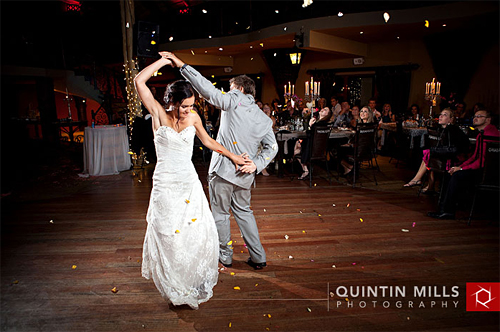 About the couple
Bride: Camilla Halewijn, 24
Groom: Tredeau, 25
Occupations
Bride: Graphic Designer
Groom: Apple Mac Reseller
Date and venue of the wedding
8 January 2011, Galagos Country Estate, Pretoria

How did you meet?
"We met in 2006 while studying together."
How long were you together before the wedding proposal?
"A great 4 years and 10 months."
Tell us about the proposal.
"He proposed in Florence, Italy, on the Piazza della Signoria in front of Leonardo da Vinci's 'David' – statue at 22h53, but not on one knee… exactly the way I like it! A fairytale proposal."
How far in advance did you choose to have your wedding after the proposal? And, why?
"10 months. This was the most practical time as I was still busy with studies."
How did you go about the wedding planning process?
"We planned everything ourselves with help from our family. Most of it was done in the first month. We only did minor arrangements during the course of the last 9 months! Planning a wedding is FUN FUN FUN!!!"
Did you have a hen party  / bachelor party? If so, what did you do and what did you enjoy most about it?
"We had all the parties you can think of! They were amazing with all our friends and familie, very enjoyable."
Tell us about the wedding and all the little details.
"This is difficult to answer! There is so much happening on the day and most of it you're not even aware of! It was a very relaxed day with family and friends everywhere helping with everything, from setting up the tables to doing my hair and makeup. Then we had the service outside under the trees, which got interrupted by the rain and sent everyone to run for cover in the chapel where we continued (we were thankful for the rain as it was a nice icebreaker!).
From there on everything was just amazing, from the photos in the rain to the first dance and the father-daughter dance. How unforgettable it was! We danced and had a great time sitting at the bonfire until deep into the morning hours! This was our more than perfect day… we could not dream of anything better."
Tips and / or advice for future bridal couples?
"Have a great photographer. Your photos are all you are going to have to remember it by. Not even your memories will suffice – it is over very quickly. Don't stress! You're the only one who knows if something goes wrong. Just enjoy! It's your day!"
What was the most memorable part of your wedding day?
"Taking photographs in the rain with our amazing photographer! Thank you, Quintin!"
Did you go on honeymoon? If so, where? And, why there?
"Thailand, Phuket and Phi-Phi islands. A tropical beach vacation, with the most beautiful scenery and lots of fun things to do and experience."