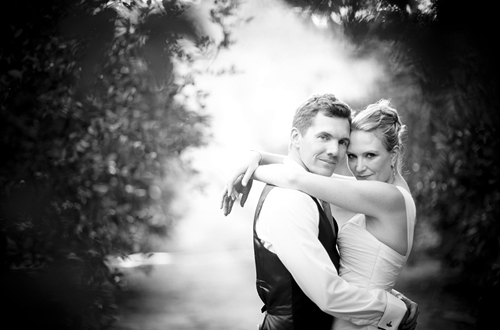 About the Couple:
Catherine, 37 – Business Architect
Mark, 35 – IT consultant
How did you meet?
We met on a weekend away with mutual friends.
How long were you together before the wedding proposal?
Just over 1 year.
About the proposal
Mark took me away for a long weekend to the very fabulous Le Residence in Franschhoek. The proposal was done in the middle of an orchard while the sun was setting. Then, just around the corner, they had arranged a gazebo with a day bed sprinkled with rose petals complete with chilled champagne and strawberries.
It was ridiculous!
How far in advance did you choose to have your wedding after the proposal? And, why?
Just under 1 year.
How did you go about the wedding planning process? Did you do it yourself? How long was the planning process? How did you find it?
The first thing we did was find our wedding co-ordinator! Hannes then guided us through the planning process starting with the venue (which, if you are planning on getting married in Cape Town in summer, it's a good place to start). Using an experienced co-ordinator made planning this wedding pretty painless and stress-free.
Did you have a hen party / kitchen tea / stag night / bachelor / bachelorette party? If so, what did you do and what did you enjoy most about it?
We both did, although mine was a lovely civilized drinks party with my friends. Mark's on the other hand was a boys weekend away (the details of which I know only a little – let's just say they were not invited to rent the holiday house again!)
Wedding Details
The Look:
Perpendicular minimalism for maximum effect: devoid of colour and clutter, this was a soft spoken classic with a valiant, modern day message. Stick to the basics – but innovate as you go along.
Take Our Word:
Blend your personal taste with the latest directions in wedding design. If like Catherine you have a strong sense of aesthetics, exercise confident decision making in conceptualising a day that will be marked by vivid contrasts. Challenge your guests with strikingly unambiguous décor elements – then reward them with feel good treats and moments from the heart in abundance.
The Story:
Weddings these days are often characterised by a notion of infinite embellishment. It's rare to come across a couple with a temperate level headedness like Cath and Mark. Sophisticated, yes. Style conscious, no doubt. But not to the point where reason is traded for regality. True Capetonians at heart – both fair skinned and light haired – they opted for a wedding that matched their honest and uncomplicated outlook on life. They didn't choose between fashion and function – they married the two. Nor did they sacrifice pleasure for perfection; they gave each a rightful place. All aspects were carefully considered: the sensuous single strap wedding gown, the ceremony with its softly draped canopy gently swaying in the summer breeze, the off-beat though cool-to-the core acoustic folk music trio, the freshly shucked oysters served against the backdrop of the Bainskloof's verdant foothills…Yet none of these dethroned relaxation as the guest of honour. (Lest we forget DJ Legwarmer who, with her treasure chest of 80's beats, came a close second.) The reception area, unmistakably clear of intension, languidly awaited guests before unleashing with transparent vigor a party that rocked the roots of this rural valley. Its soul echoed off the retro lounge pieces; its rhythm rippled through the centre piece pool. Who minds a quick dip in the heat of the moment anyway? White on white and pure as powder, the only reflection of colour to be found was that on the faces of a crowd enthralled. Perspex, glass and flickering candlelight illuminated a night made of recollection and cohesion.
Tips and / or advice for future bridal couples?
Agree your budget up front and stick to it – it helps guide all your decisions.
Invest in a coordinator, it is the best way to ensure that you will not be stressed on the day. All you have to do is get yourself looking pretty and pitch up! The rest is done, quietly and efficiently in the background.
We had a casual function the night before the wedding so that we could spend some time with friends and family (especially those that had travelled to be at the wedding). That took the pressure off of attempting to talk to everyone on the day.
How often do you have an opportunity to be in a room with all of your favourite people? How fun!
What was the most memorable part of your wedding day?
I don't think I can pick one. The whole day was just the best fun from start to finish!
Did you go on honeymoon? If so, where? And, why there?
Maldives – Angsana Velovaru.
It's isolated and romantic.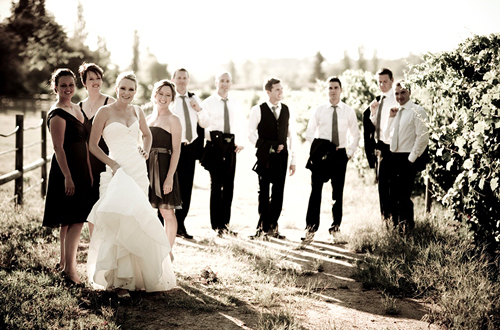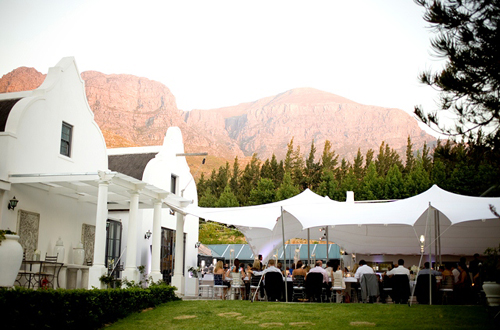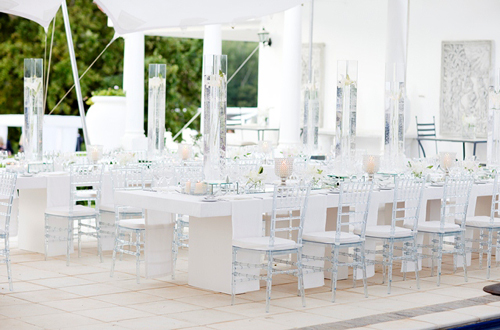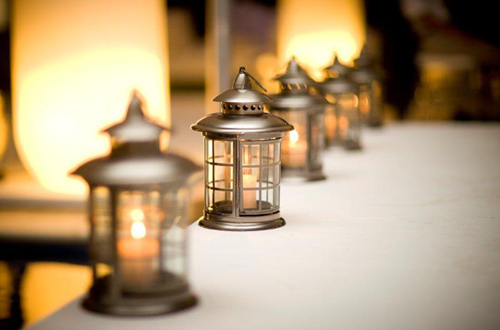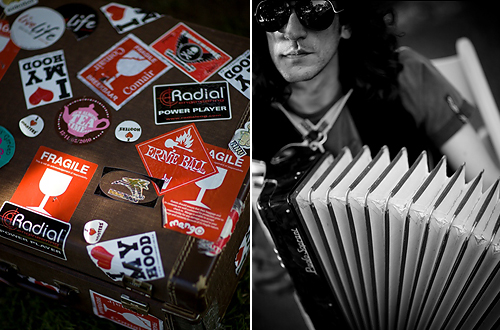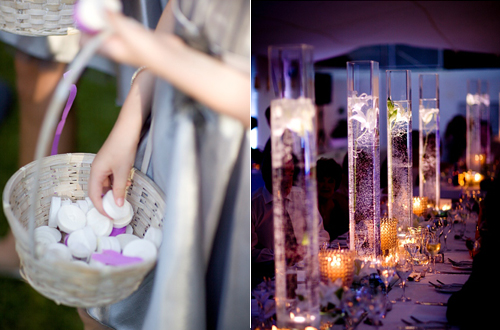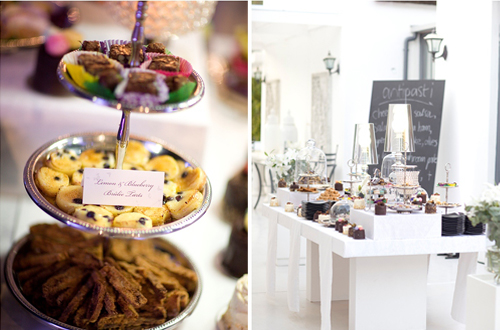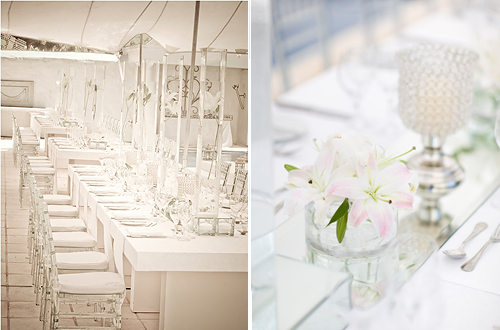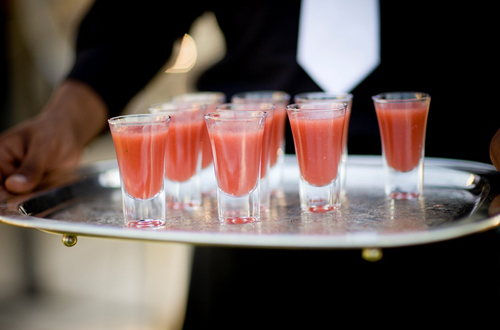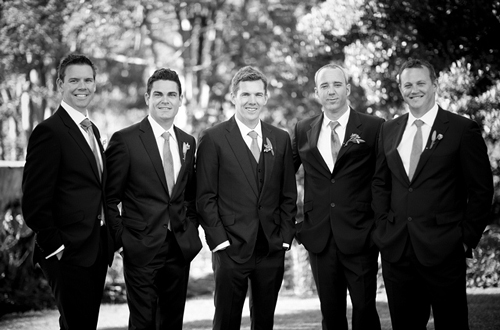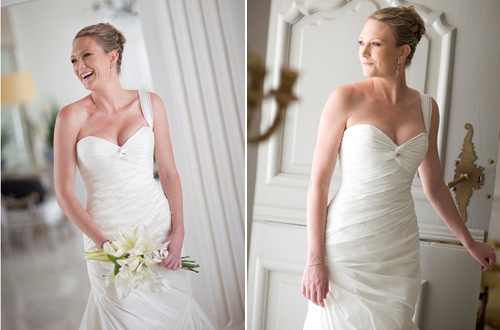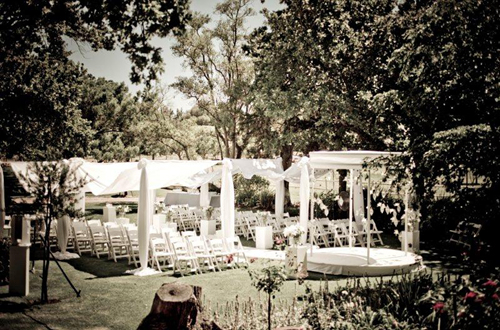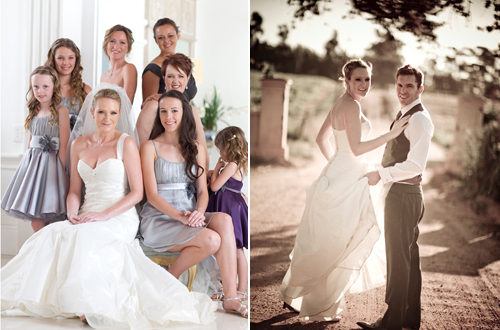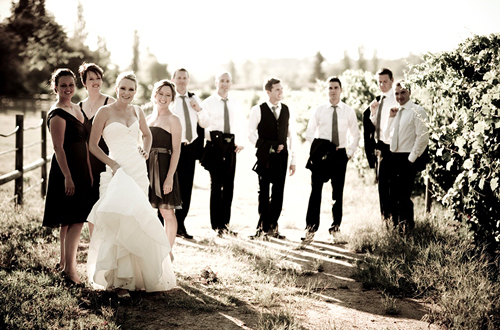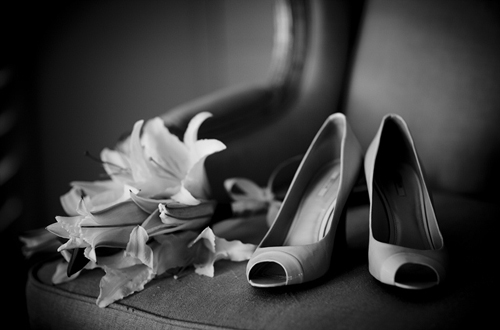 Wedding Details:
Wedding Date and Time: 17 December 2011, 5pm
Number of guests: 90
Service Partners
Wedding design & Coordination Company: Hannes Loubser from Wedding Concepts
Photographer: Jan Hendrik van der Westhuizen
Flowers: Foci Function Concepts
Wedding Venue: Grand Dedale
Food: Grand Dedale