Catherine and Matthew: A Rainy, BUT Perfect Day!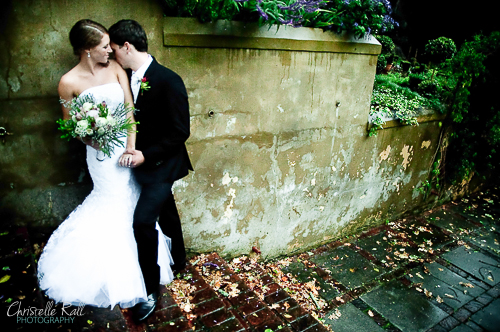 About the Bride
Age: 25
Currently living in Cape Town, on Klein Constantia Estate – Grew up in Eastern Cape on a farm in Dordrecht. I am a private practicing dietitian and lecturer at the University of Cape Town at Division of Human Nutrition.
I wanted to get married to Matt because not only is he my fiancé but my best friend – we had been together since our varsity days and I could not image life without him.
About the Groom
Age: 26
Currently living in Cape Town, on Klein Constantia Estate – Grew up in Johannesburg on a small holding in Eikenhof. Wine Maker at Klein Constantia Estate. Because I love her – (Matt is not a man of very many words but definitely does show his love in very many ways – I always get coffee in bed – every morning without fail!)
How did you meet?
We met in Stellenbosch. Matt was a house mate in my parent's student house in Stellenbosch – despite my father's warnings about not dating house mates – I did it anyway. he was just too charming to pass up - the rest is history!
How long were you together before the wedding proposal?
We had been dating for 6 years before the wedding proposal.
We got engaged during my community service year. at the time I was living in JHB with Matt's parents as I was placed at Natalspruit Hospital in Alberton.We spent the year flying up and down between JHB and CPT.
Over the weekend of the 25 th of June 2012, Matt suggested we go away for the weekend (as not to be with the in-laws all weekend, which was a good excuse – didn't expect a thing) – he planned a trip to Budmarsh Country Lodge in the Magaliesberg so that we could explore the cradle of life area, caves etc.
On Saturday morning (25 June) he woke me up at 5am in a huge rush – I didn't understand what was going on, however, I later found out that he had planned to take me up on a hot air balloon to propose– but the weather was really icy that weekend (one of the coldest for the year) so the wind was really bad which meant Plan A, for proposal, didn't work.
This, however, did not put too much of a spanner in the works as we went exploring in the morning, and when the sun came out in the afternoon – we cuddled up on a picnic blanket in front of the dam with some proper French Campaign and a cheese platter which is when he popped the big question. He got down on BOTH knees and asked me to marry him – OF course, I never hesitated for a second and said yes!
How far in advance did you choose to have your wedding after the proposal? And, why?
We had our wedding 10 months later. We were so excited to become Mr and Mrs that we could not wait to tie the knot! Perfect amount of time – just long enough to plan everything and not too long so you never get that feeling of – Oh my word I wish it would just happen already!
How did you go about the wedding planning process? Did you do it yourself? How long was the planning process? How did you find it?
I first went through tons of magazines to get ideas – made myself a wedding book and then choose all my favourite ideas. After that I discussed many of my plans with my mother who was a great help in making many of the favours etc.
Next was the venue – my husband and I were set on Silvermist so we went to visit – loved it – and took it – the first and only venue we even looked at and it was the MOST stunning and MOST suited venue for us! So the venue was a piece of cake.
The next on the list was a photographer, we met Christelle Rall – loved her from the first moment – her work was spectacular and most importantly we felt she had a well suited personality – in other words  she left more like a friend than a photographer – down to earth and modest.
Next of the list was the church which was secured easily as we are members there.
Lastly the dress – I tried on many dresses but didn't find anything I liked. My Mom then planned to come down for a weekend to come dress shopping with me – she was definitely my lucky charm as on that visit we picked the dress of my dreams out – Foula from The Wedding Box also became more of a friend than just the lady who had the dress.
All in all, I must say most aspects of our wedding was very relaxed – I can't say that I ever felt overly stressed because I had my fiancés support as well as my friends and family.
Best time of my life – wish I could do it all again.
Did you have a hen party / kitchen tea / stag night / bachelor / bachelorette party? If so, what did you do and what did you enjoy most about it?
I had a kitchen tea at one of the cottages on Silvermist Estate – most of the ladies from the wedding were there and the best part of the evening was getting to spend time with all the special friends and family in my life – not to mention the awesome eats (which my bridesmaids organise – all home-made and healthy - just the way I like it!) and presents- spoilt down to the bone! Was an awesome evening!
Wedding Details
As most brides will tell you, this day goes SO quickly and it quite overwhelming but it was truly one of the best days of our lives. I woke up around 7 am to my mom jumping with excitement at my door and my 2 year old niece coming to cuddle in bed with me. At 9 am we arrived at the honeymoon suite to start getting ready – we had a Champaign breakfast and lots of banter and chatter.
While the girls were having fun – my husband was ensuring the last details at the reception hall along with his best men and my sister-in-law. The bridesmaids had their hair done by my local hairdresser, Christy (from 67 in Hout bay) and my make-up was done Alicia Buckle (from Paarl) – she can work wonders with a face! Felt like a real princess! My hair was done by a very good friend – Andele Burger (from Aleit group).
Our photographer arrived at 12pm to take photos of the girls getting ready. At 2:00 we were in the car ready to get to the church – this is when it started to pour. Dress was lifted up above knees to avoid the gushing mud – it was a little stressful however a whole heap of fun too. My father drove us to the church. The church was packed with all the special people in our lives and I was more than excited to marry the man of my dreams. The I do's were said and the kiss sealed the deal – Mr and Mrs Matthew Day trotting down the aisle!
The guests enjoyed snacks at the church while the bridal party went for photos at Cellars Hohenort Hotel due to the rain (original plan was to have photo's in the vineyard but Cellars was a very welcomed second choice). The hotel has so much history behind it and is just stunning.
The bridal party and parents enjoyed snacks at the hotel while taking photos. We posed up until 5:45 after which we headed off to the reception venue (Silvermist Estate).
We were introduced to the wedding party as Mr and Mrs Day to the instrumental music of The Verves Bittersweet Symphony violins after cutting our wedding cake – made from the most delicious cheeses topped with berries and figs and balsamic reduction.
The wedding cake was one of the hits of the wedding – devoured!
Grace was said by my Oupa who is 85 years old and we all tucked into our seared tuna starters. Speeches started – two toasts to the parents done by Ruth Dawson for Peter and Tinky Day then Des Cloete for Russell and Ellen Clark.
Afterwards my father, Russell spoke followed by the best man Dale Emslie and lastly Matt spoke. Main course was served – buffet! The first dance followed at 9 pm after which the bouquet and garter where thrown. The rest of the night was rocked by DJ Funky Al who played all our favourite songs so we all danced the night away! Most fun I have ever had! What a night!
Tips and / or advice for future bridal couples?
Get enough rest the night before.
Pray for good weather – it poured on our special day however I must say the rain made it memorable!
What was the most memorable part of your wedding day?
The most memorable part was to spend time with our family and friends who we had not seen in some time – many guests came from far like Dubai, Scotland, England and Canada. Our families also live far from Cape Town, Johannesburg and Eastern Cape therefore the occasion was a great get together of all the very special people in our lives.
Did you go on honeymoon? If so, where? And, why there?
We went to Mauritius for our honeymoon – a popular but well worth it destination. Matt had just finished harvesting the grapes and making the wine so some sun, sand, snorkelling and relaxation was definitely in order. We also did a few wine diners while we were there (part of the reason why we went there)– was fantastic, we were privileged to stay in 5 star hotel and eat the most magnificent food! Was such a wonderful time! I would go back any day – people there are so friendly and helpful!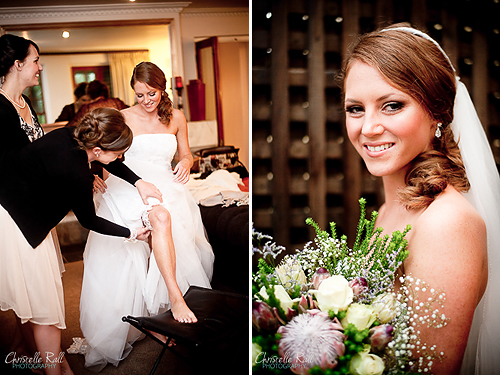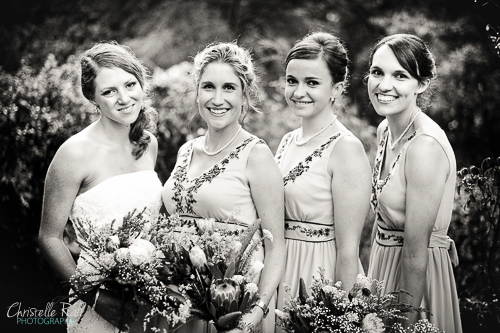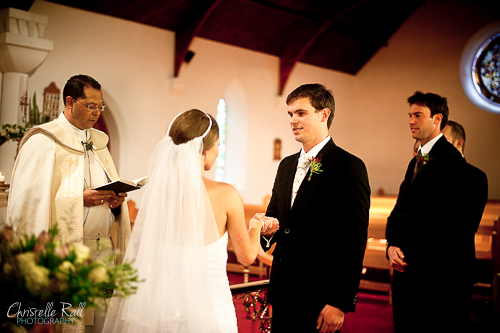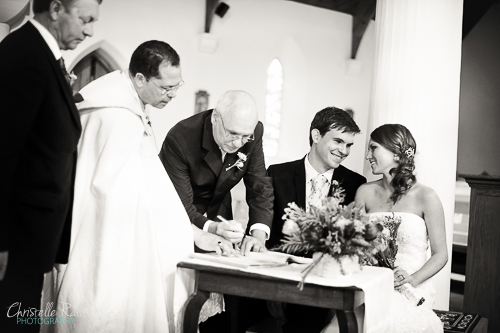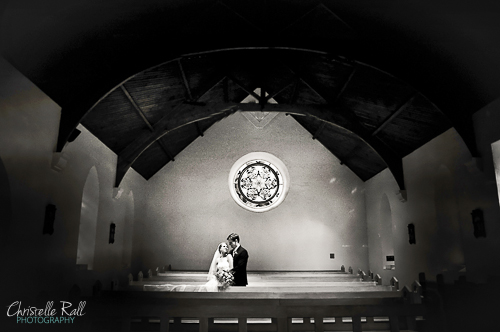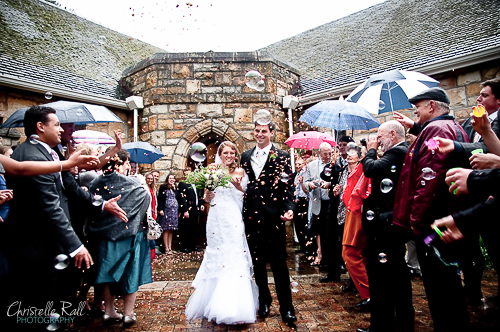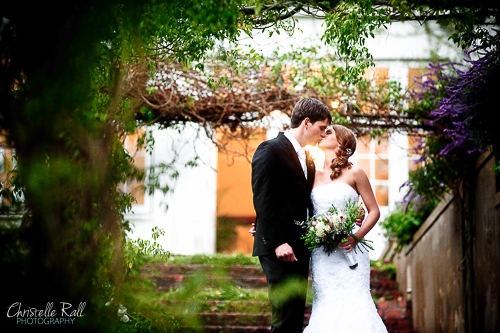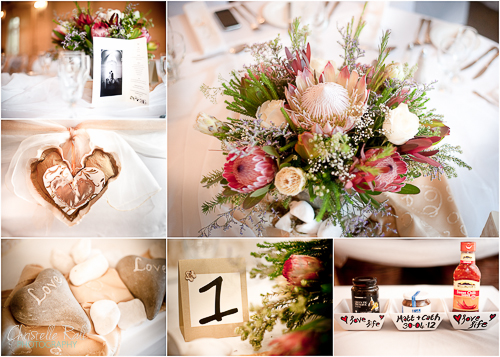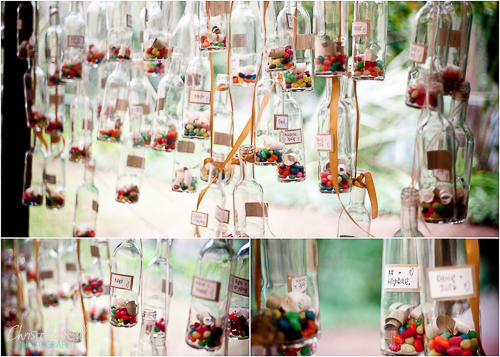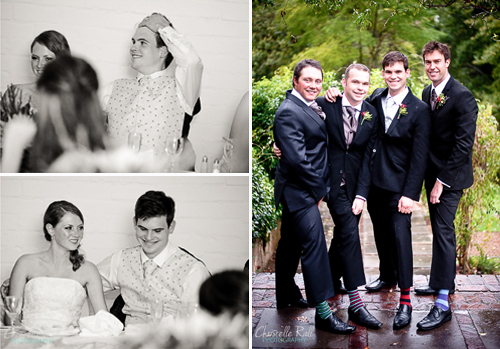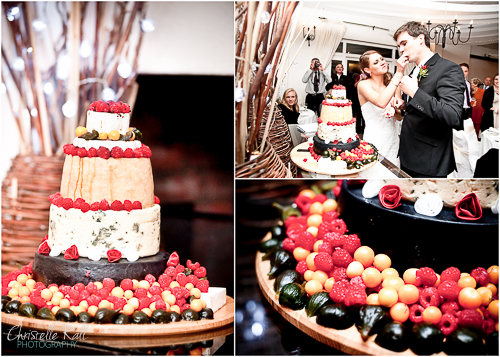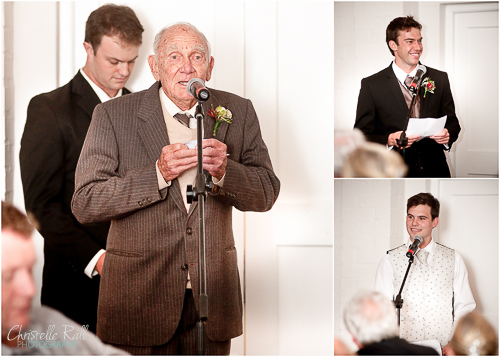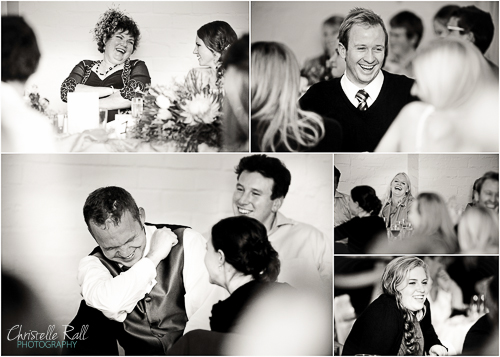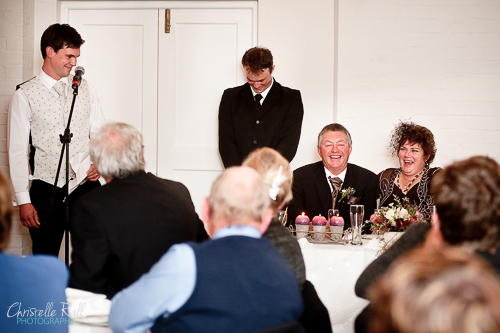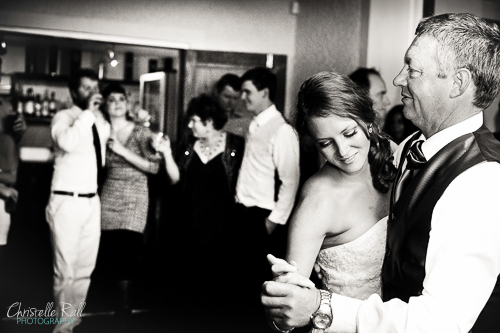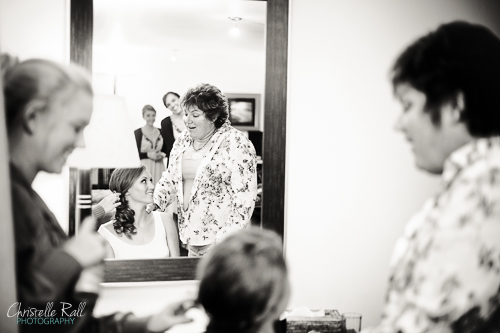 Wedding Details
Ceremony: Christchurch Anglican Church
Wedding Photographer: Christelle Rall
Wedding Photos Venue: Cellars Hohenort Hotel
Make-up: Alicia Buckle
Hair: Andele Burger
Wedding Venue: Silvermist Mountain Lodge
Musicians: The Verves Bittersweet Symphony