Catherine & Ralph: A Wedding with Flair
Ralph proposed to Catherine in the magical city of Paris. Needless to say that their wedding featured definite French inspiration. Lace, pink, hearts, proteas and roses… absolutely dreamy. Laura Jane captured the special moments perfectly.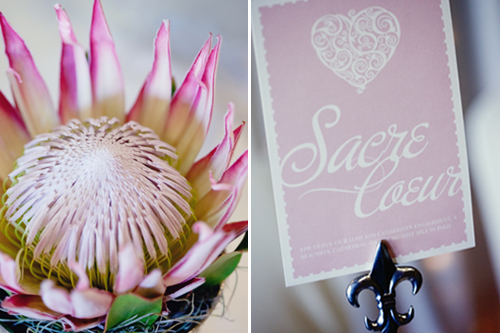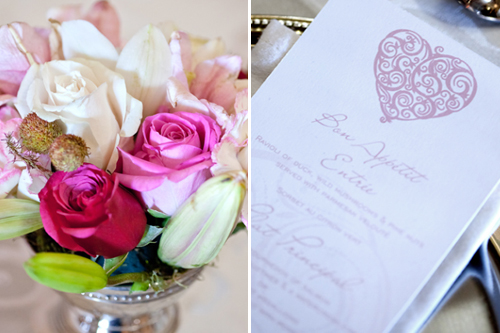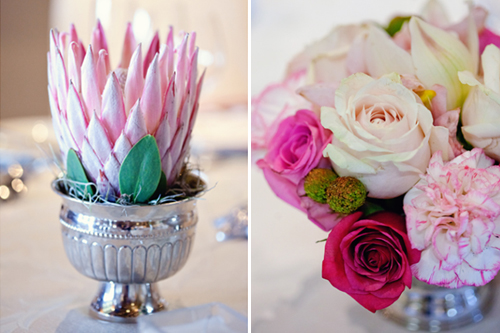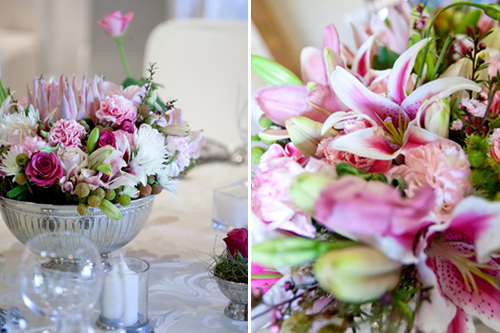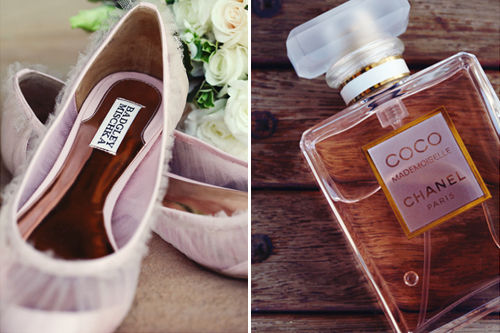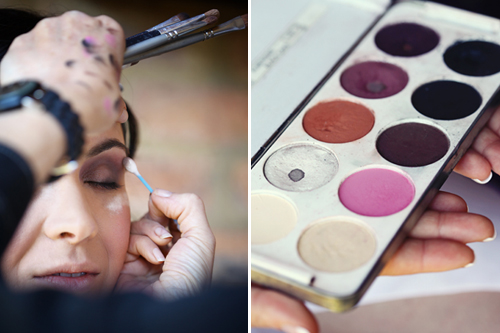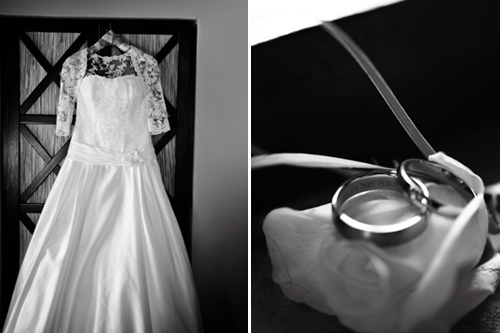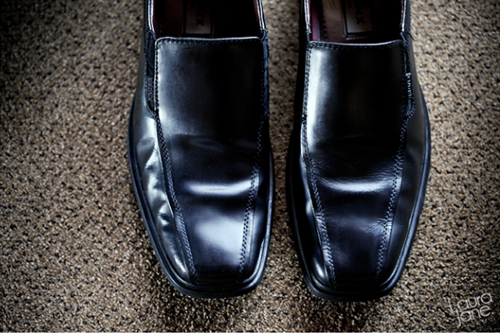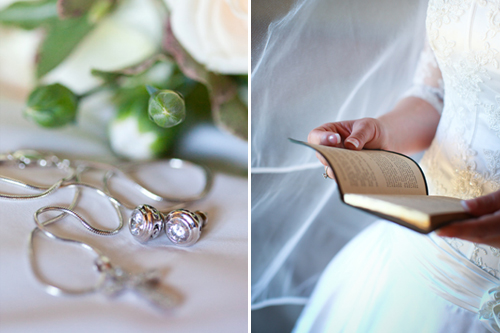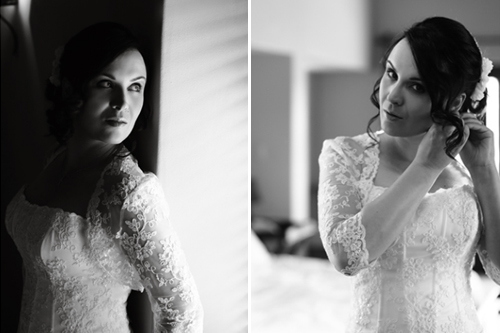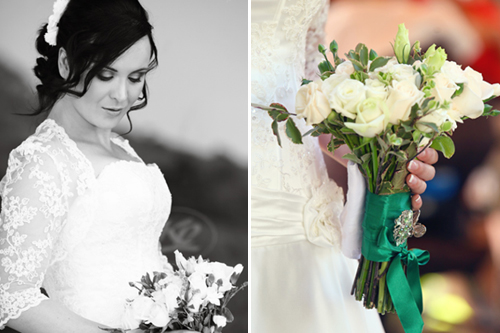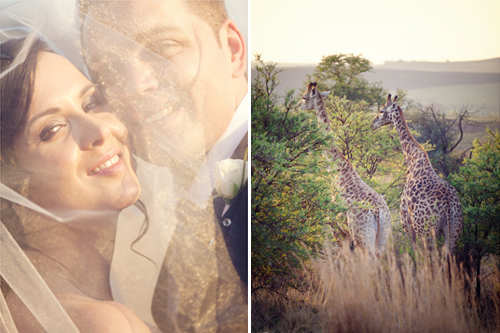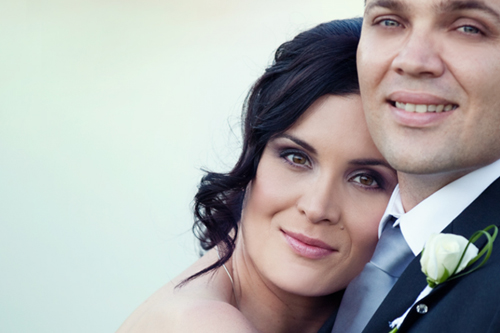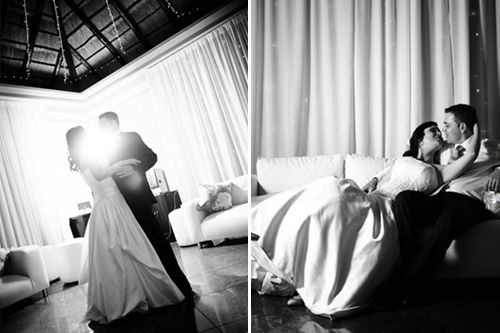 About the Couple
Bride: Catherine, 34, Regional Sales Manager
Groom: Ralph, 32, Master Techie
Number of guests
65
How did you meet?
"We both worked for the same company and met when we joined mutual friends on a diving trip to Sodwana – we became friends first, with the friendship deepening into love a few years later."  Then, one evening when Ralph came to visit Catherine, she pinned him against the wall and planted a spontaneous kiss on his lips… the rest, as they say, is history.
How long were you together before the wedding proposal?
"4 years"
Tell us about the proposal
Ralph booked a trip for the couple to Paris.  It was on the steps of Sacre Coeur, a beautiful Cathedral in the Montmartre (where the film Amelie was set) region of Paris, that Ralph asked Catherine to sit on a bench overlooking the gardens at the base of the cathedral.  With the Cathedral as a backdrop, and a view over the whole of Paris, Ralph got down on one knee and asked Catherine to be his wife.  Catherine jumped up, squealed and flung her arms around Ralph, hugging him tightly… it was a little while later that Ralph had to remind Catherine she hadn't said yes.  Catherine squealed out "Yes!" with happy tears in her eyes, and the couple kissed.  In the background, an old Frenchman with a harp strum out the tune of La Vie En Rose… a picture perfect moment!  "A few days later, we went to Tiffany & Co at a high-end Paris department store and collected my dream Tiffany engagement ring (complete with little blue box!)."
How far in advance did you choose to have your wedding after the proposal? And, why?
"After our proposal, I knew the first thing to do was to secure the date, which I did within a week or two after returning from Paris.  We were both excited about married life, and wanted to start it as soon as possible, but doing it in the warmer months was important to us."
How did you go about the wedding planning process?
"I did all the planning and coordinating myself, except for on-the-day, when I'd hired a wedding planner for the day to set up the final details and ensure the order of proceedings ran smoothly – I loved the planning, but it helped that I had the time and understanding of my company to be able to pop out during the day to do things.  This made the process fun instead of (too) stressful.  I highly recommend that any bride get at least an on-the-day planner, so that she can enjoy each moment of the day!"
Did you have a bachelor / bachelorette party? If so, what did you do and what did you enjoy most about it?
"My bridesmaids planned a girly hen's night for me, with the food, décor and dress-up themed around Breakfast at Tiffany's.  They arrange gorgeous invitations (I received my own special one in a Tiffany-blue box with a bride sash and a tiara) for everyone, encouraging the girls to dress up in their 'favourite little black number'.  We started with drinks and snacks at home, and got to take some fun dress-up photos in front of a painted 'Breakfast at Tiffany's' scene, complete with oversized sunglasses, chic black hats and gloves, and of course pearls – it was fun watching everyone grab the props and pose.  After opening presents and playing a few games, those in the mood migrated to a nightclub where the bridesmaids had reserved a special lounge right on the dance floor.  They had decorated the table, arranged cocktails, and cordoned off the area with 'Bachelorette 'crime scene' tape.  We danced the night away and had a raucous time – what a wonderful send-off!"
Wedding Details
The moms, bridesmaids and bride stayed over at the venue the night before.  "We had a lovely evening visiting, watching the sun go down, and thinking about the weekend ahead.
Our ceremony was at the venue, outside under a gazebo, with loads of flowers decorating the scene."  The bride and her bridesmaids and mom (who was giving her away), walked over a bridge, surrounding by tall reeds, to the ceremony location, to the sound of a harp.  The ceremony was fun and sincere, and afterwards the guests left for cocktails on the patio by the reception venue while the bridal party and bridal couple had their photoshoot.  Guests were given custom-made newspapers, with details about the bridal couple, and fun little things to do, like a crossword of the couple.  Pre-addressed, stamped postcards invited guest to write the bridal couple a message that they would get when they returned from honeymoon.  A pre-printed tree on canvas invited guests to place their thumbprints on as witness to the happy occasion.
Guest were ushered into the reception venue, which was strewn with fairy lights and had tables covered in beautiful and romantic flowers in shades of pink.  A separate dance-area, complete with loungers had been set up, and later in the evening, cheese boards and coffee was served to party-goers.
At the other end of the hall, a cookie corner held old-fashioned cookie jars which contained home-baked biscuits by the bride, family and friends.  Little boxes were provided for guests to select their favourites to take home and enjoy after the wedding, or as a late-night snack.
The menu was delicious, with a mushroom ravioli starter, followed by a selection of either beef fillet or salmon fillet, and finished off with a decadent chocolate tower dessert (one guest ate three by himself!).
"Outside, our wonderful photographer had provided props and we'd set up a background, and guests were asked to go and choose props, write messages on blackboards, and have their photos professionally taken – it was so much fun, people went back again and again and the photos created were some of the favourite memories of the day!"
The evening wound down with the last few guests and the bridal couple enjoying Irish coffees in the venue's bar, before going back to their rooms for the night.
Tips and / or advice for future bridal couples?
Play to your strengths – if you're good at organising, go for it, but if not, rope in friends or professionals.
Brides, DON'T force your fiancé to join in – ask him for specific times when you can do you girly thing and share wedding details with him, but don't expect him to be as excited about details as you.  Feel reassured though, once he sees it all together, his chest will swell with pride and he will really enjoy it – so your efforts with the detail will not go unrewarded.
Get at least three quotes from reputable suppliers for every item!
Hire a wedding planner for at least on-the-day!
If you can afford it, staying at the venue the night before makes a HUGE difference to your relaxation factor!  Staying over the night of your wedding (especially if you can pay for guests or get them to pay for themselves), is fantastic – no driving, rushing about, just fund without a time limit!
Again if you can afford it, two photographers is far better than just one – you get so much more of the day captured!
What was the most memorable part of your wedding day?
"Going back to the honeymoon suite in the evening, Ralph getting me out of my dress, and then the two of us enjoying midnight snacks, champagne, and a giant bubble bath together."
Did you go on honeymoon? If so, where? And, why there?
"Yes. We left two days after the wedding (so the pace was nice and relaxed, and we could say a decent goodbye to family and friends).  We went to Koh Samui in Thailand, which was beautiful, and stayed at the exquisite Rocky's Boutique Resort.  We chose the location and the hotel because it promised a private, relaxed and intimate venue for our honeymoon.  And of course it's incredibly beautiful!"
Service Partners:
Venue: Kloofzicht Lodge
Wedding coordinator: Urbanzen
Photographer: Laura Jane Photography
Bridal Dress: Ollivelli Randburg
Bridesmaids and mother of the bride dresses: Yolande Swart (seamstress)
Suits: Khaliques
Flowers: SA Wedding Décor
Cake: Basic cake by Magnolia cakes, decorated by bride and SA Wedding Décor
Food: Kloofzicht Lodge