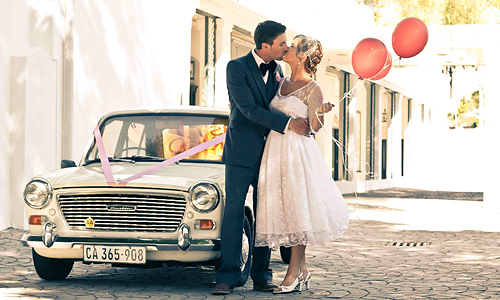 About the Bride
27, I live in Kalk Bay, Cape Town. I have a hair salon in Kalk Bay. I am a hairstylist and make up artist. I fell in love with Morne and wanted to marry him and be with him forever!
I felt like I had known him my entire life, we made sense – my soul mate!
About the Groom
25, I lived in Brackenfell. I am a civil engineer.
She is beautiful, fun, smart and easy to love. I could not live without her!
How did you meet?
We met right outside my house in Kalk Bay, as he was working on the road works right there! I was walking my dog when we first spoke. We were friends for a few months before Morne asked me out.
How long were you together before the wedding proposal?
7 months
About the Proposal
Morne got my sister to take me to Kommetjie beach for some "sister time". As we walked down the beach I noticed Morne was waiting in the water with champagne, roses and my ring!!! As I approached he got down on one knee and proposed!
How far in advance did you choose to have your wedding after the proposal? And, why?
3 months! BOTH sets of our parents got married on the 26th of March 1983!!!! So, we decided to get married on the 26th of March 2012. (Both their 29th wedding anniversaries!)
How did you go about the wedding planning process? Did you do it yourself? How long was the planning process? How did you find it?
We planned everything ourselves. Did it in 3 months! It went well, with lots of networking. We made a lot of the décor ourselves. We got friends and family involved! We wanted more of a personal and community vibe.
Did you have a hen party / kitchen tea / stag night / bachelor / bachelorette party? If so, what did you do and what did you enjoy most about it?
My girls took me to StarDust in Rondebosch! It was great fun! Enjoyed the live singing.
The Bachelors took place up the West Coast somewhere…Not much information was given.
All of our family and friends helped the day before to decorate the venue and that was a special time for us.
Wedding Details
We were married in a stone church in Simonstown; I walked down the aisle to the orchestral version of 'bittersweet symphony' as it was the first song we really enjoyed memories together on our road trip we did. We then had our photos in the Admiral Navy gardens next door.. with our family, friends and props! (lollipops, balloons and chalkboards)
We then drove in a very old Austin to Clovelly country club where we enjoyed a lunch reception. We had various lasagnes and salads served after speeches, followed by cupcakes and a very social chocolate foundation! We then finished off the day with the wedding traditions and some dancing to music from the Beegees and Elvis!
It was a beautiful day and at the end of it we were married; so everything went perfectly!
Tips and / or advice for future bridal couples?
If you want to get married, get married! It is the most amazing experience I have ever had!
Have the wedding YOU want and make it personal.
And have a honeymoon registry! Best gift ever!
What was the most memorable part of your wedding day?
Definitely seeing my love waiting at the end of the aisle for me… my heart raced so fast!
When we exchanged vows too. That was such a deep moment for us.
And of course When the best men tied Morne's hands up and he proceeded to put his head up my dress to get my garter with his teeth! I nearly had a heartattack (and so did my granny) ha ha ha… very unexpected.
Did you go on honeymoon? If so, where? And, why there?
We went to Venice and Florence in Italy and Skiathos (a greek island) for 16 days for our honeymoon! We wanted to go somewhere neither of us had been to.. So we did Italy first and adventured around and explored, then we finished off with the last week on the beaches of Skiathos. It was the perfect holiday! And it was an unforgettable experience! An adventure like that is such a bonding time for a relationship.. memories we will always share!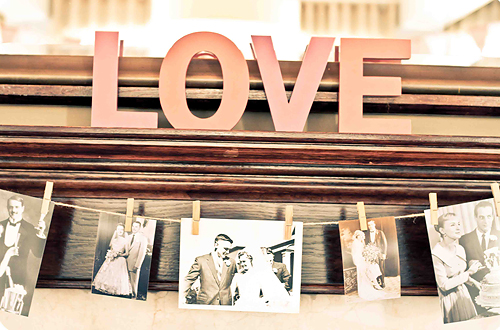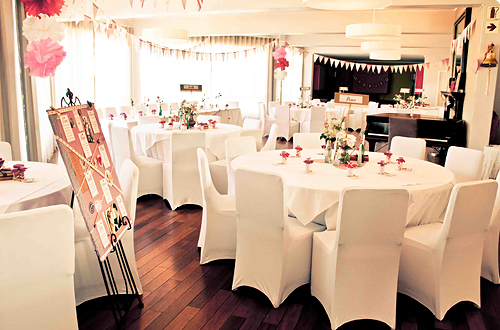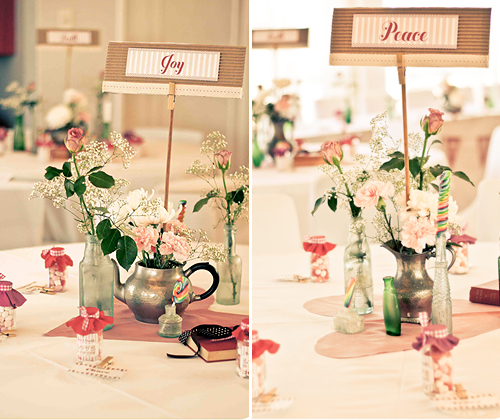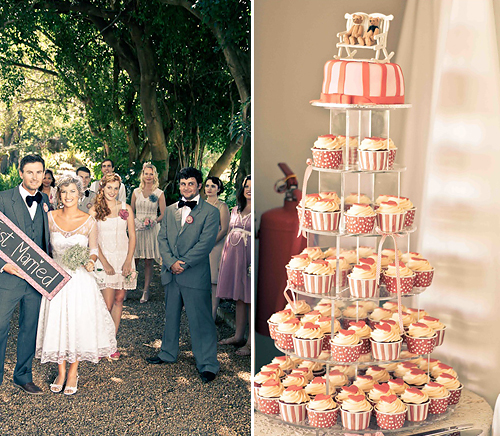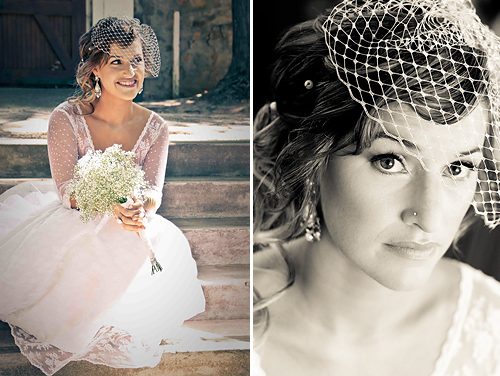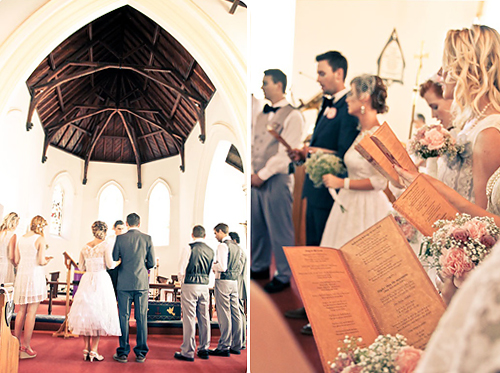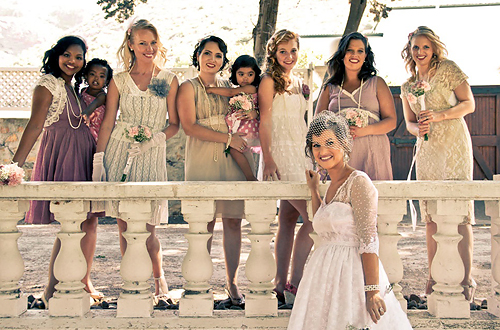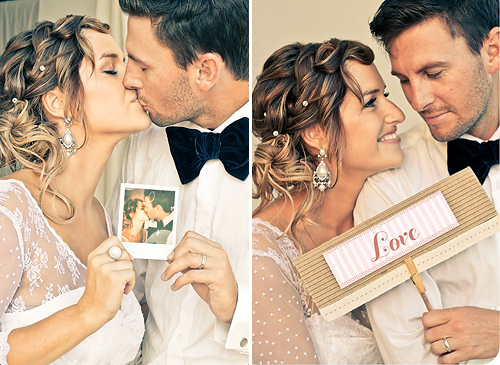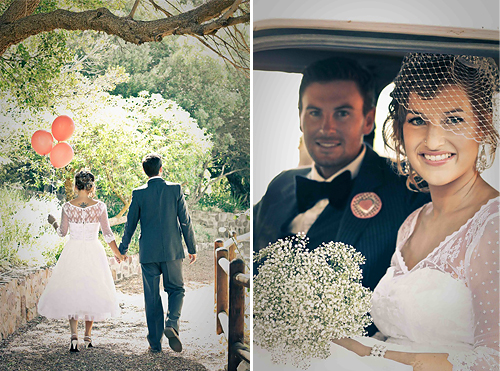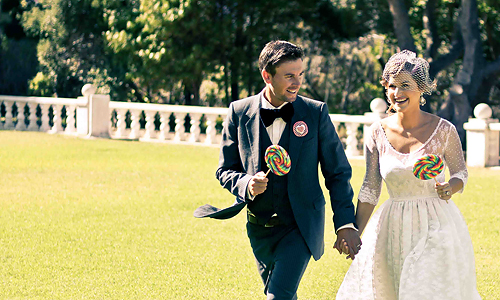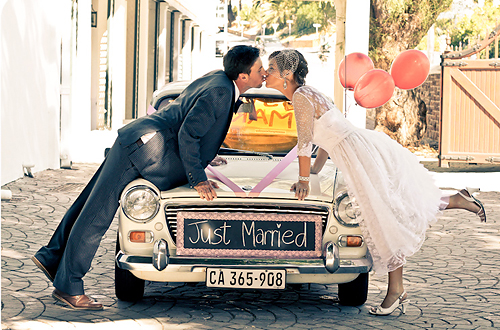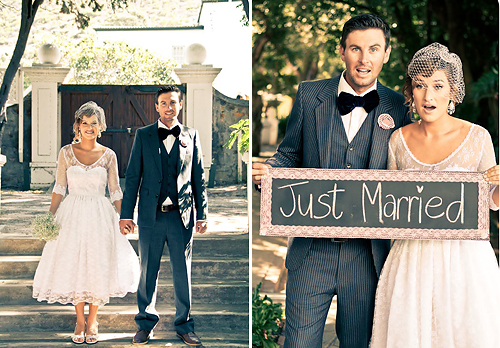 Wedding Details
Wedding Date: 26 March 2012
Wedding Venue: Clovelly Country Club