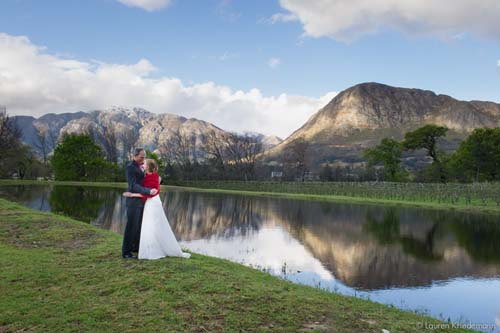 About the Bride and Groom:
A fabulous couple from Gauteng, Christeen and Gunter, chose to tie the knot in the Cape Town winelands, during what turned out to be the coldest and snowiest weekend of the year. The Cape scenery couldn't have been better as the couple were spoilt with snowy mountain caps as a backdrop to their wintery photos. The mixture of lush green vineyards and snowy mountain tops created quite a European feel, and when the clouds parted later in the day, the sun shined across the whole sky, and the atmosphere was magical!
How did you go about the wedding planning process? Did you do it yourself? How long was the planning process? How did you find it?
Since the couple were planning their wedding from out of town, they decided to enlist the help of the wedding planner team at Nicolette Weddings to bring their big day together. This meant that Christeen and Gunter benefited from the team's years of experience in planning and co-ordinating weddings, as well as their fantastic network of top-class wedding suppliers in the Cape. They started with finding the perfect venue and setting a date, about a year before the big day. After that, everything fell in to place and it was just a matter of choosing their favourite invitations, cake, flowers and décor – all to match the romantic rosy red theme of course.
Wedding Details:
Christeen had her heart set on a classic wedding, with deep red roses, which were set atop ivory table clothes, with gold underplates and gold tiffany chairs. Gold candelabras were also used to highlight the gold elements. To bring it all together, we used deep-red coloured wine glasses to fill the room with a touch of romance! To top it all off, guests were greated by a roraring fire and plenty of candle light throughout the room to really set the mood and create a magical ambiance for the rest of the evening. As favours, Christeen and Gunter spoiled their guests with chocolate brown pashminas for the ladies, and matching glass coaster sets – custom made by the couple's mothers.
Tips and / or advice for future bridal couples?
Hire a wedding planner! This makes the whole process easier, less daunting, and more cost effective. Also, don't sweat the small stuff, the way you feel when you arrive on your wedding day and see the faces of all your loved ones makes everything else just melt away.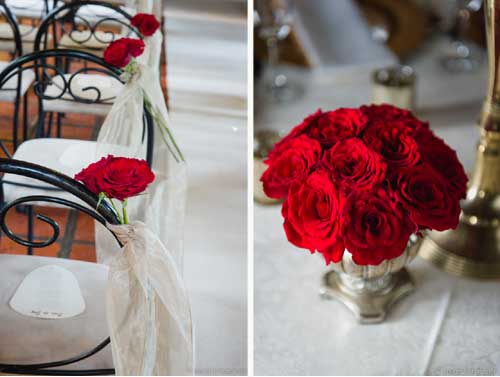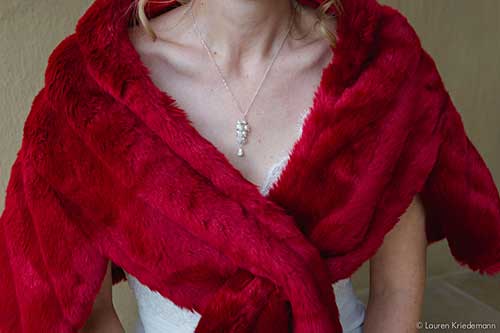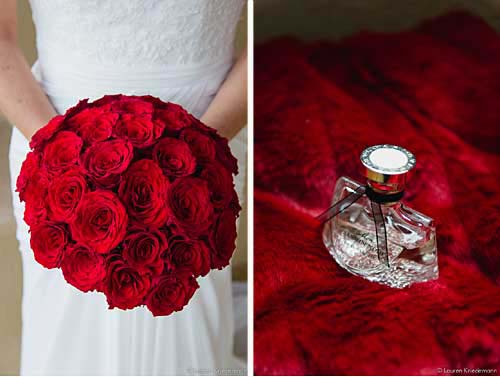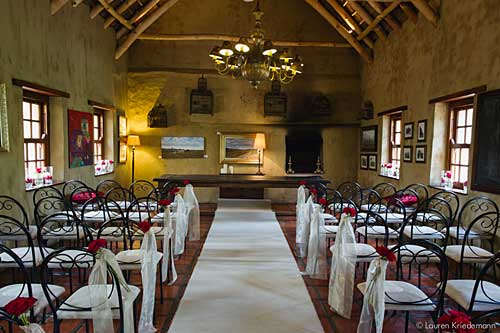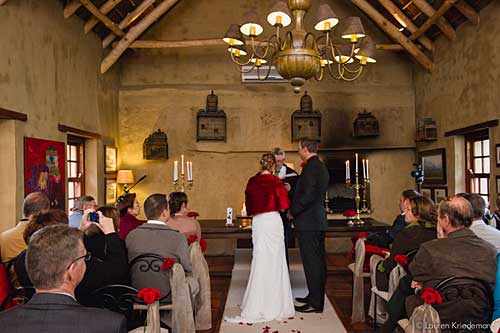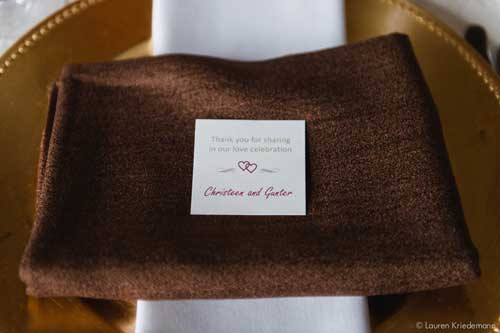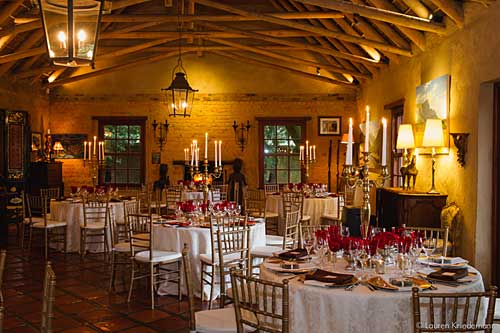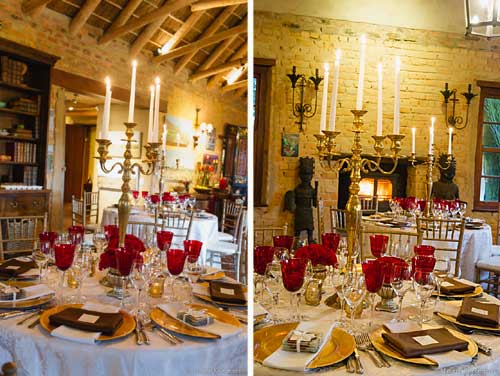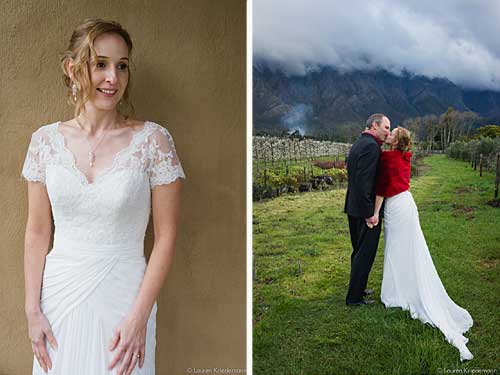 Wedding Planning and Co-ordination: Nicolette Weddings
Venue: La Petite Dauphine, Franschhoek
Photographer: Lauren Kriedemann
Flowers: To-Nett's