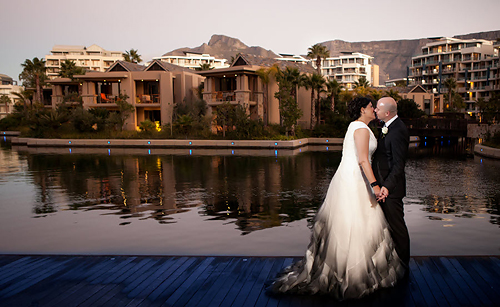 Nicci Le Cok, owner and wedding planner at Nicolette Weddings, is so excited to share these pictures of one of their recent weddings… and what a wedding it was! Between the boldly beautiful colour scheme, the imported customized stationary for that personal touch and the star-studded team that pulled out all the stops to create an unforgettable day, these pictures are not to be missed! Here, Nicci takes us through the behind-the-scenes journey of planning the wedding:
Devi and Jeremy are a classy and intellectual couple who love their dogs and are happy to call themselves foodies, one of the many reasons their venue was a perfect fit for them. The couple's wedding was held at the number 1 voted best hotel in Africa and the Middle East (Travel + Leisure 2012 World's Best Awards), the 6 star-rated One & Only Hotel in Cape Town. With a spectacular white and cream, crystal chandelier clad ballroom, one of the top restaurants in the country, and Table Mountain as a backdrop, this was the perfect setting for Devi and Jeremy's glamorous affair.
I then decided to emphasize the beautiful crystal chandeliers in the ballroom by bringing in more glass. I used ghost tiffany chairs, glass vases, and a collection of glass candelabra's which together, had quite a dreamy effect in the room. To add a bit of depth (and to be a little bold), I brought in some black and white, and for a pop of colour, the ballroom was brought to life with custom lighting in strategic spots around the room providing a warm orange glow. Add to that the custom made "Devi & Jeremy" gobo light, shining their wedding emblem on the wall, and we had magic!
When guests looked at the finer details of the spectacular ballroom, they loved the personalized "Devi & Jeremy" stationary imported especially from the USA such as napkins, coasters, match boxes and even Hershey's kisses. It was a true feast for the eyes.
One the day, Devi was a vision in a custom made Hendrik Vermeulen Couture gown that included dip-died black and white Ostrich feathers to tie in with the colour scheme of the day. Devi's immaculate hair and makeup was done by none other than celebrity hair stylist Reto who you might recognize from his frequent appearances on the television show, Top Billing.
To top it all off, we flew in SAMA Award wedding singer Tasha Baxter and her band to entertain very surprised guests with their chart topping hits during the reception.
With all of these beautiful scenes and moments to capture, we needed a fantastic, energetic and artistic photographer behind the lens and award winning photographer Greg Lumley was just that, enjoy his pictures below.
To have your dream day planned and created by Nicolette Weddings.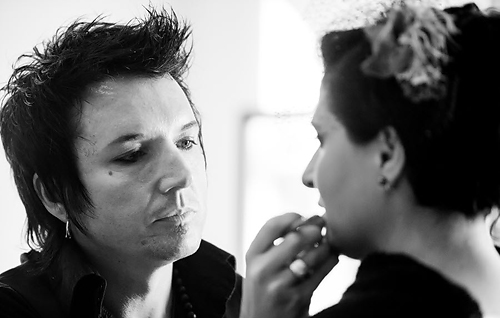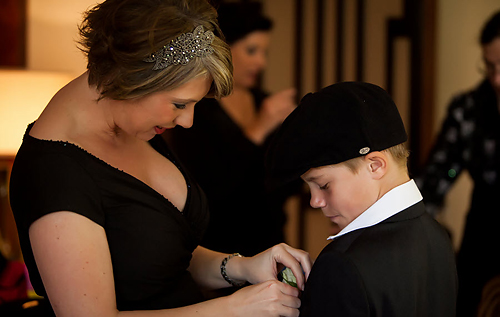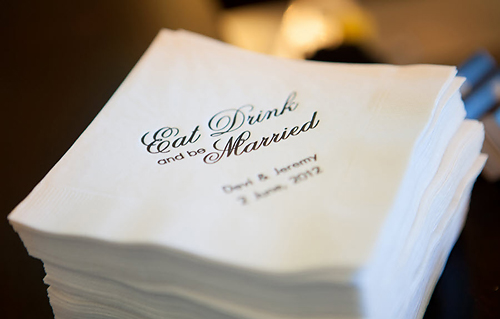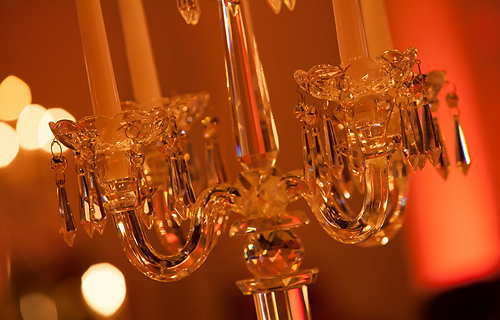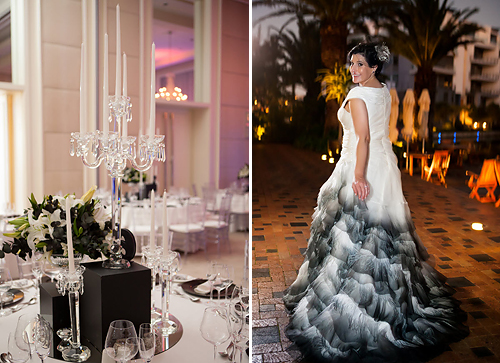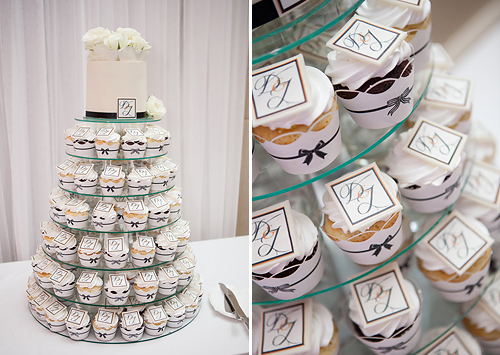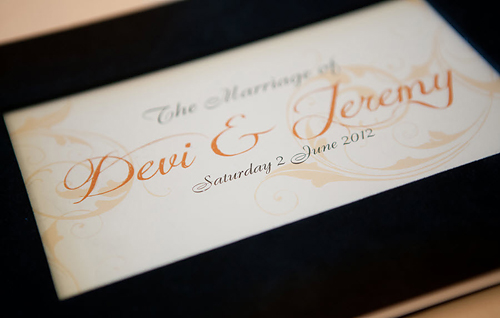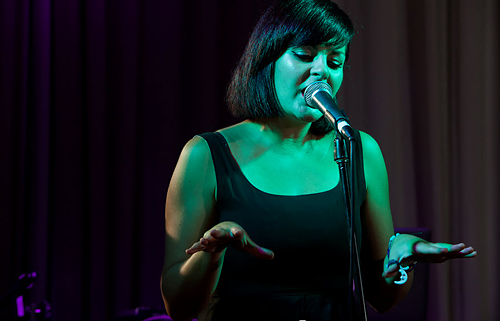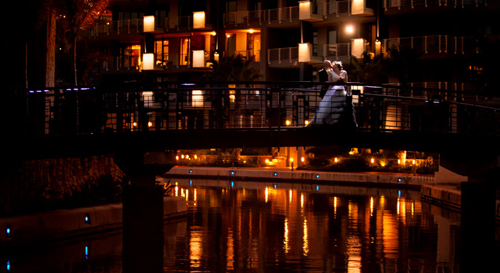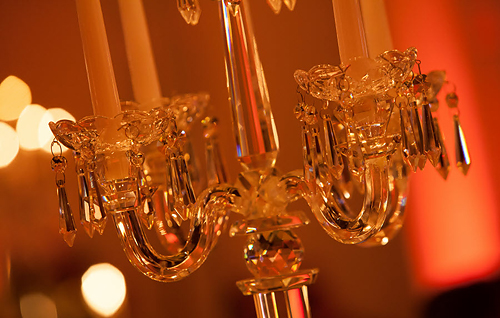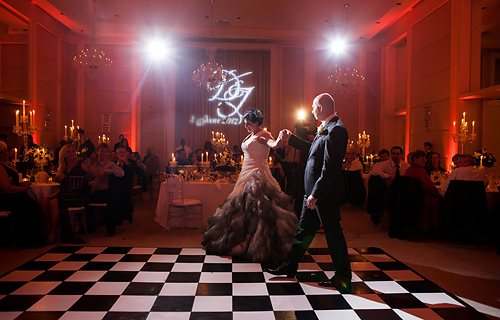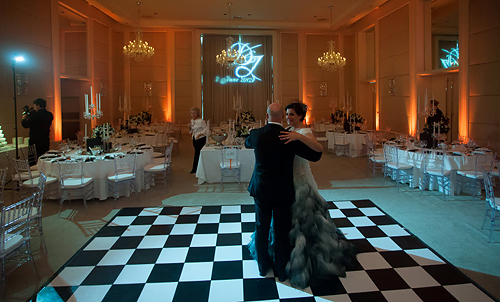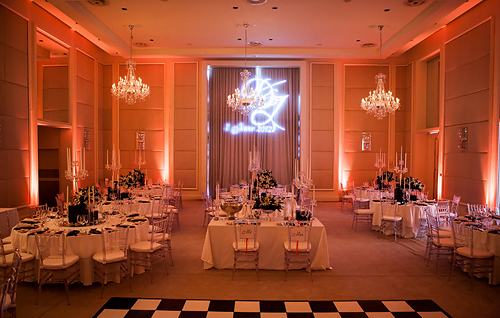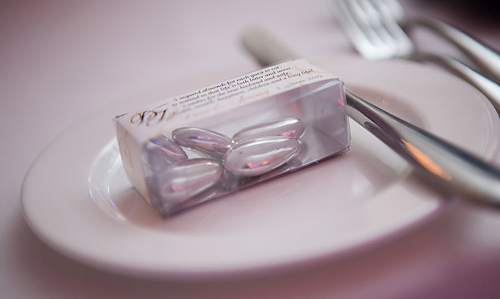 Category: Cape Town Weddings