Fran and Tyrone's Elegant Wedding in the Cape Winelands

What's your Love Story?
I met Tyrone about 18 years ago… we grew up in the same neighbourhood, and he became best friends with my big brother. I got to know him as a sweet kind hearted guy, who always showed interest in getting to know me better. We shared an amazing friendship, but at that time of our lives, we still had a lot of growing up to do. So life happened and we lost touch for a few years. About 8 years ago our paths crossed again, reconnecting our friendship, and that's when IT happened!  He finally asked me out for coffee, with my brother's approval, and as they say, the rest is history. Who would have thought that the awkward tall boy would become my husband. LOL!
What was your "vision" for your big day?
We organized  our wedding in one year and we decided every detail together. Both coming from big families, we knew we wanted a BIG family wedding to create a fulfilled day for them to reconnect and share our beautiful day.
Any unexpected or funny things that happened behind-the-scenes?
The last week before our wedding ended up being a crazy one. Somehow, in-between the rush, I ended up catching a cold the night before the big day. So brides, Stock up on vitamin C and REST!
Tell us more about your DIY Projects
I knew I wanted to incorporate a few DIY project, after we got engaged I started a file with all the DIY projects I would like to try out.  In the end, I designed and printed our save the date's/ invites, programmes and seating plan JTy made all the signage for our wedding.
What advice do you have for other brides and couples planning their wedding?
Start planning early. Try to have an idea in mind of what you want before you start looking for venues and contacting vendors.
Have a clear budget guideline of what you would like to spend, as well as a list of responsibilities to each family
Compare vendor prices- shop around, consider DIY before buying items.
Pinterest!
What are the most memorable moments of your wedding day?
I actually have a few...
Fran
Firstly, having breakfast with my parents the morning of my wedding. This gave me and my dad time to get all the tears out. Secondly, seeing my dad's reaction when he saw me in my wedding dress. Then of course, getting out of the car at the ceremony, taking in the beauty of our day and the perfect venue, then seeing Ty's face waiting for me…. Love love love
Tyrone
Waiting for Fran, when the car made its appearance (I always thought why do the men shed a tear?).. and that will never happen to me J I actually experienced the tears – special moment!!!
Putting the ring on Fran's finger & the look she gave me – beautiful moment!!
My father's speech.
Our first dance together as husband and wife.
Planning a wedding includes a lot of administration and planning and also involves many people. How did you keep track of everything and everyone?
From day one, we decided to keep our wedding party as small possible which, I think made things so much easier. My mother was a huge help in planning our wedding, she made her own list to help follow up on all the small things I would have most probably have forgot.
How does your wedding reflect your personalities and personal style?
I feel that our wedding genuinely represented both of us as individuals and reflected the best of our relationship. I think that it was understated elegant and glamorous.
Please describe your wedding dress. What made you "fall in love" with the dress? Did you buy it or had it custom made?
I found the most beautiful and perfect dress at Olivelli Cape Town, Being petite build, I knew I wanted something fitted with a sweetheart neckline, I fell in love with it on fitting it that first day. Olivelli had it custom made and shipped to SA 2 months before the wedding.
What was the weather like on your big day? Just choose a few words that describe the weather
A perfect summers day in the Cape Winelands.
How many guests attended your wedding?
We had 150 guests.
How would you describe your style of wedding?
Elegant.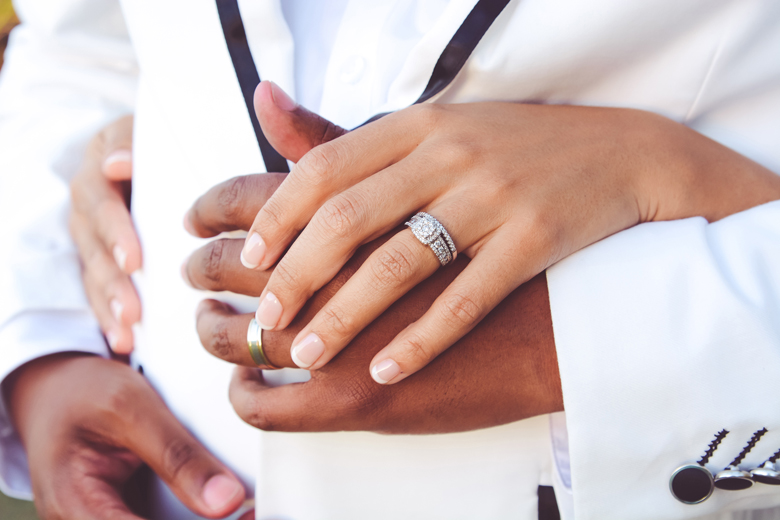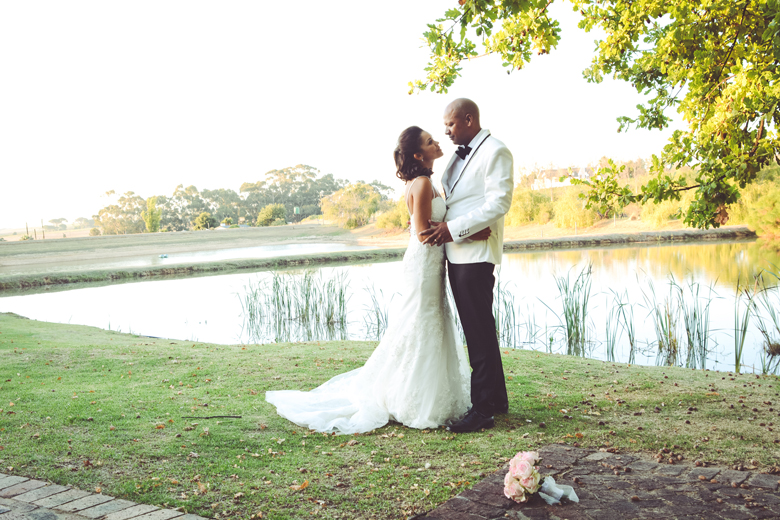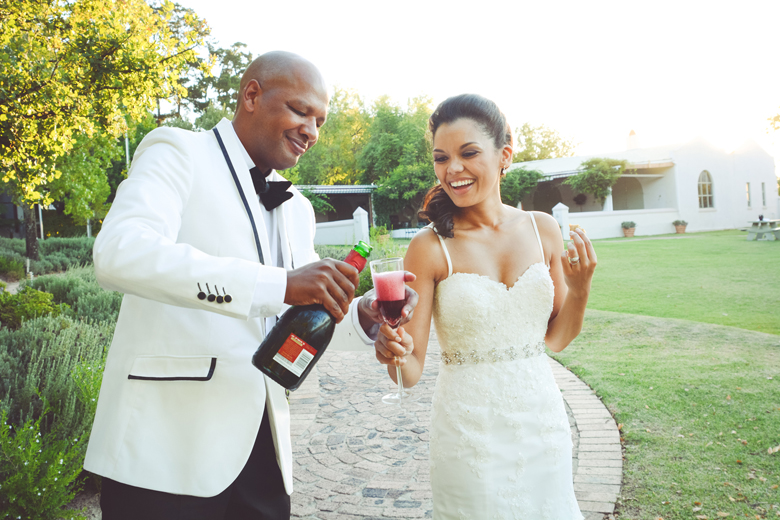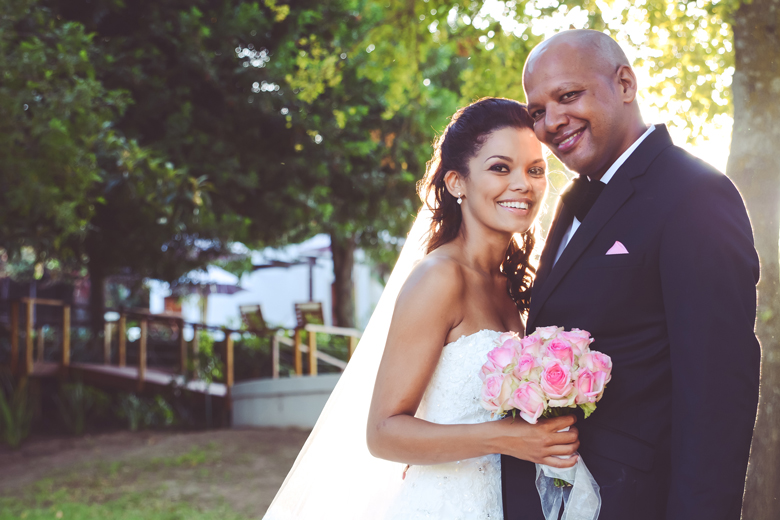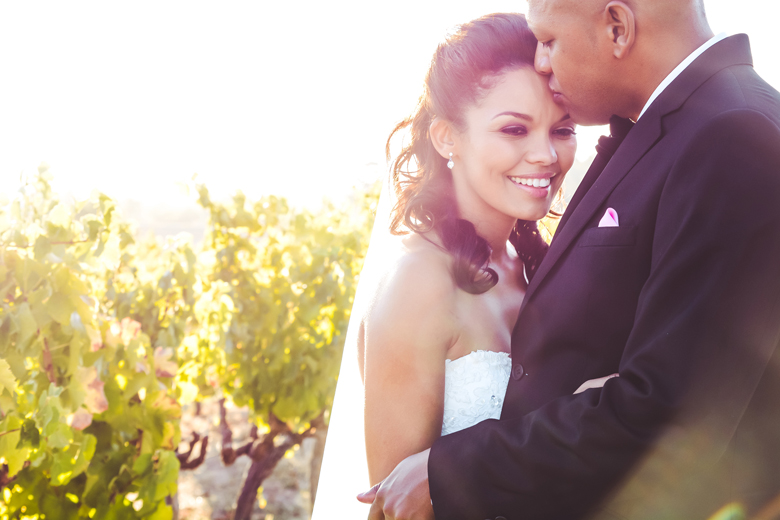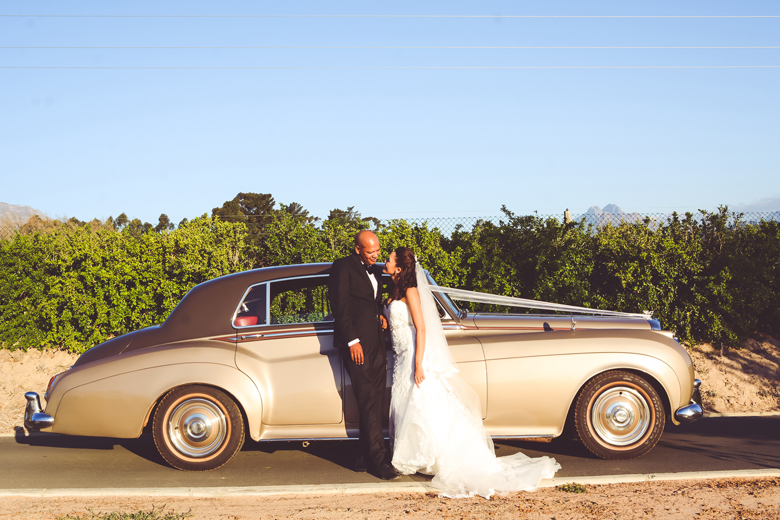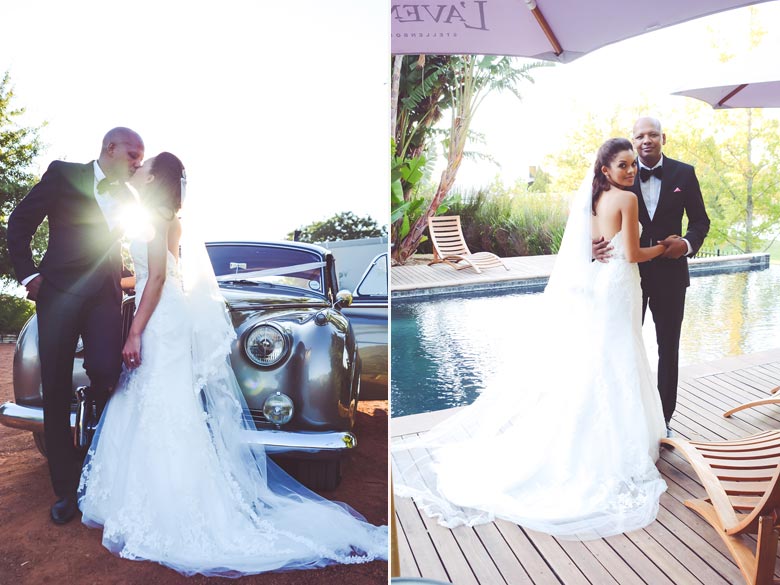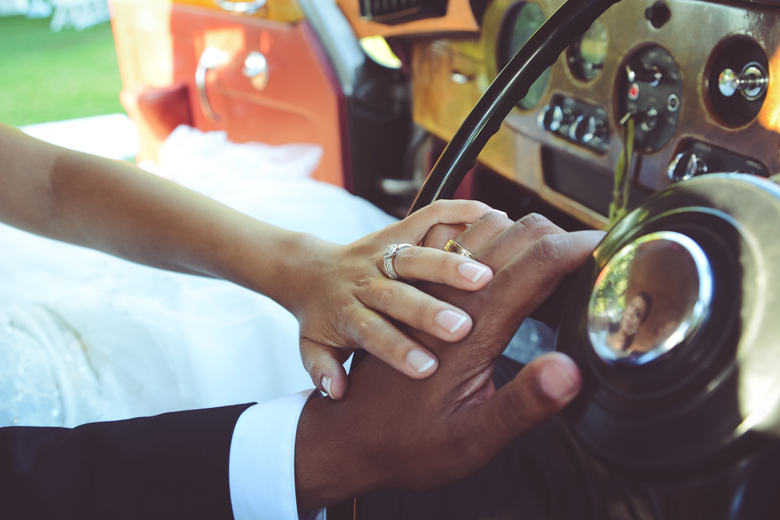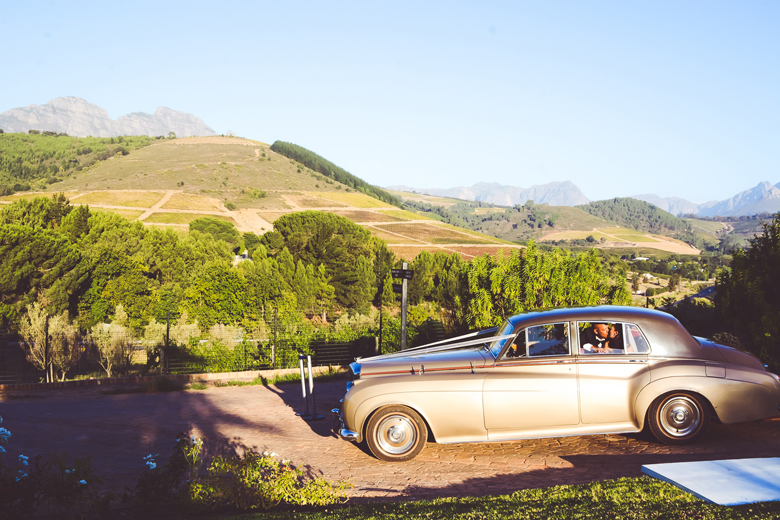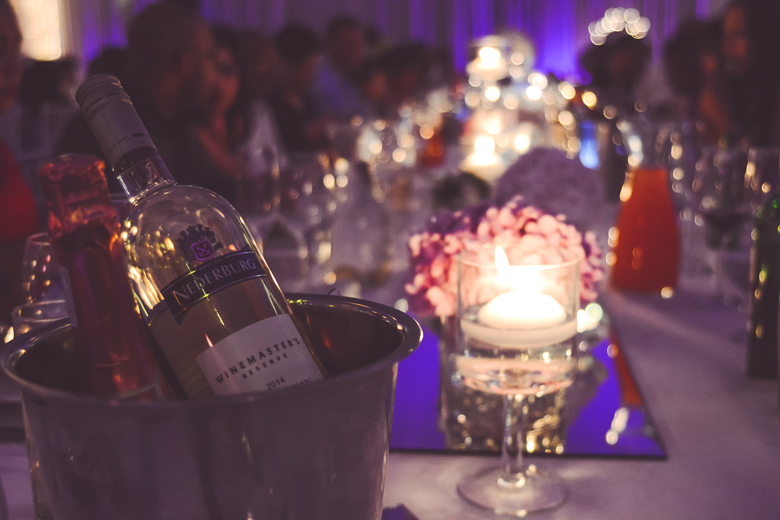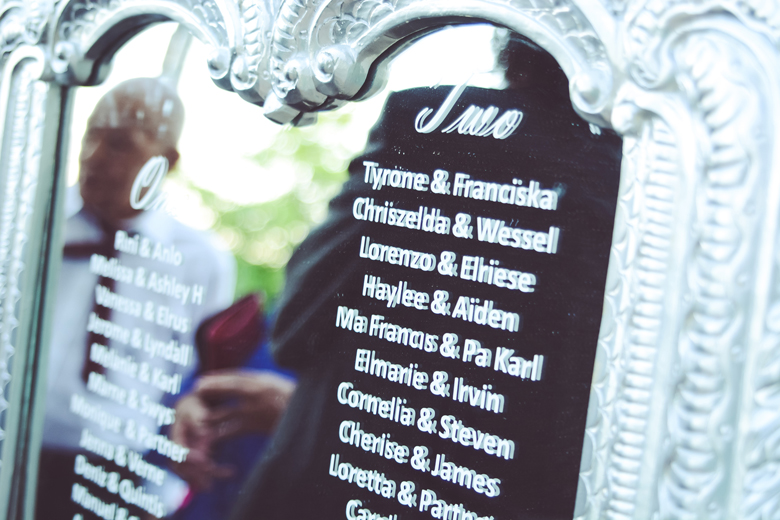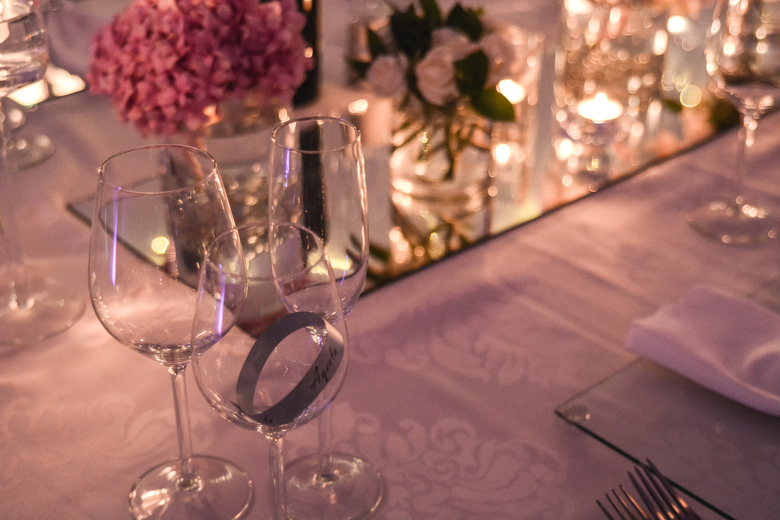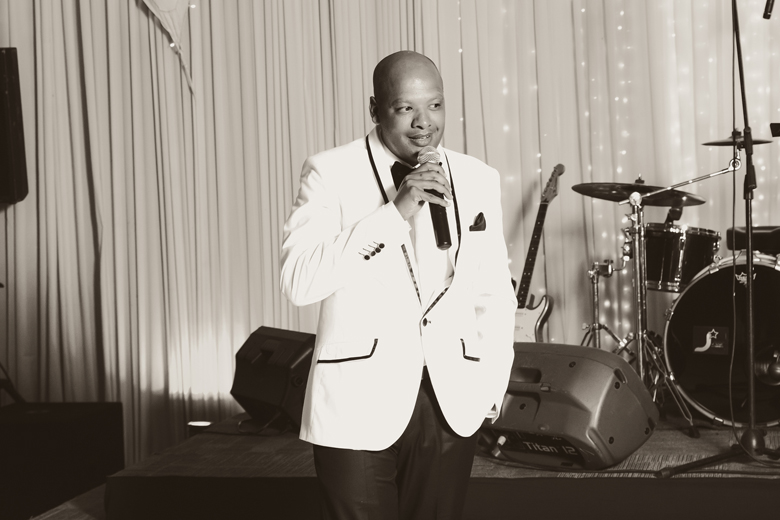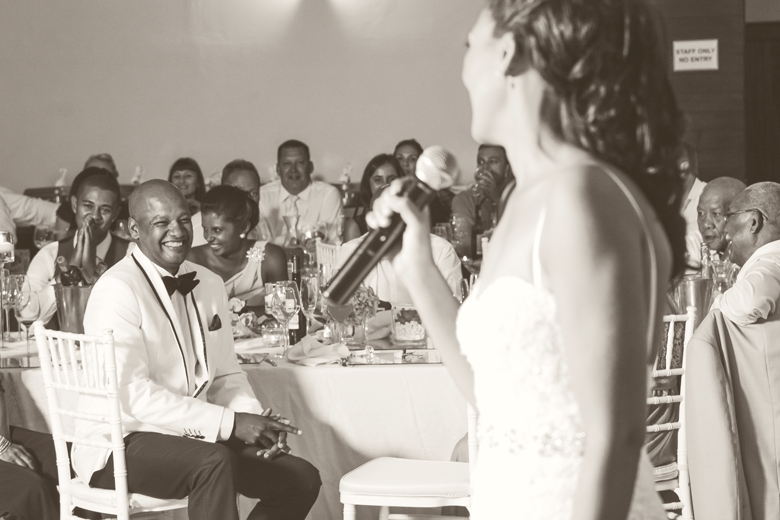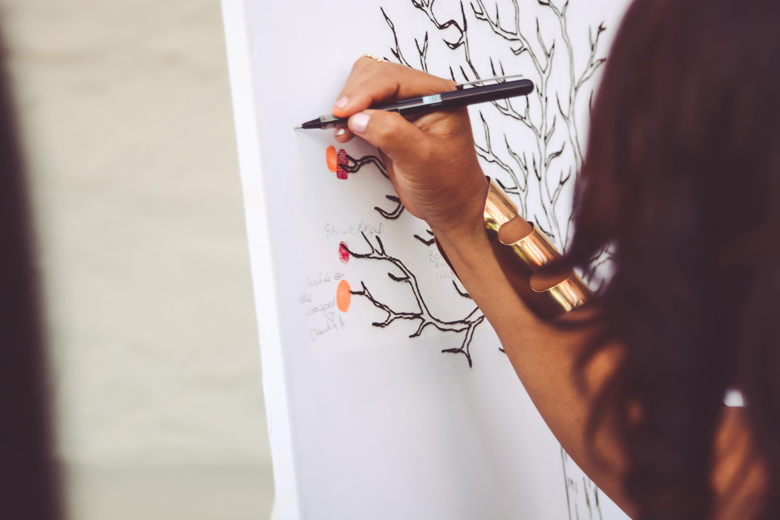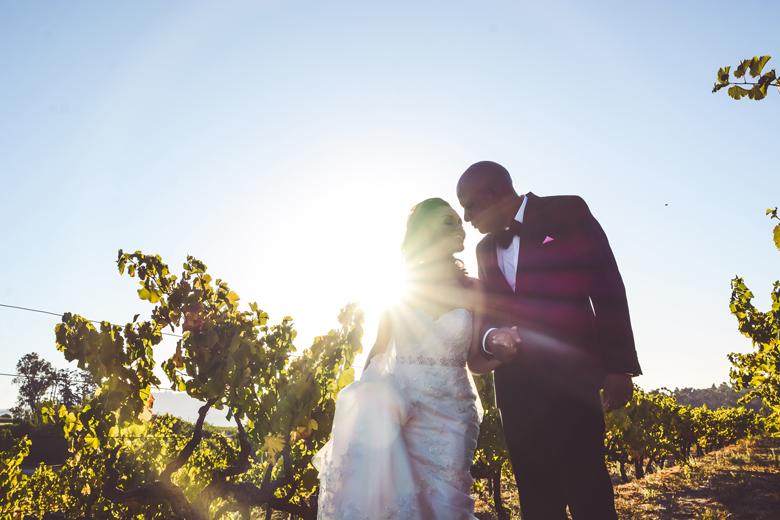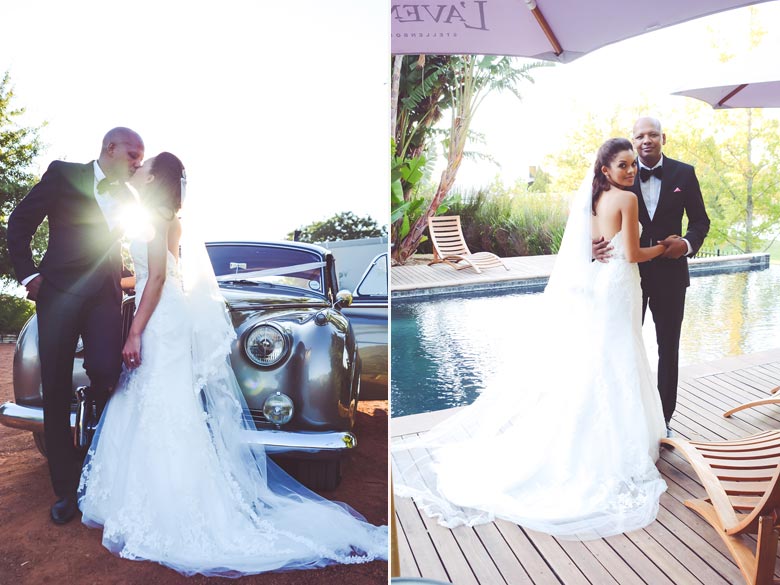 Vendors
Dress: Olivelli Cape Town
Bridesmaid dress: YDE
Suits: House of Monatic
Accessories: Fabiani
Guest house: L'avenir guesthouse
Décor/Catering: Kleine Marie
Flowers: Preserved Hydrangea Confetti and Kleine Marie
Band: Manuel Jardine Band
Rings: Browns and NWJ
Photographer: DK Photography
Furniture: Grand Style Hiring CPT
Signage outside: Tyrone DIY
Signage inside venue: Secret Diaries Design