Gielie and Ilana - A Festive Celebration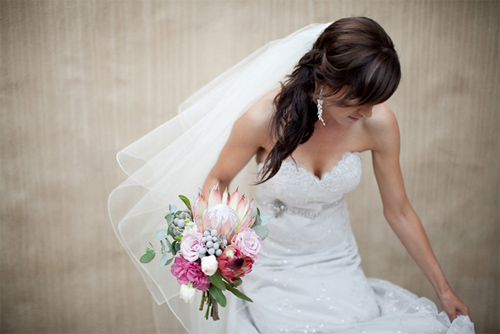 Gielie and Ilana got married in the majestic Riebeeck Valley. From beautiful flowers and décor details to fun bridal wear and sweet treats, they celebrated like only South Africans can!
The groom and his groomsmen each wore a different colour tie, while the bridesmaids wore sassy ruched dresses with pastel coloured sashes.
They had absolutely gorgeous décor details! This wedding gives new meaning to the phrase "eye-candy". Different pastel colours were used along with proteas, fynbos and roses to create a festive look. The reception venue had bunting flags draped across the ceiling, proving that indoor receptions can look stunning as well.
Cans wrapped with lace served as flower vases. This is such an affordable, yet pretty way of decorating your venue.
We can just go on and on about all the beauty, but rather see for yourself…
[flgallery id=51 /]
We found this adorable wedding on Love and Lavendar and the talented Lizelle Lotter did the photography.