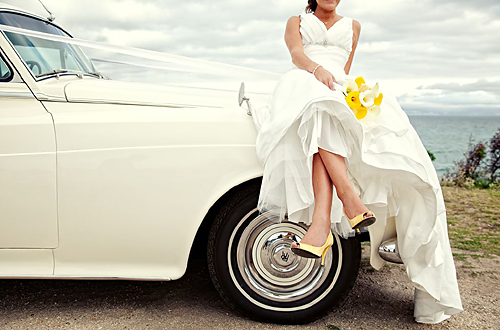 About the Bride
I was 28 when we got married and 25 when we first met. I was born in England and went to high school in Pietermaritzburg as my parents moved to SA. We have both lived in Fort Lauderdale Florida for the last 4 years and work on a yacht that spends 6 months in the States and 6 months travelling the Mediterranean. I am the cook on board and cater for the 15 crew. I wanted to get married because I found my soul mate.
About the Groom
I was 30 when we got married. Born in Matatiella, high school in Pietermaritzburg and UCT before moving over to Palm where he joined the yachting industry. He is now first mate / chief officer on the 65 meter yacht that we work on.
How did you meet?
Although we both went to school in Pietermaritzbug and ran in similar circles of friends w e didn't actually meet then. It wasn't until 7 years later in 2007 when we met in New York while we were both working on a yacht. After an amazing couple of weeks exploring and enjoying the city, we sailed out of the Hudson and realized we had started something special.
How long were you together before the wedding proposal?
2 years
About the Proposal
We went for a sunset walk along the beach in Palm Beach. Just before we turned around he knelt down and took a ring out of his pocket. Later that night we shared a bottle of champagne on the bow of the boat and Skyped our family and friends to share the news.
How far in advance did you choose to have your wedding after the proposal? And, why?
18 months. We liked the idea of enjoying the "Fiancé'" stage as you're only one of those once in your life.
How did you go about the wedding planning process? Did you do it yourself? How long was the planning process?
With Kim in control I found the whole process a pleasure. She took my ideas and created a perfect day for us. The hardest part was sorting out the seating arrangement… but I think that's a tough one for everyone.
Did you have a hen party / kitchen tea / stag night / bachelor / bachelorette party? If so, what did you do and what did you enjoy most about it?
I loved my hens. The girls came over in the morning and dressed me in a golfers outfit and handed me a kiddies set of golf clubs – The Riemers are all avid golfers – so the put a sign around my neck saying "Riemer in training" We then went to the Warrick Wine Estate where we had an amazing picnic and wine tasting put on by the winery. We played some games and then I was redressed in some tight fitting black attire with a bride to be sash and went out to the grand on the beach. For Neil the boys took him to Tittiesbaai? Where they dressed him in a very skimpy sailors outfit, played golf and got him very drunk – that's as much as I know!
Wedding Details
I woke up early, went for a run and had breakfast with my family. My maid of honor my mum and I then drove to another venue with my dress to start getting ready – Neil was playing golf with his family and groomsmen at this time. Our hair and makeup team arrived and got all the girls ready. We then had a photo shoot and drove to the church. After the ceremony we took some group photos and then Neil and I were driven out to a cliff where we took some solo shots… Then we drove up to La Vierge. We chose Yellow as a theme color as it is Neil's favorite and plays a big part in his history.
Lemons and yellow objects were used as accents in place of floral decorations.
Timing: Everyone told us how quickly the day goes, so we tried to draw it out as long as we could. We went for an afternoon ceremony, chose a dinner venue with a late curfew, sensational views for sun downer cocktails and an excellent DJ to party the night away.
We were lucky enough to have a family friend who lives locally and owns a fabulous cream-colored Rolls Royce Silver Cloud, with a registration plate – White Cloud. It's the same model of car that my mother was driven in on her wedding day. We loved the car and incorporated it into a lot of our pictures.
Finally we decided to have our wedding on a Friday. We felt that this worked perfectly as so many people flew in for the weekend and this way we could maximize our time with them and draw out the celebrations! We had a spit BBQ the following day with a few kegs of beer on a big open garden overlooking the ocean. This enabled us to spend a lot more time with everyone and speak to the ones we didn't get the chance to on the wedding day. Most people flew out on Sunday with sore heads and full cameras!
Tips and / or advice for future bridal couples?
Get a wedding coordinator to relieve the stress from the family. Take time – even 2 minutes – every now and then during the day to stand away from the crowd and take it all in. The day goes by so quickly so you want to make sure you appreciate it at the time.
What was the most memorable part of your wedding day?
Robert Steiner pronouncing us husband and wife. Walking out of the church through the crowd of all our friends and family. The car ride up to our reception. Walking into the venue. Listening to all of the incredible speeches. Looking around the room and seeing so many loved ones all together – overwhelming! It impossible to think of a solitary moment that stands out above the rest. The whole day from start to finish was more special than we could have ever imagined!
Did you go on honeymoon? If so, where? And, why there?
Zanzibar. It was a place neither of us had been and we wanted a remote beach with no one else on it – we found the perfect spot!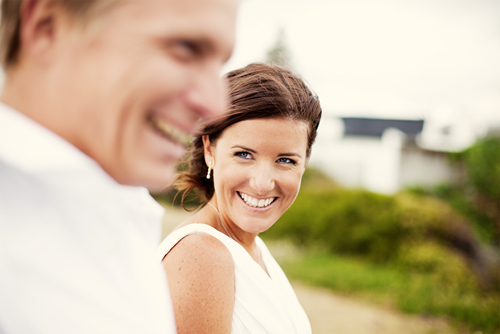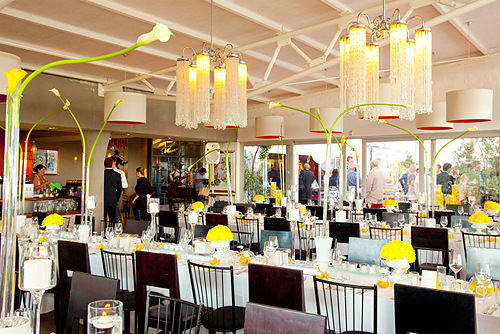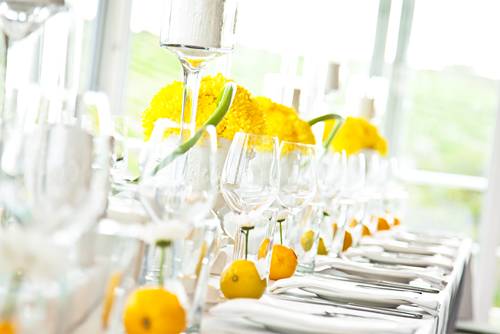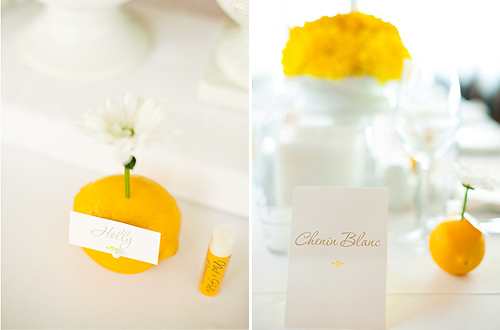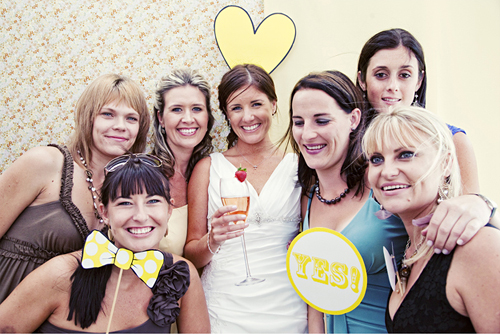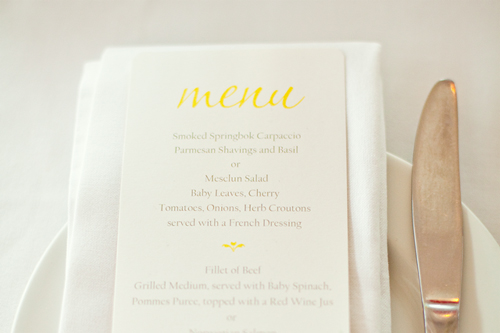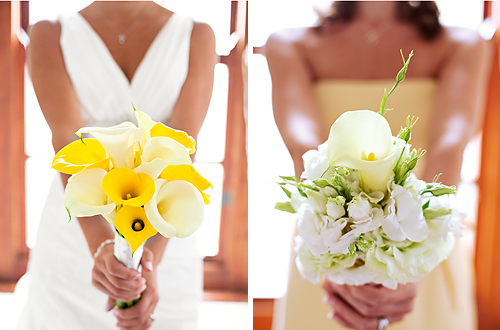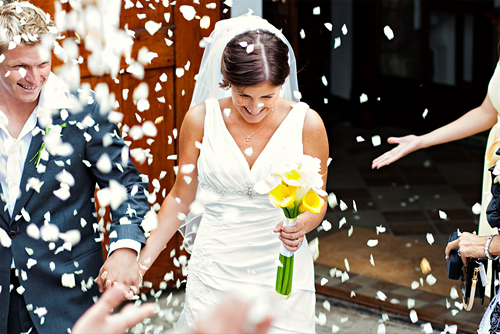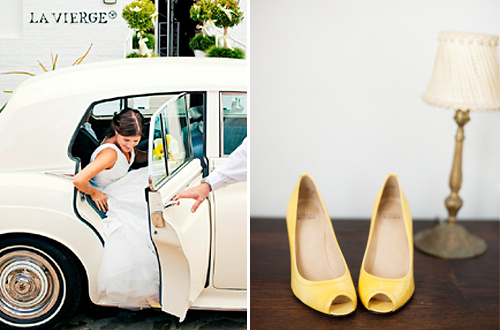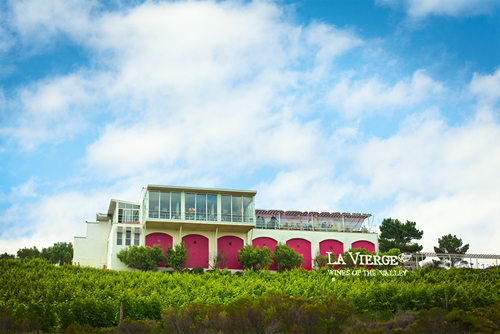 Wedding Details:
Wedding Date and Time: 26 November 2010 15:00
Number of guests: 120
Service Partners
Wedding design & Coordination Company: Kim Werner from Wedding Concepts
Ceremony: St Peters Church, Hermanus
Wedding Venue: La Vierge Winery
Photographer: We Love Pictures
Dresses: Victorias Bridal Couture Florida
Suits: Armani
Flowers: Okasie
Cake: Roxanne Floquet
Food: La Vierge