Jolene and Ridewaan { Magical Celebration Of Love }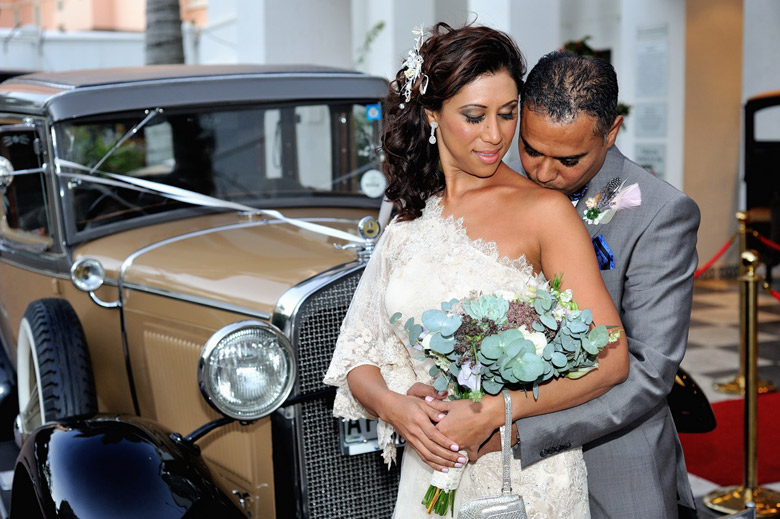 Date and Time: 07 June 2014 @ 6pm
Wedding Location: The Market Restaurant in Durban
About the bride
I am 37 years old and reside in Durban. I am employed at a family business called Port Electrical Distributors as an accounts manageress. I love Ridewaan and want to share my life with him. He is so loving and caring.  We both wanted a commitment to officially seal our relationship. I am a bit old fashioned and prefer to get married first and then have kids.
About the groom
I am turning 44 end of the month. I have my own criminal law firm called Ridewaan Sayed Attorney's. Marriage is a symbol of unity, faithfulness and commitment. I love Jolene dearly and want to spend the rest of my life with her. She has shown me how to love and appreciate the little things in life and the importance of family.
How did you meet?
At a fund raising event in 2012, Ridewaan and I knew each other through mutual friends, and  bumped into each other at a fundraising event in 2012 . We exchanged only a few words since we were both occupied with our respective friends. We crossed paths on a regualr basis during the course of that year. However, a year later when we both were ready to settle down we decided to "give it a bash "  and go out to dinner….it was the best dinner ever at The Spice Restaurant. I cried tears of joy on my way home simply because it was so amazingly beautiful and perfect. He, on the other hand had met up with his friends later that evening  and bragged incessantly about our dinner. Ever since then , we have not left each others arms and everyone who has met us agrees that we appear to be "married for years" - so comfortable and so in love.
How long were you together before the wedding proposal?
1.5 years
Tell us about the proposal
In the week that he proposed, there was an increasing amount of  "marriage" talk. I didn't really consider that option, and I certainly didn't take him seriously . But it turned out to be the prefect proposal,  and ever so romantic because he planned a trip to Cape Town - but the day before  we left, he presented me with a yellow flower diamond ring….he knows I love flowers. That was when we announced our wedding date….the 7th of June. 7 happens to be both our lucky numbers  - I was born on the 7th and Ridewaan on the 27th. So lucky number 7 it was, and it just felt right!
How far in advance did you choose to have your wedding after the proposal? And, why?
It was quite sudden- 2 months! We could not wait any longer
How did you go about the wedding planning process? Did you do it yourself? How long was the planning process? How did you find it?
From our first meeting with our planner,  Marge B, the celebrations had started.  I felt like a Princess with her around, and we had so many family gatherings and girl time… the fitting of our dresses was a celebration on it's own! I certainly did make use of your website, where I found Marge B from Event Styling. She injected the fun aspect into the planning process and Ridewaan and I were made to feel like absolute celebrities, every step of the way.
Did you have a hen party / kitchen tea / stag night / bachelor / bachelorette party? If so, what did you do and what did you enjoy most about it?
Yes please check out Marge B's Blog . She planned and executed the entire event: Click Here
Wedding Details (the whole story...from start to finish)
Marge B wrote a blog about it, you can check it out here.
Tips and / or advice for future bridal couples?
It is your day and yes you should have everything that you wish for, but remember your guests also play a vital role and therefore should be made to feel uber-special
What was the most memorable part of your wedding day?
Oh Gosh! …. Everything! But especially when my husband, Ridewaan sang to me.
Our dance, his speech and the sparkles and especially when the confetti cannons shots were fired ( it actually looked like a fantasy garden) The entire wedding was an evening of highlight after highlight.
Did you go on honeymoon? If so, where? And, why there?
We have planned our official honeymoon for the end of 2014, as we both have a hectic work schedules, but we enjoyed a week's stay at The Oyster Box Hotel. Also, we have traveled extensivley to the Midlands during our wedding build-up… I find it so peaceful and quaint there.
Photographer one: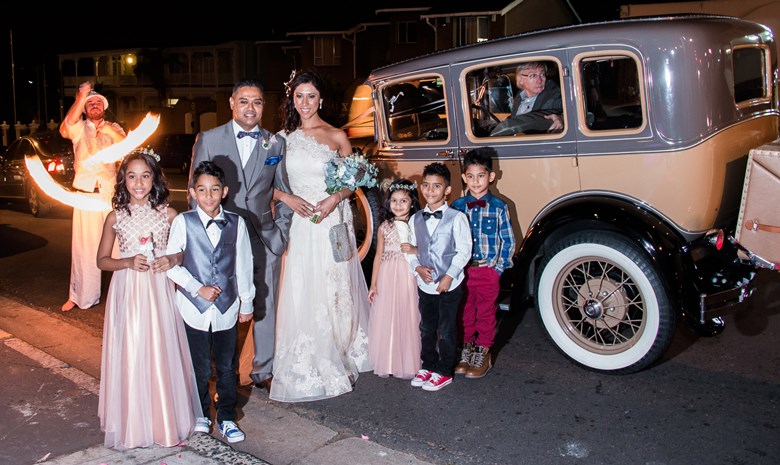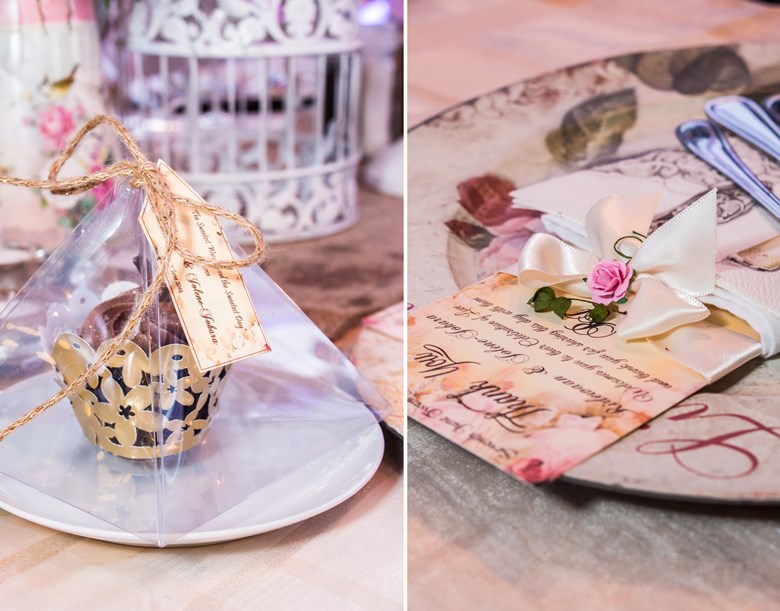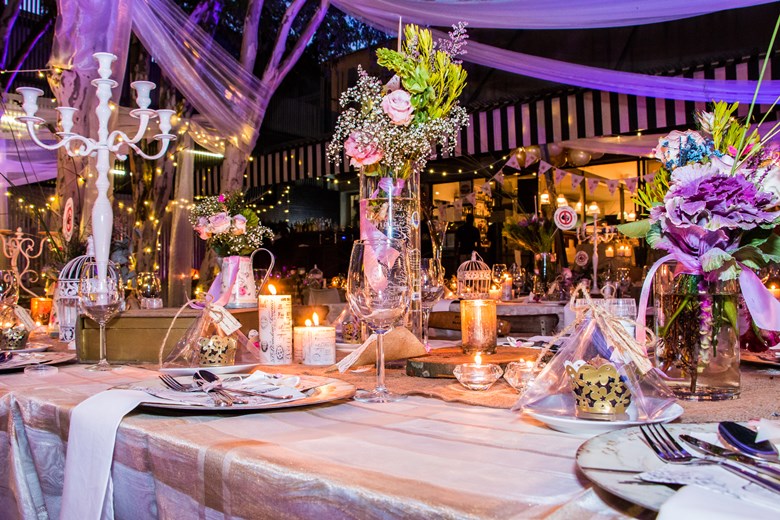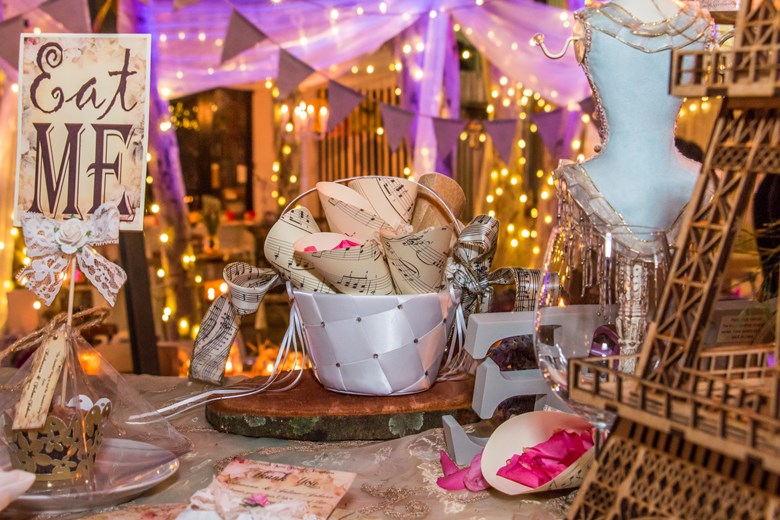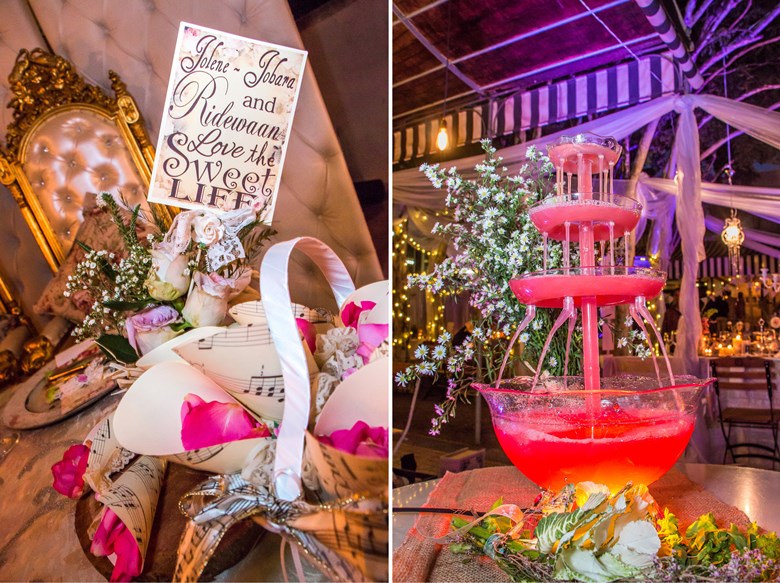 Photographer Two: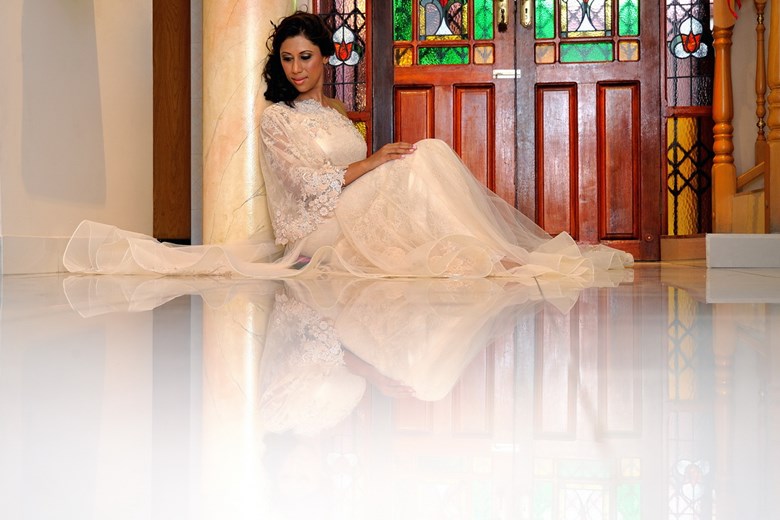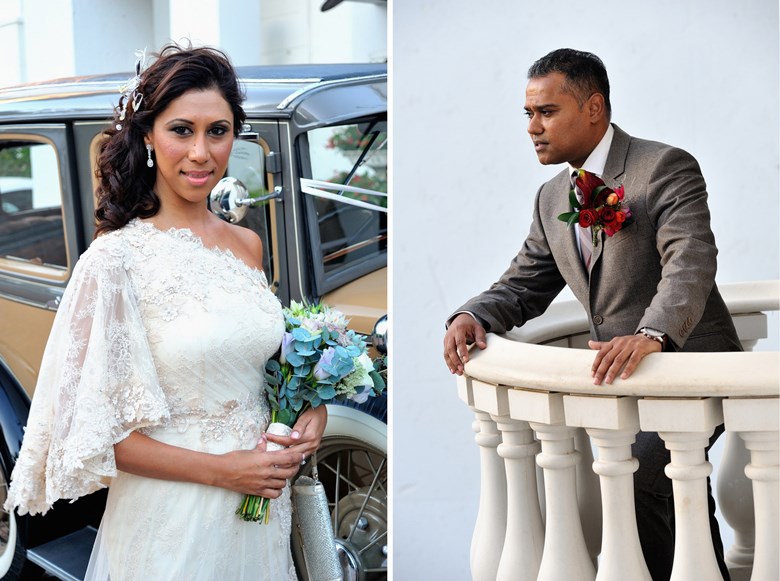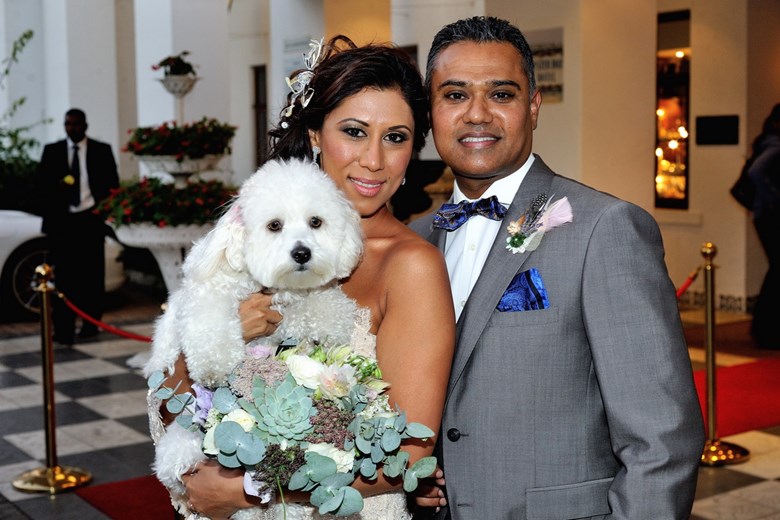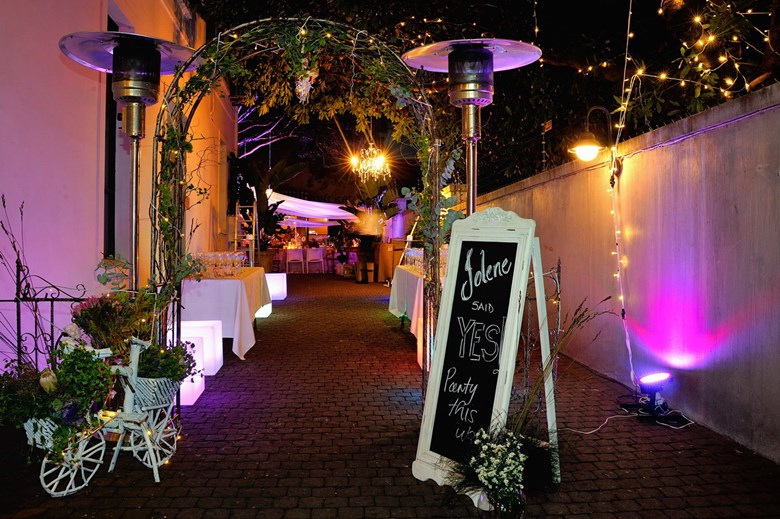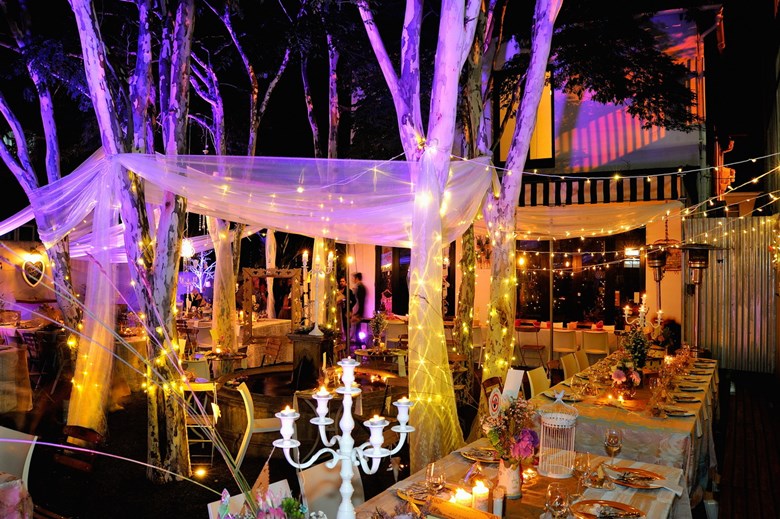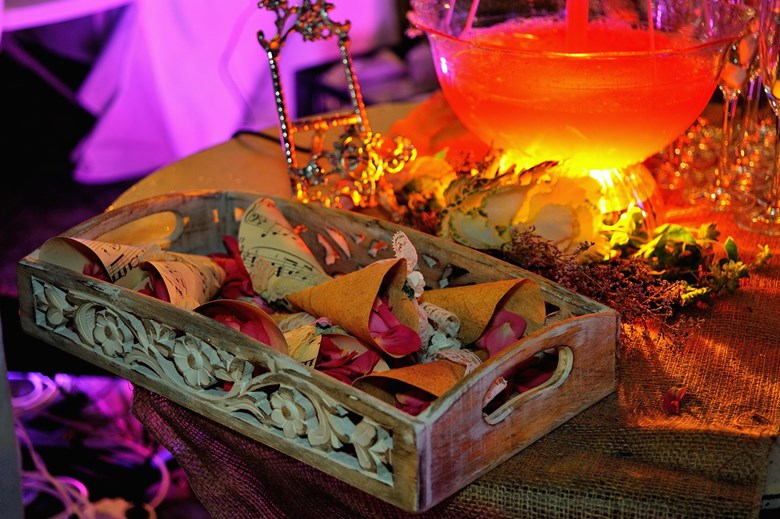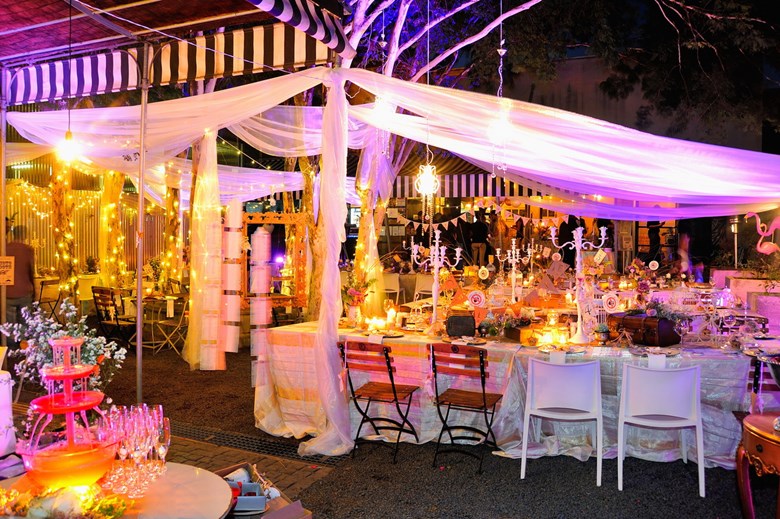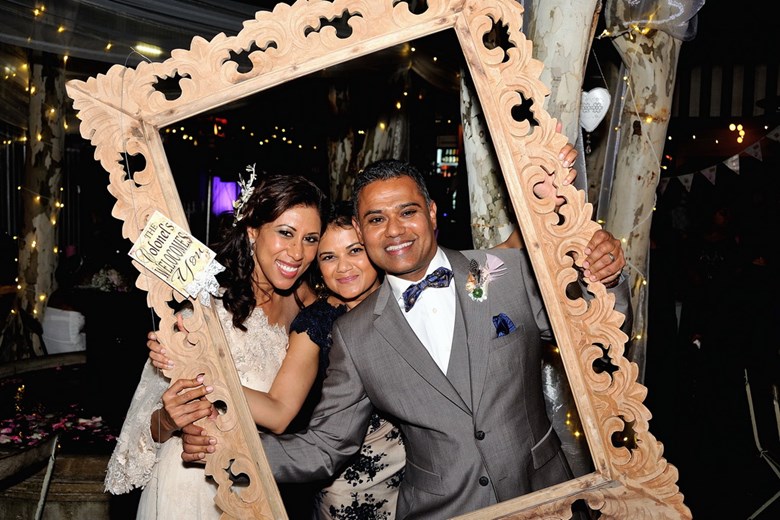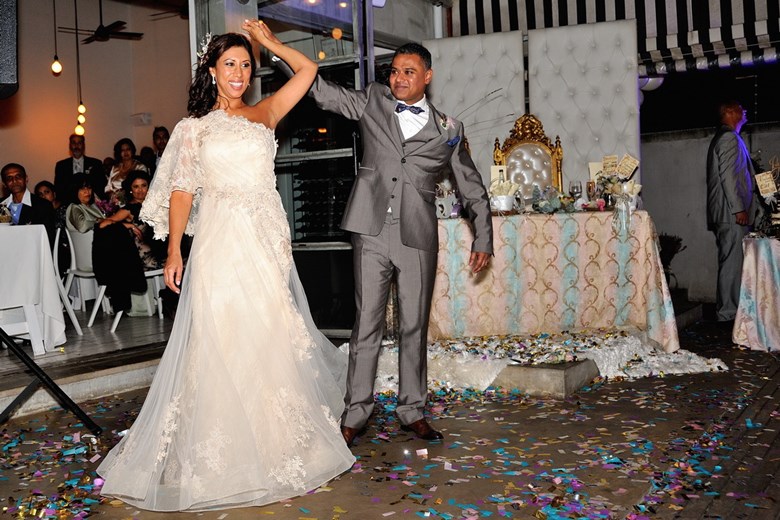 Credit: