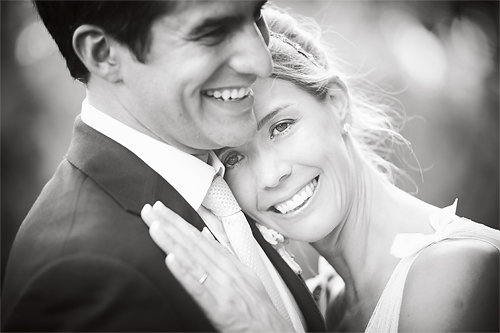 About the Bride
Age 36. South African-Canadian. Was formerly Director and Head of Africa of the World Economic Forum responsible for bringing African political and business leaders together every year in Davos. At the time of the wedding was pursuing my Masters at the Kennedy School of Government in Boston, MA. Now both relocated to London where Katherine is working in finance and Arturo in academics/consulting.
About the Groom
Arturo Franco born in Mexico also a Harvard trained economist. Deputy head of Latin America for the World Economic Forum and this past year was a Fellow at the Center for International Development at Harvard and political analyst on the Mexico elections.
How did you meet?
We met in Geneva. We worked in the same regional team at the World Economic Forum for several years but did not know each other. Then we met at a friends Christmas party and that was it – we were together every since that conversation.
How long were you together before the wedding proposal?
Knew each other for 2 years. Got engaged about a year after starting to date and had another year + long engagement.
About the Proposal
We were having a wonderful weekend together at our home in Geneva. We had both been traveling a lot so were enjoying time together. It was a Saturday morning and we looked at each other and just decided there and then that we wanted to get married. It was a mutual awareness and happiness. He did get down on his knee and ask me properly.
How far in advance did you choose to have your wedding after the proposal? And, why?
About a year a a few months later. We were moving from Geneva to Boston for Harvard and we both had families we needed to unite that were spread around the world. The wedding needed a lot of planning and we had to give friends and family ample time to book their travel.
How did you go about the wedding planning process? Did you do it yourself? How long was the planning process? How did you find it?
We chose a fantastic wedding planner named Wedding Concepts (Christina & Hannes). Their firm came with strong recommendations from my Cape Town friends and based on the examples of the stunning weddings they had organized before – they looked like the best choice to help us. The planning process took about a year done almost entirely over Skype.
Did you have a hen party / kitchen tea / stag night / bachelor / bachelorette party? If so, what did you do and what did you enjoy most about it?
Because of our international backgrounds and family-friends spread out globally – we had a few parties to celebrate with friends and family in different places around the world over the course of the year starting with a Mexican fiesta in our flat in Geneva.
Wedding Details
It was an absolutely magical day and I wouldn't change anything other than to make it last longer.
There is an African proverb that says "It takes a village to raise a child". In the instance of Arturo and Katherine it took a global village to eventually unite the boy from Mexico and girl from South Africa together in Geneva Switzerland where Katherine was the Head of Africa and Arturo Deputy Head of Latin America for the World Economic Forum. In between looking after their respective world leaders at Davos, they fell in love. A few months later Katherine was accepted to Harvard to pursue her Master Degree and she and Arturo, also a Harvard graduate, decided to move together to Boston for the year with the wedding and honeymoon a wonderful celebration in the middle.
The wedding was held over three days in the stunning winelands just outside of Cape Town, South Africa. It truly was a global village with more than 30 nationalities represented amongst the 120 guests! We wanted to make the whole experience a celebration of South Africa's natural beauty – so everything from the food to flowers was from the Franchhoek Valley. Katherine wore a custom made Vera Wang dress with beautiful silk Louboutin heels and the bridemaids were in silverleaf green. The groomsmen in dark navy with light lavender ties.
One of the most special moments was when Arturo surprised everyone and sang "I've got an angel" with the jazz band during pre dinner drinks. There was a not a dry eye in the house. A unique element was serving the wedding cake before dinner at sunset using Katherine's grandfather's ceremonial sword. After a wonderful dinner, with speeches intermingled throughout, the party really got going with a specialized tequila bar with tequila that had been brought from Mexico.
The couple then went on to a month long honeymoon starting with an African leg snorkeling in Lake Malawi followed by a Latin leg sunbathing in the Caribbean ocean in Colombia in South America.
For more details from Wedding Concepts, you can read the write up by clicking here.
Tips and / or advice for future bridal couples?
Enjoy the process together – it is about the journey – not just the destination. It is not just about the bride but a celebration of partnership. Try to be very "present" in the days leading up to the wedding and especially on the day and don't get caught up sweating the small things (or things that are different to what you planned". Just enjoy the celebration with friends and family and your partner.
What was the most memorable part of your wedding day?
Walking up the garden aisle in the most majestic setting and seeing all the smiling faces of friends and family and placing my hand in Arturo's when I reached the end. Secondly, when he surprised me by singing that most beautiful (and sexy) jazz song with a quartet at the drinks reception.
Did you go on honeymoon? If so, where? And, why there?
We spent two weeks on Lake Malawi – one of the most pristine places in Africa at a wonderful eco lodge run by Wilderness Safaris. Then flew half way around the world for our "Latin" leg to Columbia where we stayed at a few great lodges in the Caribbean.
Here are the two of my favourites: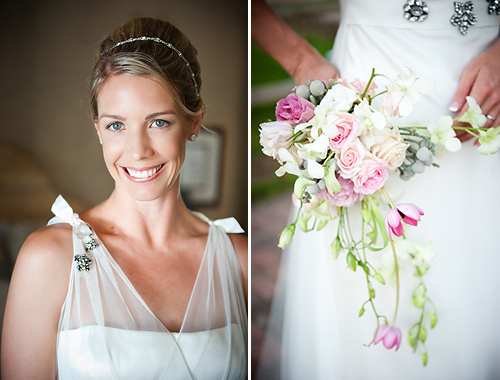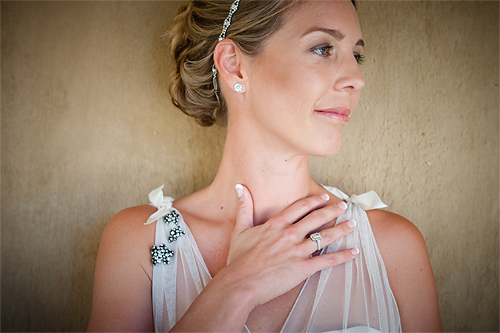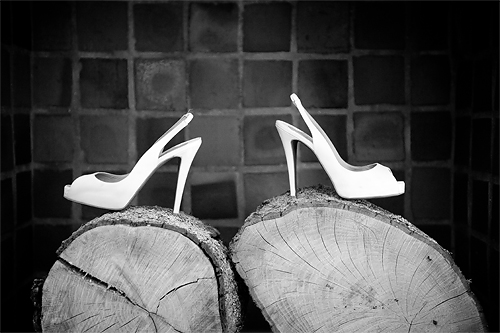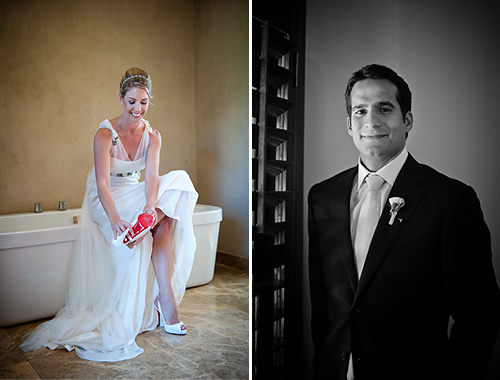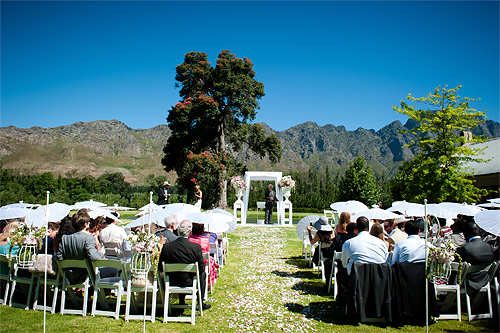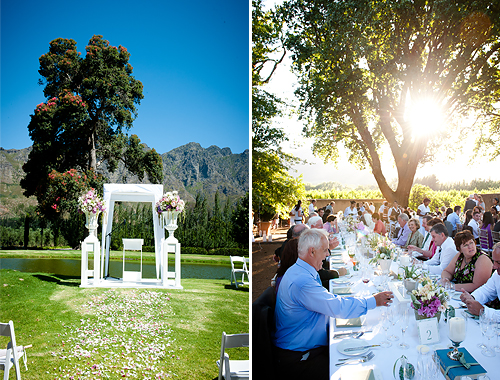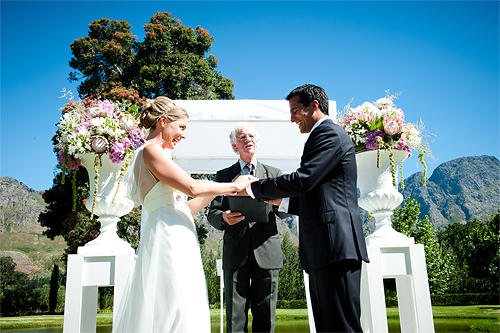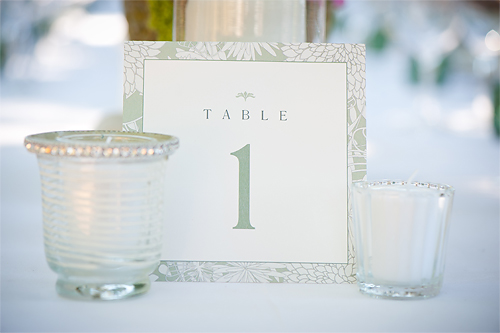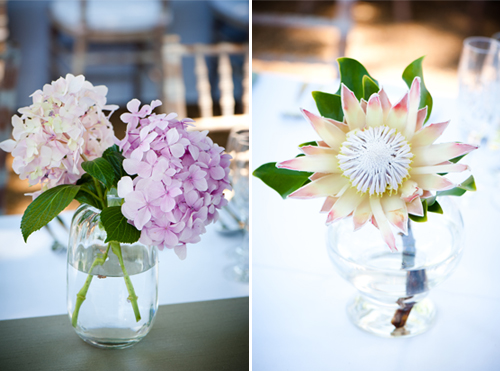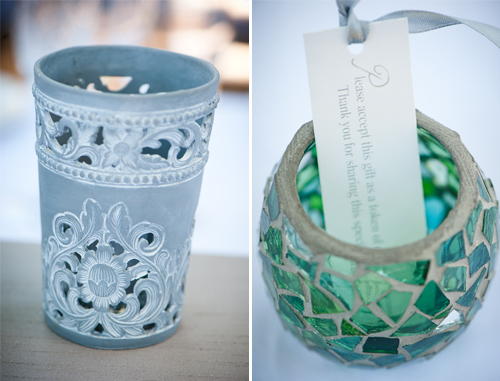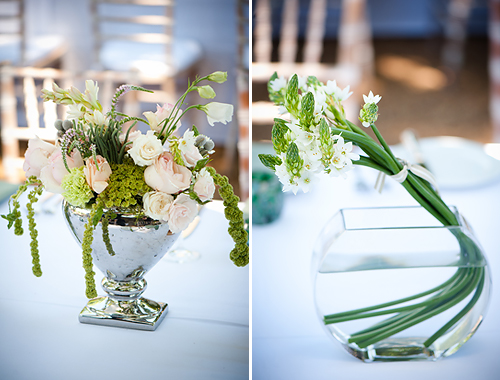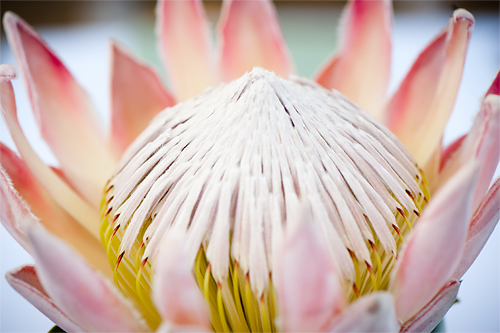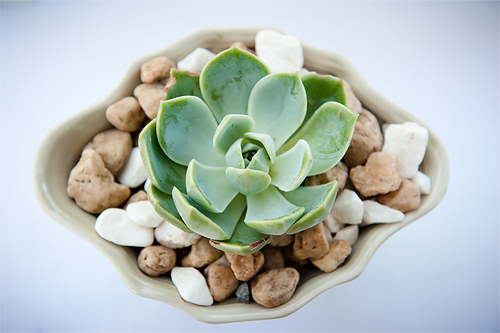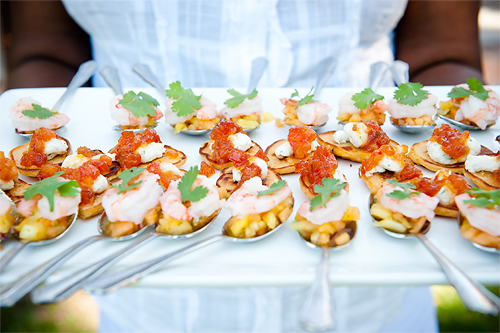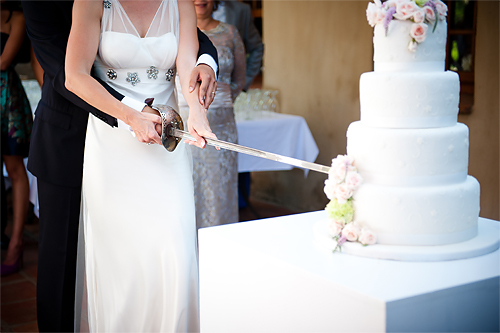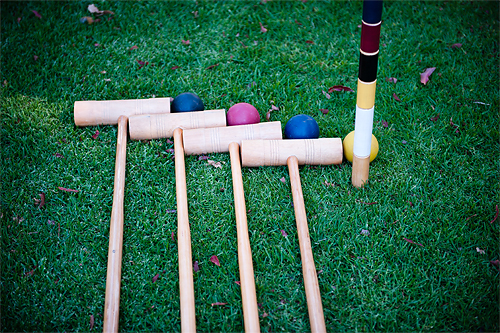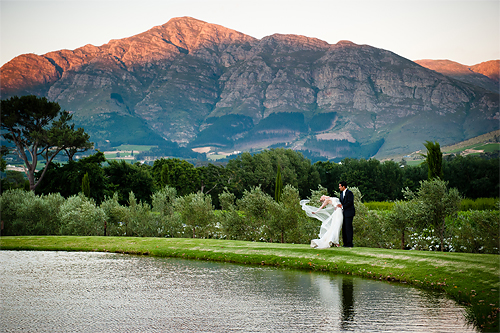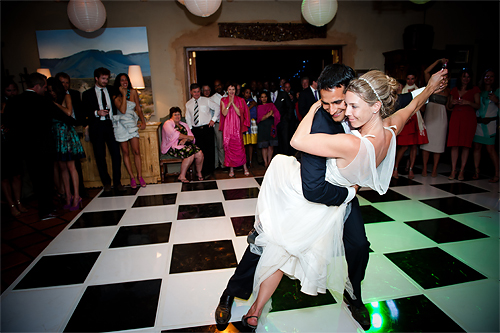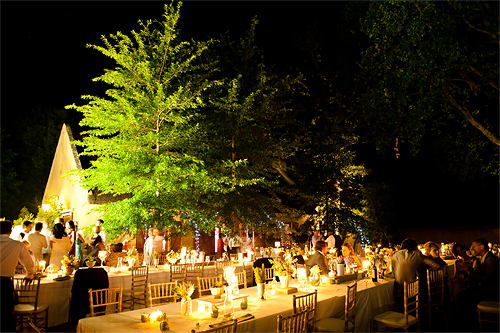 Wedding Details
Wedding co-ordination and design: Wedding Concepts
Wedding Venue: La Petite Dauphine, Franschhoek
Photographer: Lauren Kriedemann
Category: Cape Town Weddings