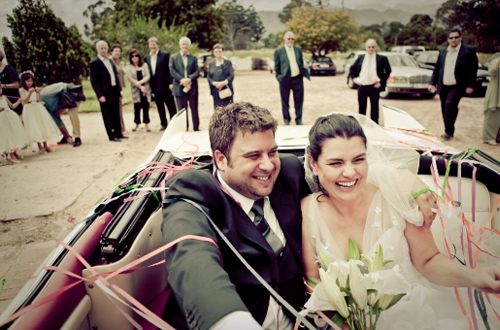 Wedding Coordination and design by Wedding Concepts
Leverne and Louis have many interesting stories they'll tell you… Ones of how they'd met, of how it was almost a love that wasn't meant to be, of how they'd overcome the obstacles that time and distance put in their way.
They are winners in the truest sense of the word because they fought for what they believed in. They're also winners because they decided to break the mould of what a wedding should be and what it should look like. Asked Leverne in all earnest one day: "Why should our wedding not reflect exactly who we are?  Why should we not play out our fantasies the way we did when we were kids?  Why should we even attempt to conform?"  The answer was simple – you shouldn't.
Having signed off on a journey of adventurous design and experimental application, Wedding Concepts started shaping a celebration that would be as out of the box as its guests.  In this Mad Hatter's treasure chest there were striking, simple blooms in all the colours of the rainbow to warm an otherwise rather industrial reception space; playful props to elicit a sense of humour; fancy dress costumes to add a healthy dose of drama; streamers and balloons and even a cheeky vintage Cadillac.  The music was live – and indeed lively – the food, as honest and real as the couple's intention to spoil their favourite people in the world.
What started off as lazy lunch followed by high tea and a dessert table to die for, ended as a late night boogie marathon on the Technicolor dance floor.  Tired, but no less awe-inspired, guests started making their way to the luxurious villa next door where festivities kept the energy flowing until dawn.
View the gorgeous gallery below:
[flgallery id=43 /]
Leverne is a make-up artist on Celebration.co.za. View her page here.