Lezanne & Gideon { Tie The Knot }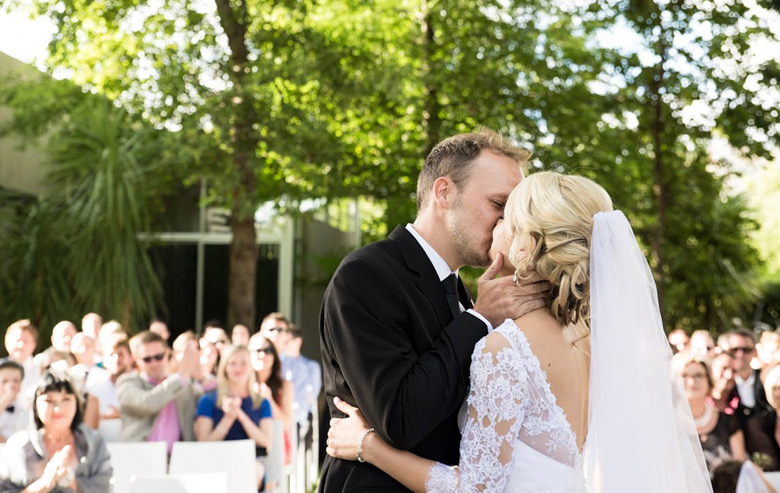 Date and Time:1 March 2014 at 16:00pm
Wedding Location: The Conservatory
A little info about the bride:

Age: 31
From: Cape Town
Work: Non-practising attorney
Why marriage:  Want to spend the rest of my life with the love of my life and best friend.
A little info about the groom:
Age: 34
From: Cape Town
Work: CA working in Management Consulting in the financial services industry (musician at heart!)
Why marriage: I want to marry Lezanne because she is my other half, my soul mate and best friend. Going through life without her would feel like a life half lived
How did you meet?
We met through a mutual friend at a dinner shortly after Lezanne returned from working abroad back in 2006. There was an immediate and undeniable connection and we couldn't keep our eyes off each other. Little did we know this was to be the start of a lifelong journey together.
How long were you together before the wedding proposal?
7 Years
Tell us about the proposal (where, when, how...all the details)
Gideon popped the big question (after planning everything in secret) in a way that symbolised an exciting new chapter in their life together: The evening before moving into their new house Gideon drove Lezanne over to the house after work (wearing jeans and a hooded top) on the pretence of showing her what the house looked like after being painted and cleaned. On arrival he asked Lezanne to wait in the car, while he went into the house. A few moments later he came out all dressed up with a suit jacket and collar shirt, holding a bunch of Lezanne's favourite roses – "7 roses – 1 for each amazing year spent with you", he said.
Gideon led Lezanne into the house and into the living room. What a sight, the room was strewn with rose petals and candles, table in the middle with candles, roses, chocolates, Lezanne's favourite champagne on ice, and Lezanne's favourite music playing softly in the background.
Not quite sure what to make of all this, Lezanne turned around in surprise and found Gideon on his knees with a ring box in his hands, looking into her eyes. He opened the box revealing the most beautiful diamond ring (in a stunning and unique platinum setting which he designed himself!). The answer was YES and huge excitement and celebrations commenced! Gideon also gave Lezanne a book he had written titled "101 reasons why I love Lezanne", filled with 101 unique and special declarations of love. The fact that we got engaged in the house we were going to start our lives together also made it that much more special. Now the house is filled with love and happy memories. Only the beginning!
How far in advance did you choose to have your wedding after the proposal? And, why?
Gideon popped the question on 22 August 2013 and their wedding day was on 1 March 2014, which gave them just about 5/6 months to plan.
How did you go about the wedding planning process? Did you do it yourself? How long was the planning process? How did you find it?
Lezanne quickly realized that she would need expert help and guidance to plan her dream wedding given the time frame and budget we had, so we started researching and interviewing a number of wedding planners. Michelle Bothma from Avant Garde Weddings & Events was miles ahead of the others in terms of her fresh professional approach – she had great ideas, strong experience (having previously planned a wedding out our unique venue), was filled with youthful enthusiasm and commitment, and promised to work with our budget (which was key as we are funding most of the wedding ourselves).
Michelle truly gave us the peace of mind that we needed and everything went absolutely perfect and so smoothly on the day, all because of her excellent planning and hands-on approach. She always went above and beyond and was always available (day or night!).
Did you have a hen party / kitchen tea / stag night / bachelor / bachelorette party? If so, what did you do and what did you enjoy most about it?
Lezanne had an incredibly special surprise real life Alice in Wonderland Mad Hatter's Tea Party at Tea Under the Trees in Paarl, organised by her incredible sister and Maid of Honour! She not only attended the Tea Party, but attended as Alice herself! Her outfit was sourced from various places and she looked exactly like Alice. This was followed by an incredibly eventful bachelorette party the evening, filled with loads more surprises and fun outfits!
Gideon's brother and groomsman organised an incredibly fun boys day and night out for his bachelor party, also filled with some very interesting and fun outfits and events!
Wedding Details
Venue: Lezanne always dreamed about getting married in Franschhoek, so when we heard about this venue from a friend, we decided to go and check it out. The moment we arrived on this intimate private vineyard and saw the venue with all of its natural light and glass reflecting the mountains and the greenery of the garden and surrounding trees, we immediately fell in love with it! We just knew we had found our dream venue!
Photographer: Shortly after our engagement, Lezanne attended a wedding expo with her mother and aunt and she started gathering business cards of different photographers whose styles she liked, as well as entering their engagement shoot competitions at their stalls. Afterwards, Lezanne started contacting photographers to obtain quotes and Lizé Strauss van Wyk from Love of Light Photography responded and mentioned that Lezanne actually won an engagement shoot! We then met with Lizé (and our incredible wedding planner & coordinator, Michelle Bothma – owner of Avant Garde Weddings & Events) and decided that we wanted to proceed with the engagement shoot, to get to know Lizé. We had so much fun on the day of our engagement shoot and just clicked and loved her style. Both Lizé and her partner, Carien Johanni Hove, were incredibly professional throughout this entire process and an absolute pleasure to work with. They understood our vision and the result was even more beautiful than we could have dreamt! Two truly extremely talented photographers!
Dress: It was a very exciting time, as Lezanne had no idea what style she liked and therefore had made appointments at various bridal boutiques with her mother, aunts and maid of honor accompanying her. When Lezanne met with Robyn Roberts, she immediately felt at ease and knew that she was with someone she could trust. The very first dress Robyn put Lezanne in was love at first sight! The incredible abundance of Chantilly lace, the long lace arms, sweetheart neckline, low-cut back and Swarovski crystals, was absolutely breathtaking and Lezanne's dream wedding dress!!
Ideas: Wedding blogs and websites, such as The Little Pink Book and The Pretty Blog; also loads of bridal magazines (local and foreign) and my mother, maid of honor, bridesmaids, friends and incredible wedding planner & coordinator!
Theme: Timeless yet modern and romantic with touches of blush pinks. Lezanne is very romantic and elegant and wanted our wedding to be a reflection of her style.
How does your wedding reflect your personalities: The theme was elegant, simplistic, romantic yet modern, which reflected Lezanne's personality and style. We incorporated Gideon's musical talent and our love for music, by choosing unique songs for when the bridal party and the bride walked down the aisle. As mentioned, we chose Gideon's personally written and professionally recorded song for Lezanne as the opening dance, and we also gave every guest a gift cd, with all of our favorite songs over the last 7 years, 7 months and 7 days we have been together! Family is also extremely important to both of us and we incorporated all of our nieces and nephews in the bridal party, as well as our brothers and sisters. Lezanne's father passed away when she was only a year old, so she had included her mother and second mother (lady who helped raise them) in her bridal party. They walked down the aisle, side by side - two very proud mothers. This was shortly followed by Lezanne being walked down the aisle by her brother, which was incredibly special, as this allowed her mother to also have the experience of seeing her daughter be walked down the aisle, as would have been the case should her father have been alive. It was also incredibly special to have been married by the "dominee" who not only baptized Lezanne, but also conducted the funeral of her father and her grandmother. It truly meant so much to us.
Tips and / or advice for future bridal couples?
What every Bride should know: Prepare yourself for the fact that guests will cancel last minute and there is absolutely nothing you can do about it! Try and make peace with it and let go of any resentment, as they will be the one's missing out on your AMAZING day and not you.
What every Groom should know: Your fiancé / bride will be going through an incredibly stressful time, as she is trying to organize and choose items for the BIGGEST day of her and your lives! It really is a lot of pressure to try and get it "right". Just be there for her and do not judge or criticize as she is doing the best she can. Instead, ask how you can help and if you can accompany her to any of the site and/or suppliers meetings. When asked for your opinion on matters, please give your honest opinion and do not say "whatever she likes/want"…we need your input and support.
What were the most memorable parts of your wedding day?
Walking down the aisle and into the arms of the man of my dreams, for sure.
Gideon's incredibly beautiful speech and ode to Lezanne, quoting from a book he wrote for her when they got an engaged: "101 Reasons Why I Love Lezanne".
Getting married in the beautiful garden of the villa next to the venue. The fact that our first dance was to a song which Gideon especially wrote and recorded for Lezanne.
Sharing the day and night with our closest friends and family, which made it lovely and intimate.
The fact that Lezanne's brother, sister-in law and niece flew all the way from Turkey to attend the wedding, as well as other guests all the way from the Channel Islands and Johannesburg.
The Whisky & Cigar Station. The Frozen Delight Ice Cream Station.
The fact that we danced the night away!
Did you go on honeymoon? If so, where? And, why there?
Gideon planned the entire 3 week honeymoon in secret and only told Lezanne what she needed to pack! We went to the breathtaking and incredibly beautiful & special island of Reethi Beach Resort in the Maldives (we even flew from the main island of Male to Reethi by seaplane!!), followed by an incredible Yoga Retreat on a tea plantation in beautiful Sri Lanka, followed by city & desert fun in Dubai!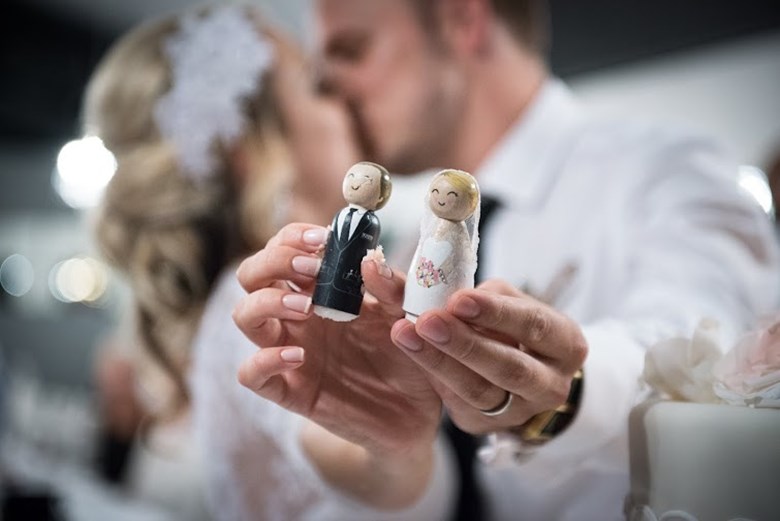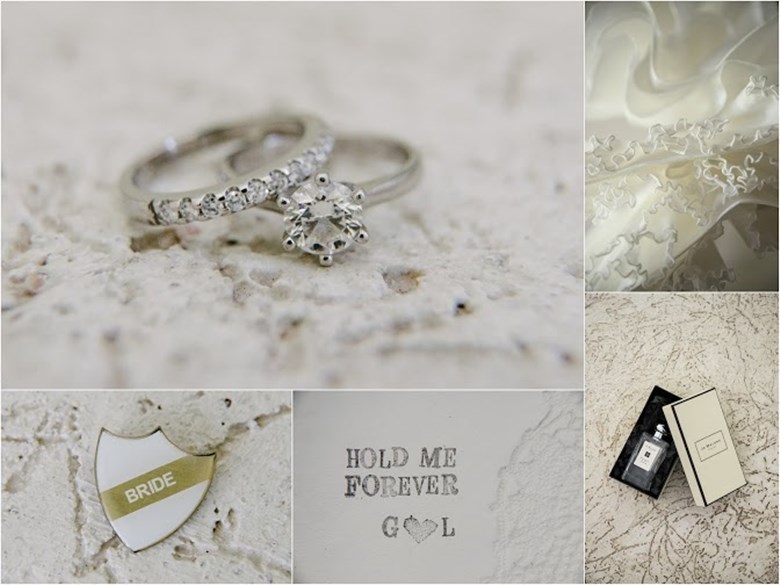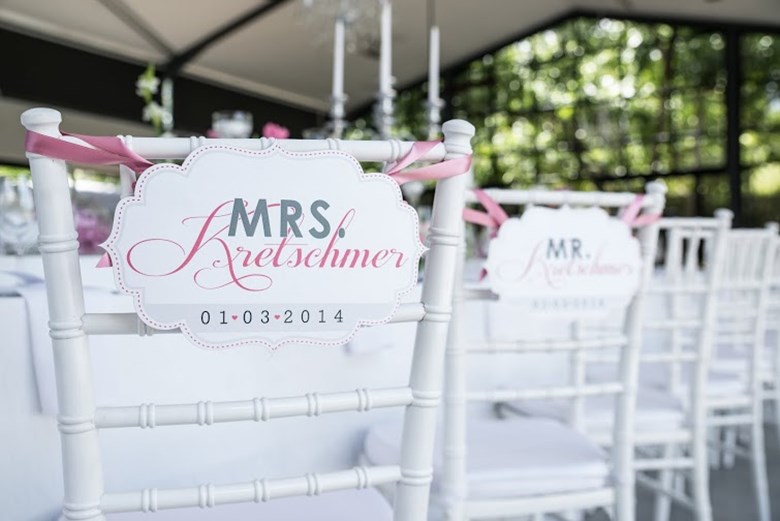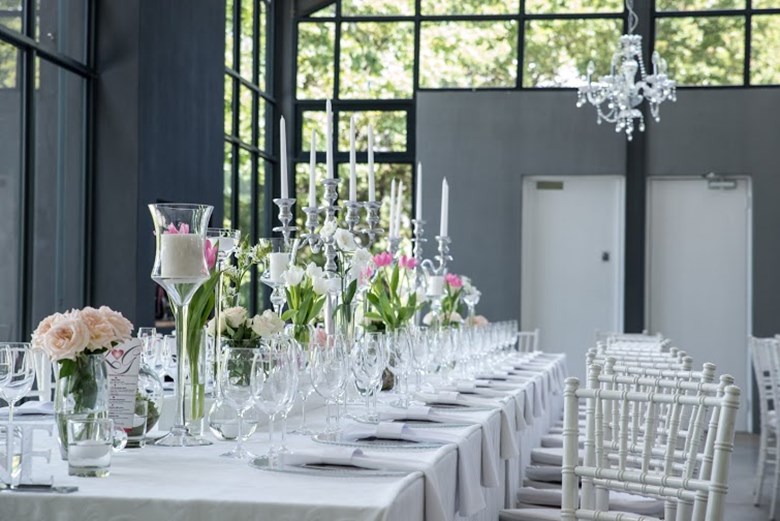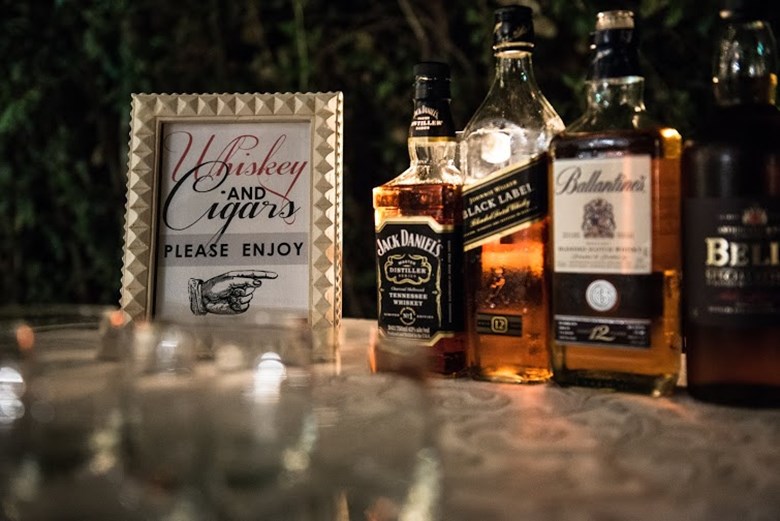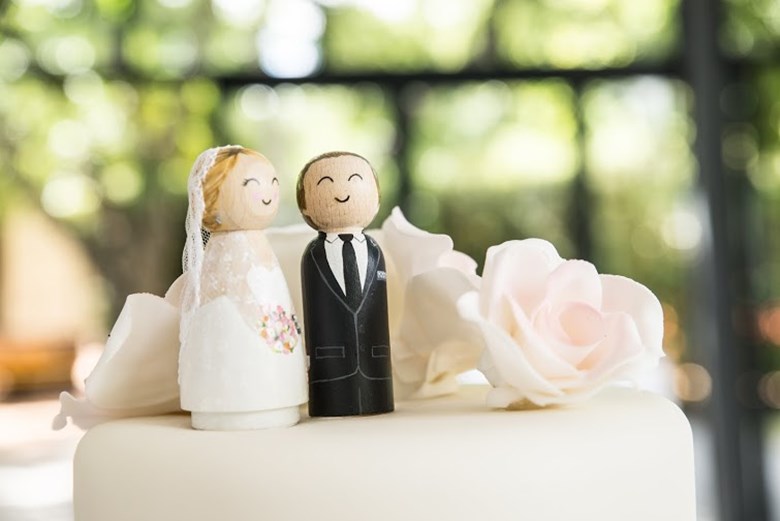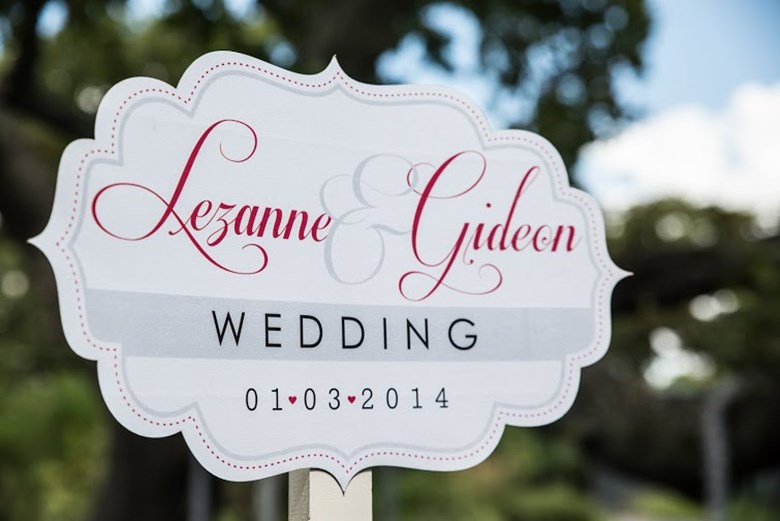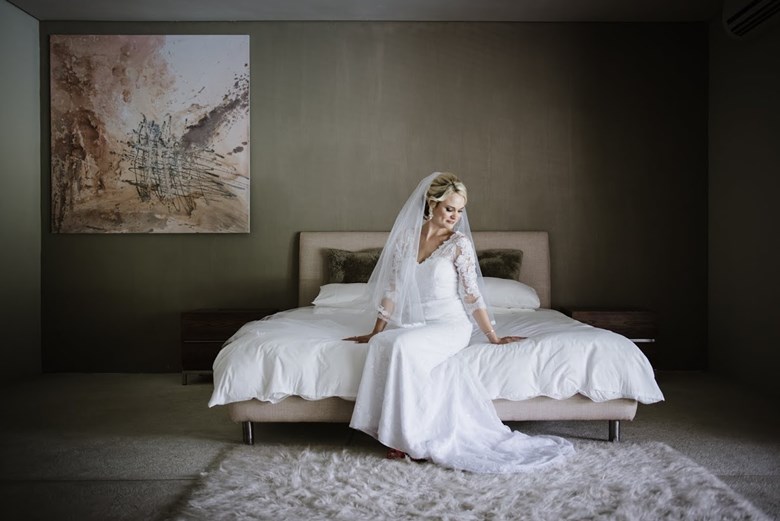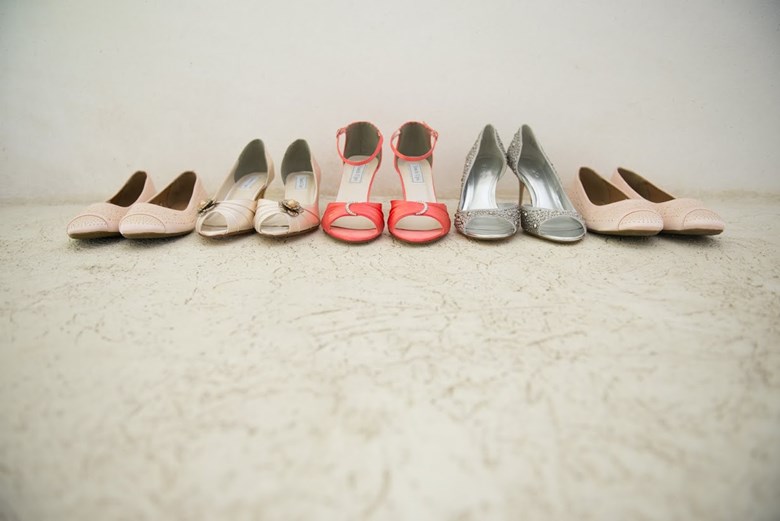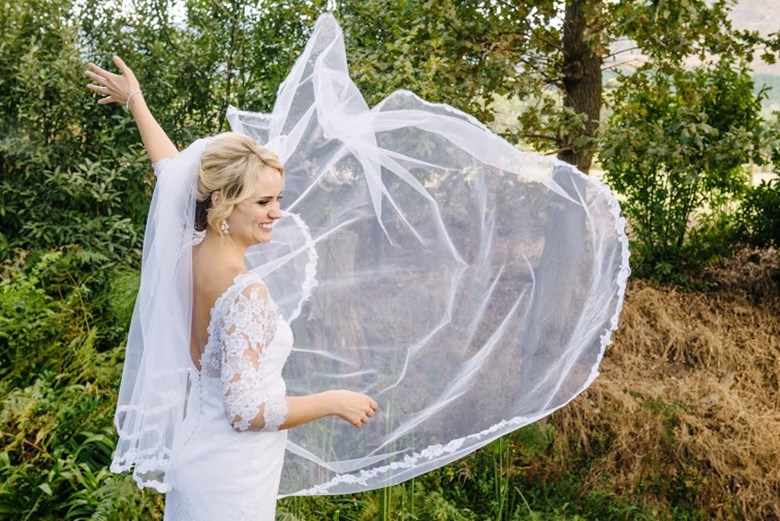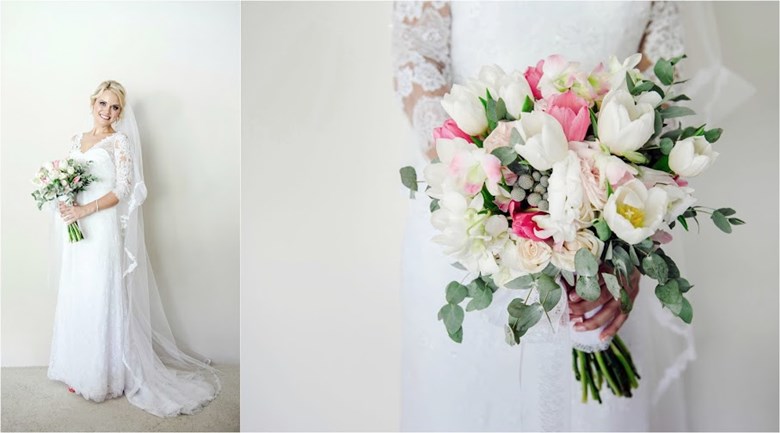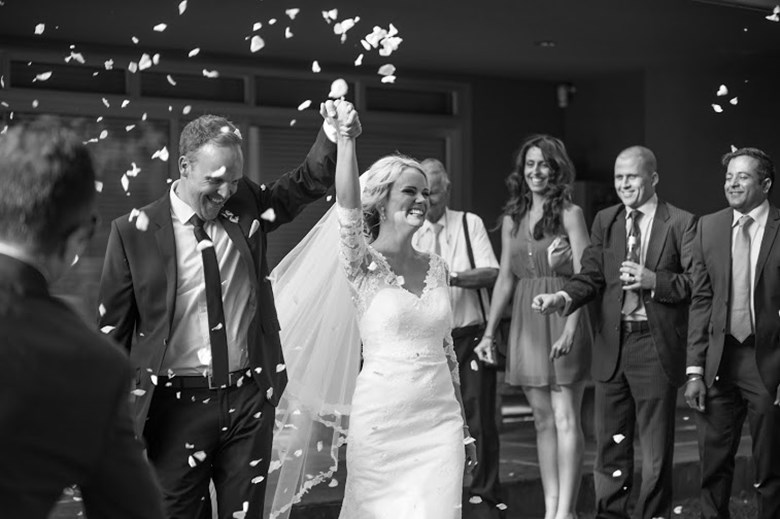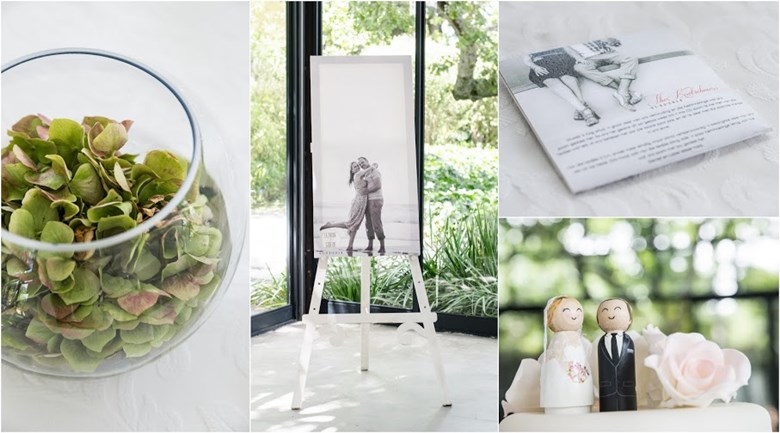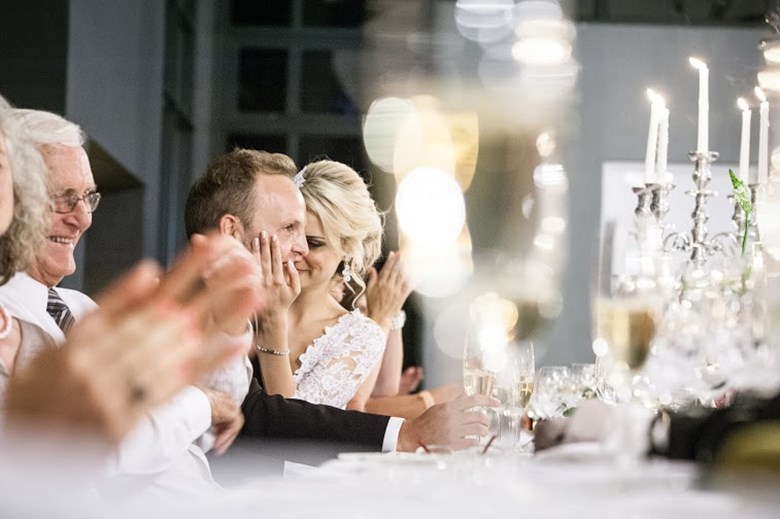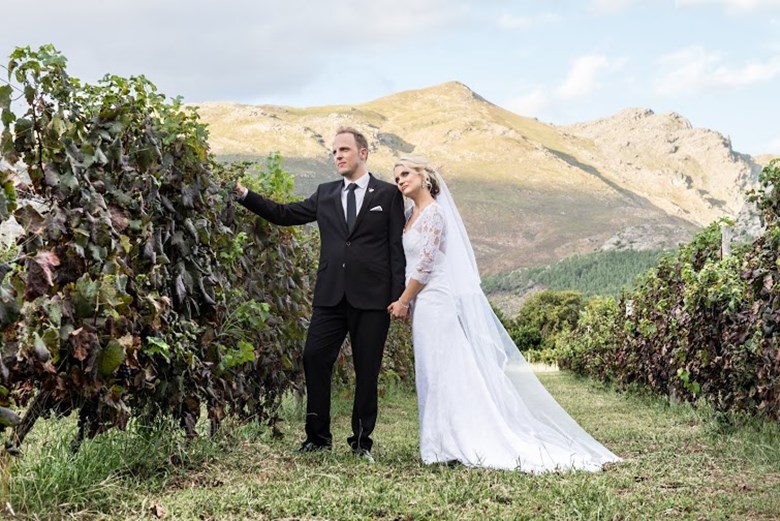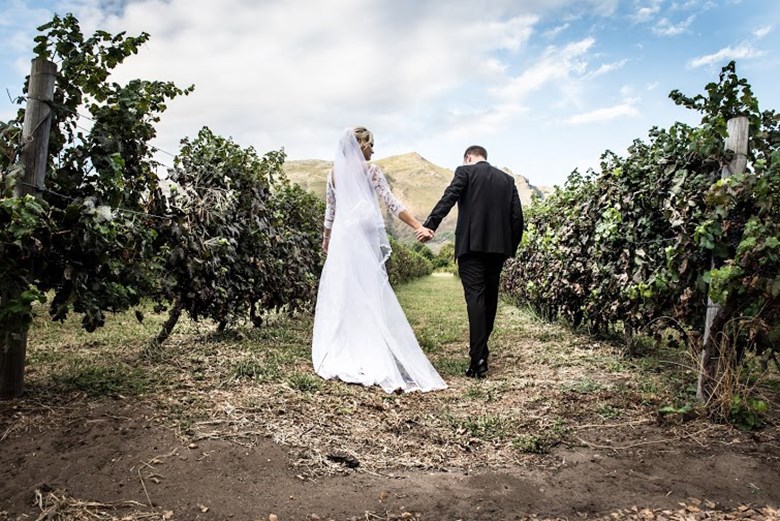 Credit: