Lindrie & Billy: Wedding in 90 Days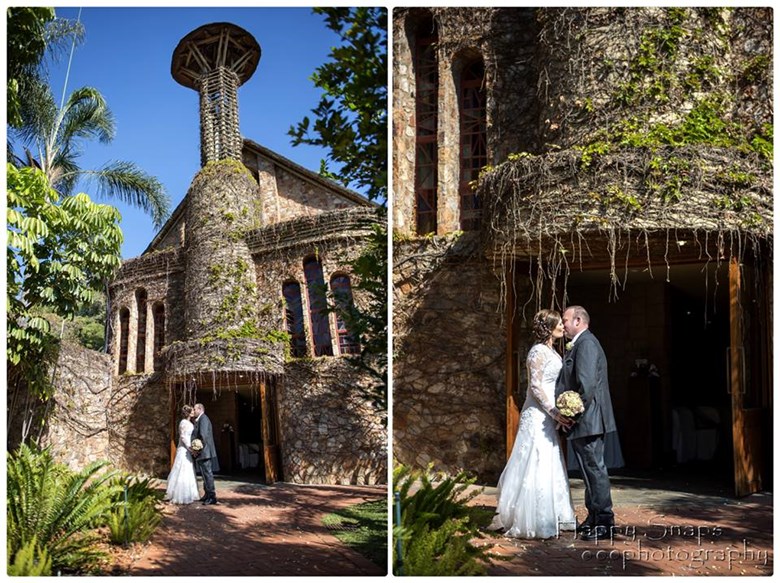 Date and Time: 21 Junie 2014 at 11:00am
Wedding Location: Safari Gardens
About the bride
When I turned 34 on the 14th of April in 2014…. I guess I should have known that there is something special about this year. We live in Pretoria east. I work as a Training and Support consultant for Software Development Company. I prayed and trusted God for a very long time for the right person to come along. Keep your trust in Him; He is seldom early, but never late.
About the groom
Billy is 41, also lives in Pretoria East and works as an IT Consultant. He reckon he always knew he would get married one day, just didn't know when. He also trusted the Lord for the right person at the right time. The ''right'' person at the wrong time…. is the wrong person. He knew from the first time we met again, that we would get married.
How did you meet?
We met in London via a mutual friend.
How long were you together before the wedding proposal?
1 year
Tell us about the proposal (where, when, how…all the details)
We got engaged at Safari Gardens one morning during breakfast ….so the wedding venue was a ''no brainer''. Billy picked up the rings from the designer without my knowledge….I was very surprised and excited…all at the same time. It was the best breakfast EVER!!!! (wink-wink)
How far in advance did you choose to have your wedding after the proposal? And, why?
We got married just under 4 months of our engagement. Our initial plan was to get married in Mauritius, but after his vehicle got stolen with all his personal documents we couldn't hand in the compulsory forms to enable us get married abroad. We decided to have a morning wedding in SA and just go on honeymoon to Mauritius. Our wedding was planned in 90 days. To ''switch'' one's mind from a summer to winter wedding, was a challenge, but all worked out well in the end.
How did you go about the wedding planning process? Did you do it yourself? How long was the planning process? How did you find it?
Everything was done in 90 days, we did the planning ourselves, but had a wedding co-ordinator to assist. We decided on Safari because we got engaged there and it was the perfect setting for a peaceful morning wedding.
Did you have a hen party / kitchen tea / stag night / bachelor / bachelorette party? If so, what did you do and what did you enjoy most about it?
All the men went to a restaurant the night before our wedding and the ladies stayed in the lodge. We arranged snacks etc. Everybody got to know each other better and the whole night contributed to the excitement and build-up of the wedding the next day.
Wedding Details (the whole story…from start to finish)
My mother and mother-in-law were both with me on the wedding morning, whilst I was busy getting ready. That was a special occasion on its own.
Guests arrived at the Chapel around 10:00am. They each received a humorous program to set the tone for our wedding. Instead of a guest book, we decided on a canvas. We had a canvas with our picture in the foyer where they could write a message while they wait. We kept the canvas afterwards to use as wall art for home.
The definition of ''confetti'' was printed on each confetti cup. We wanted them to know why people use confetti at weddings and to ensure that they bestow the couple with the same motive in mind.
We printed a book. ''Date night ideas & Advice for a married life''. One side was for the bride and the other side for the groom. The ladies wrote their thoughts and advice in the book for the bride and the men for the groom. That was a brilliant idea to keep our guests occupied while we were taking photos.
As soon as we arrived, the food was served and the speeches followed straight after that. We also arranged with the DJ and MC to ''open'' the microphone after the speeches to any guest who would like to add anything or just say something from their heart if they felt like it.
We also arranged a photo booth, which was more fun than expected.
Tips and / or advice for future bridal couples?
DO decide what is important to you and your groom and stick to that.
DO relax….be mindful….and enjoy every moment.
A very good friend gave me advice for our wedding which I can highly recommend it. ''Ensure that you have loved ones with you while you are getting ready, it is precious moments and you would want to make sure that you share it with people you love. When you walk down that isle, keep your eyes on your husband to be….the look in his eyes will be engraved in your heart for eternity. After the ceremony, take a moment just the two of you to embrace and enjoy the moment. Don't limit time that you spend on speeches. That is the one day where your loved ones can shower you with blessings using their words directly from their hearts.''
DO invite people that made a difference in your life.
Be flexible…..if something goes wrong….embrace it and let it form part of your story about planning your day. (there is no such thing as a ''perfect day'' by the way)
What was the most memorable part of your wedding day?
Everything….from beginning to end. It was beautiful to see the planning and decision making from the past few months coming together to form the perfect day. It was even more special to have our close friends who has been part of our lives with us there to embrace our new season.
Did you go on honeymoon? If so, where? And, why there?
Mauritius. We both absolutely love traveling and Mauritius was a destination we both haven't been to, but always wanted to go.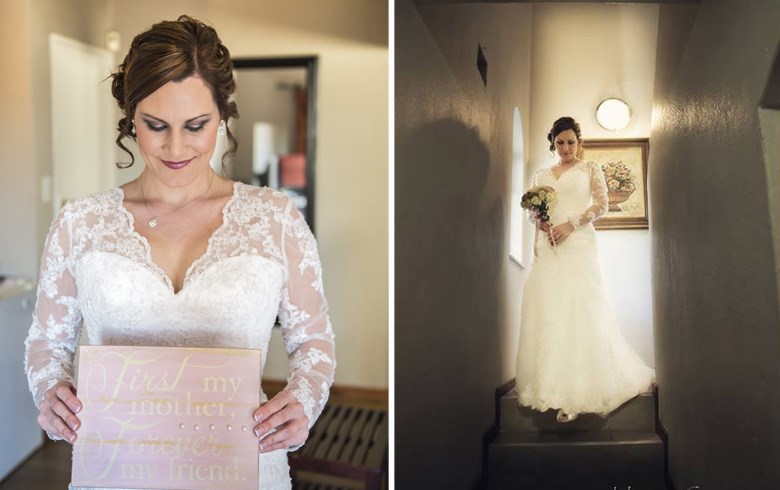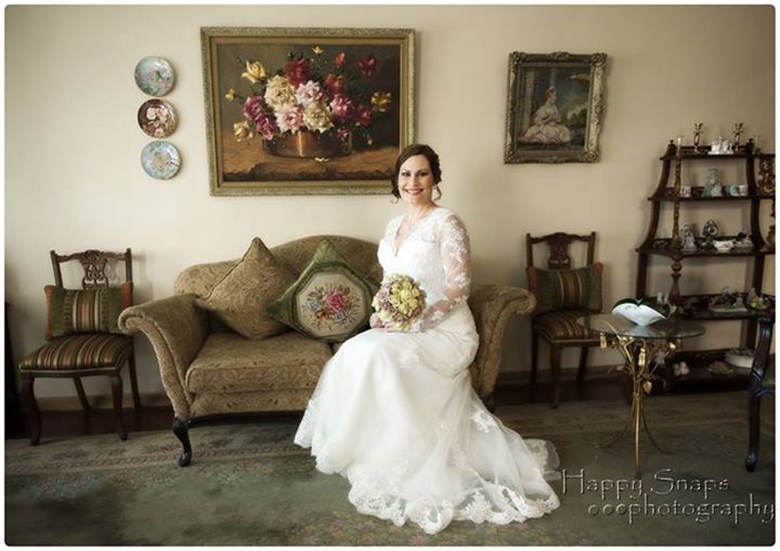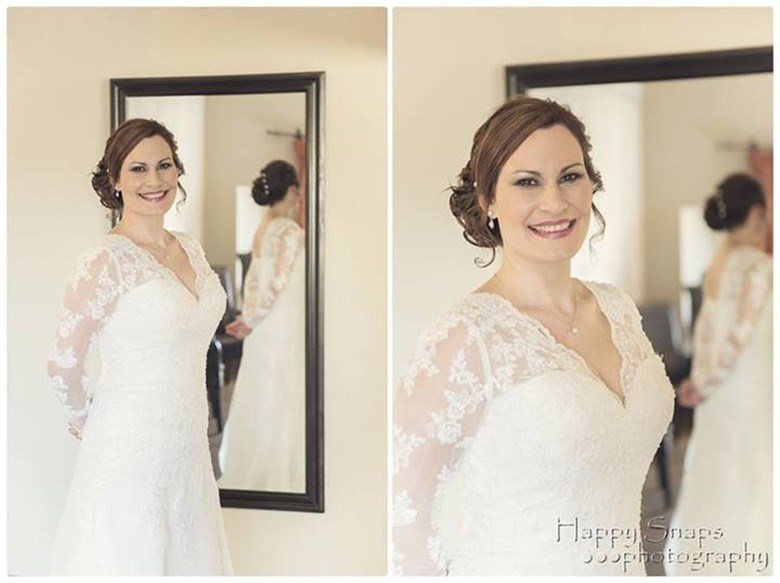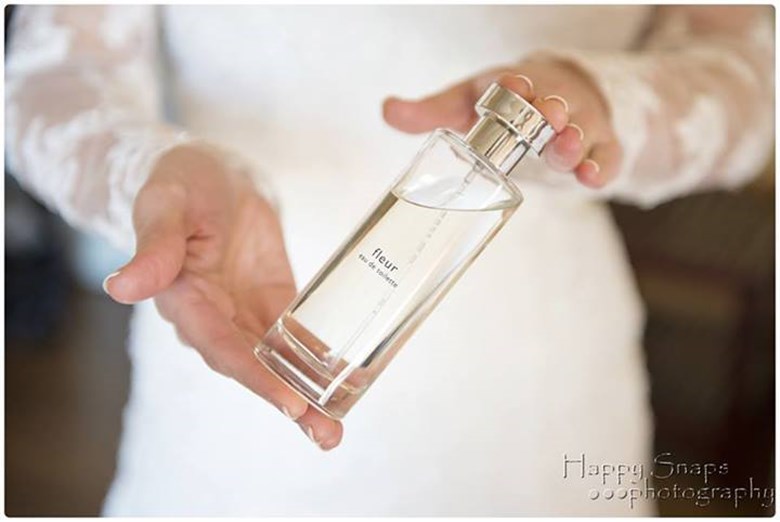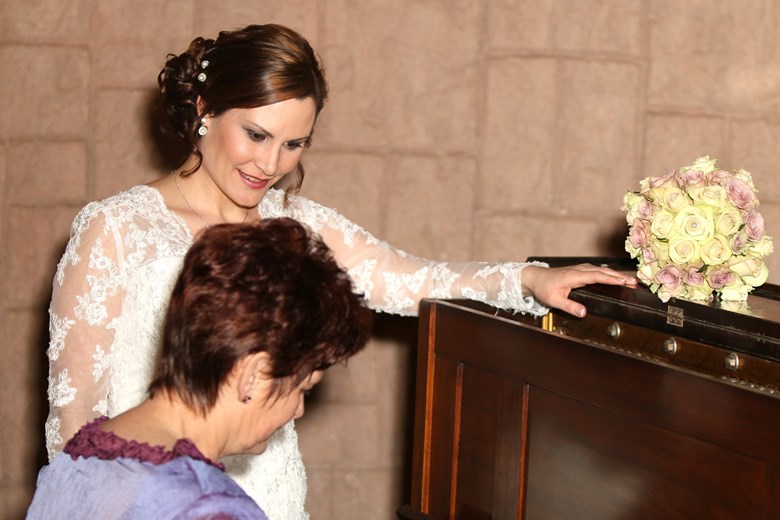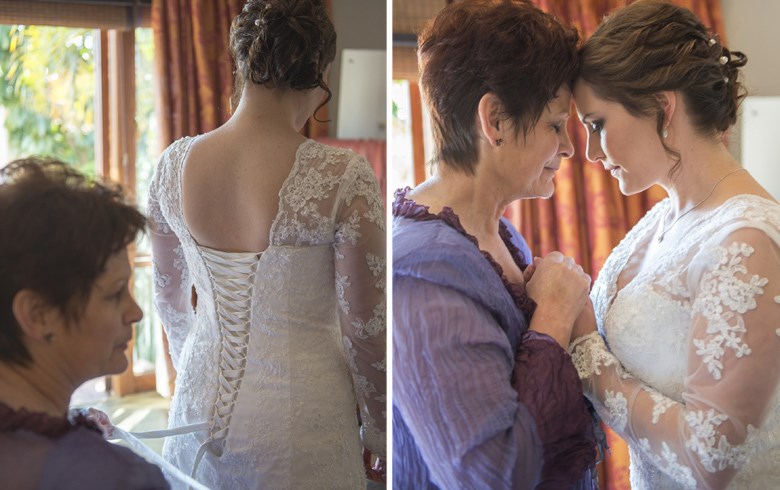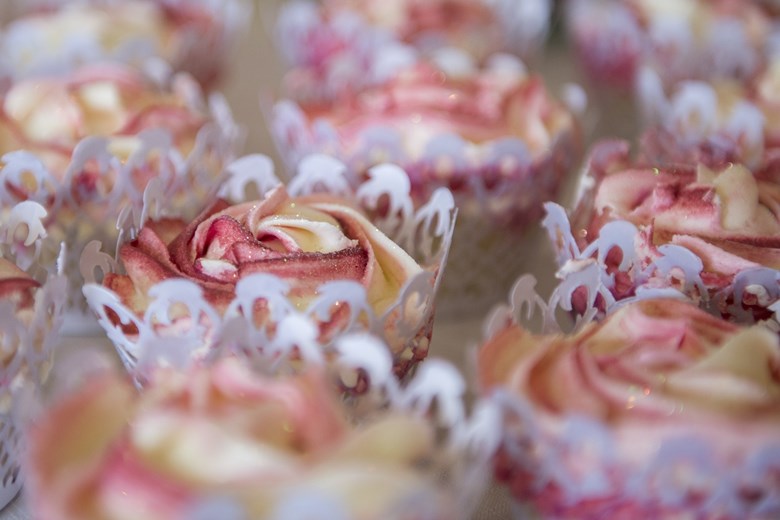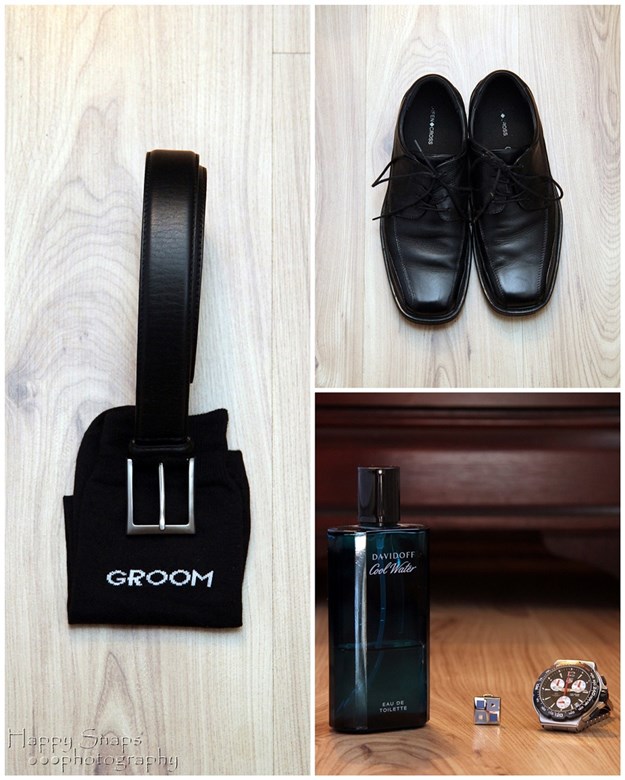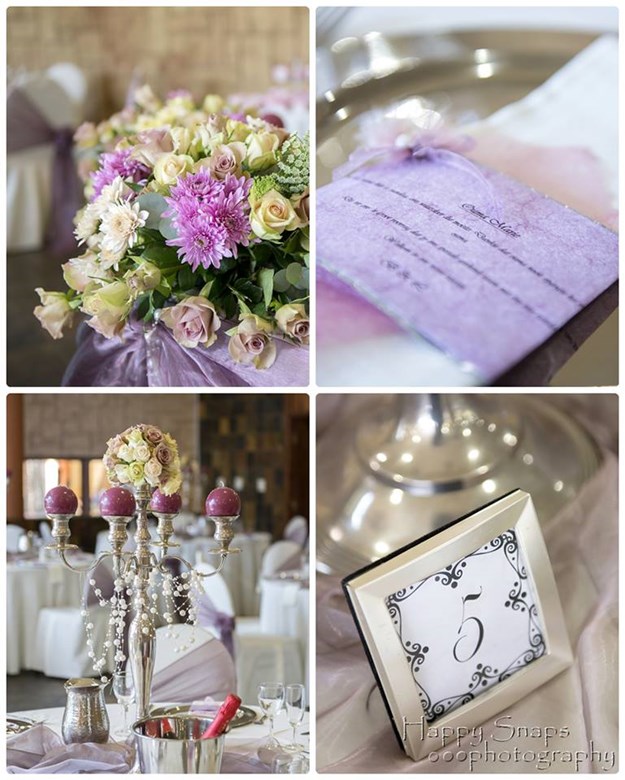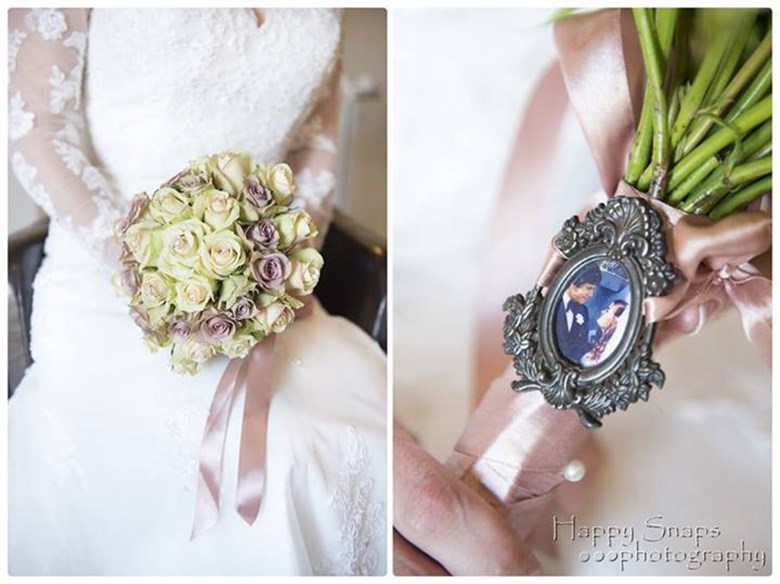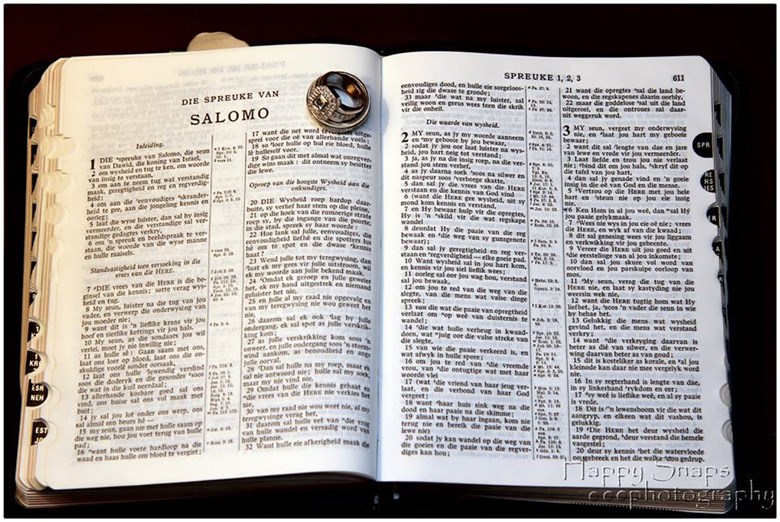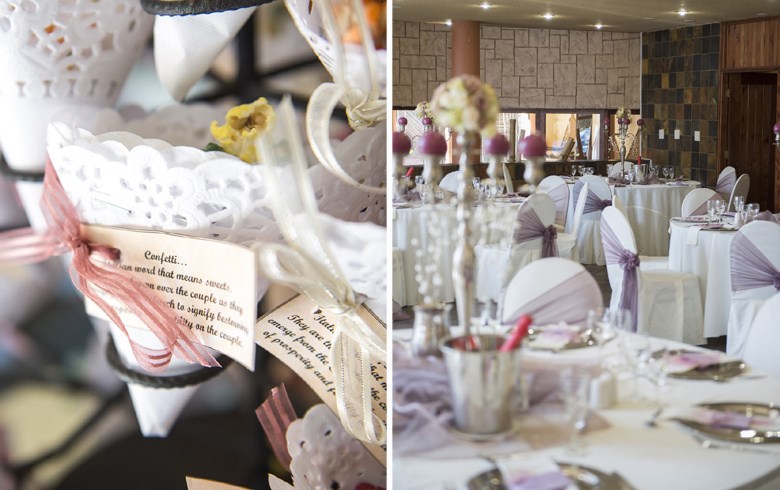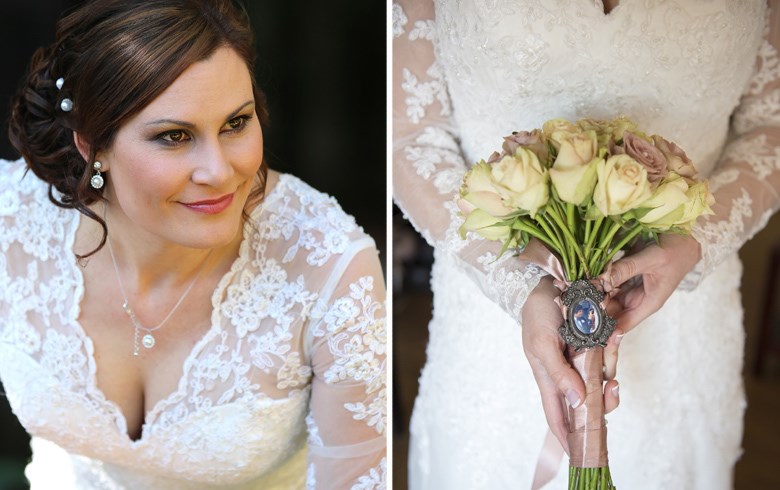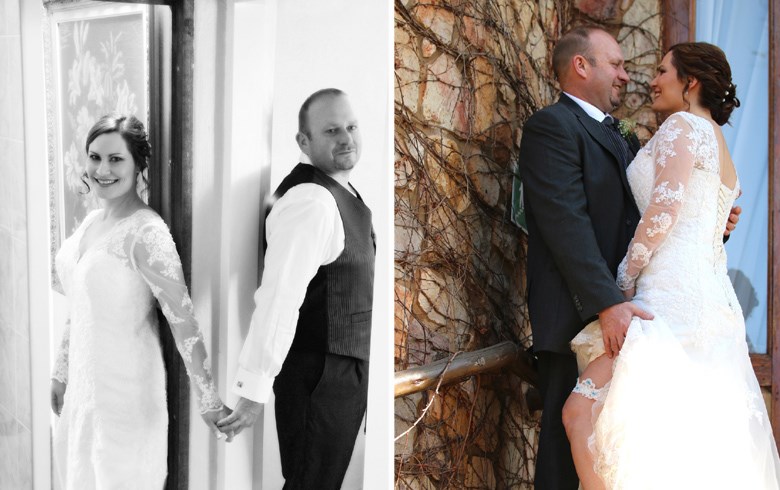 Credit:
Wedding Dress: Chiqwawa
Venue & Decor: Safari Gardens
Co-Ordinator: Helgard Haultzhauzen
Photographer: Hein & Mignon Siecker van HAPPY SNAPS
DJ: Marnus Brits
Minister and Officiant: Ds Coenie Calitz