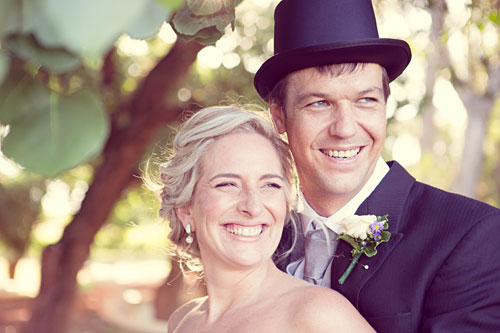 About the Bride
I live in Durbanville – I am 37 years old, was married to my work for 10 years.( I am in perishable exports – 24/7 job ) Then I met Alex. He is my best friend and the one I want to spend the rest of my life with. I waited for the right man , not just for any man and I finally found him.
About the Groom
I am 39 years old, come from Montaque ,  I am a Carpenter . Where I come from there aren't a lot of woman to pick from. Then I met Margot. She is independent , know what she wants out of life and completes me.
How did you meet?
My mother (Margot) decided that nobody was breaking down the front door, so she entered me on a dating web site. So I met Alex. We chatted on the phone for about 2 months then we met. First time I met him I knew I was going to marry him.
How long were you together before the wedding proposal?
2 years
About the Proposal
Not romantic at all as I had the flu. So I was in bed when he proposed. Think he was scared I was going to run away if I was healthy.
How far in advance did you choose to have your wedding after the proposal? And, why?
We got engaged in June and got married 6 months later. I am not getting younger and neither is Alex.
How did you go about the wedding planning process? Did you do it yourself? How long was the planning process? How did you find it?
Took 6 months, my mom did most of the work as I was in Durban for 3 months for work. Also Lorretta Alley from Nantes Estate helped a lot. She is a book of knowledge.
Did you have a hen party / kitchen tea / stag night / bachelor / bachelorette party? If so, what did you do and what did you enjoy most about it?
Alex had a bachelor's the week before. I had 2 kitchen teas. I told my friends no hen's night for me as I am not 25 anymore.
Wedding Details 
I had the best wedding ever. Everybody at the wedding is still talking about my wedding.
I had no bridesmaids or best men. Only 3 page boys. I bought my dress from wedding boutique. Then it's made in London and shipped back. My flowers were plain and simple but elegant. My venue was outstanding. The food, the drinks all was exceptional.
Tips and / or advice for future bridal couples?
Don't overdo it. I spent R3500 on flowers and it was stunning. Nobody ever looks at the décor any case and if you have a beautiful venue like I had at Nantes Estate then the minimum is better.
I didn't have my dress made from scratch. You never know how it's going to look and if it really suites your body or not.
What was the most memorable part of your wedding day?
My brother sang in church for us. Hallelujah from Jeff Buckley. There was not one dry eye in the house.  Also my whole wedding I can remember I made sure I took everything in. If you don't then what is the point.
Did you go on honeymoon? If so, where? And, why there?
We went to Sun City for a week, then to South Coast of Natal for a week and we ended the honeymoon off in Hogs back for the last 2 days.
Sun city will always have a special place in my heart as my Grandfather that passed away always took us every year. South Coast is where Alex's brother lives and Hogs back is where I grew up so I wanted to go show Alex where I come from.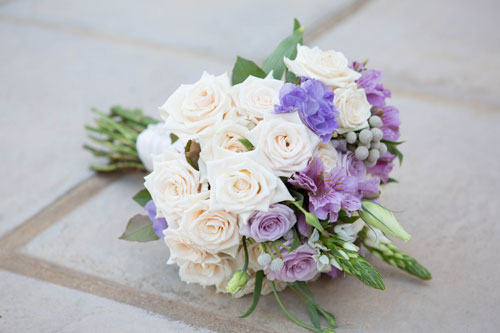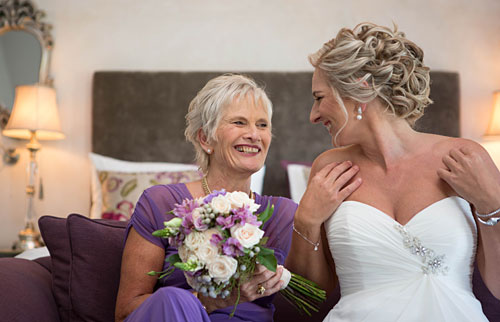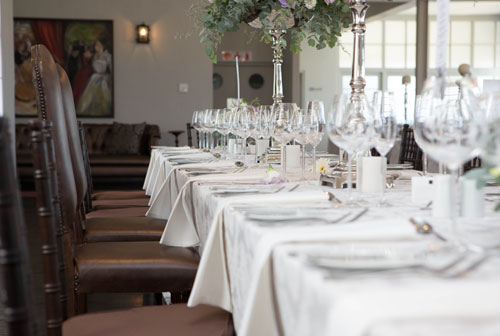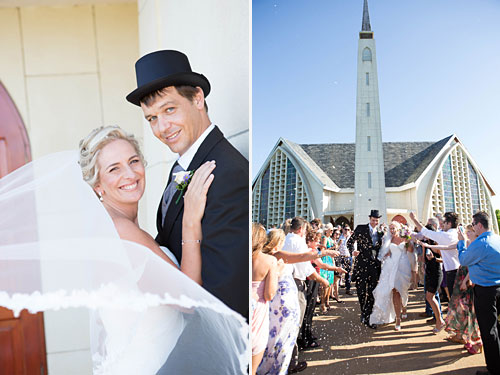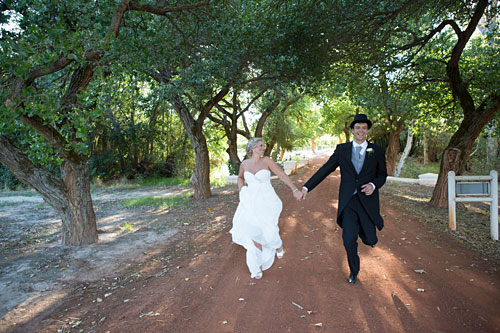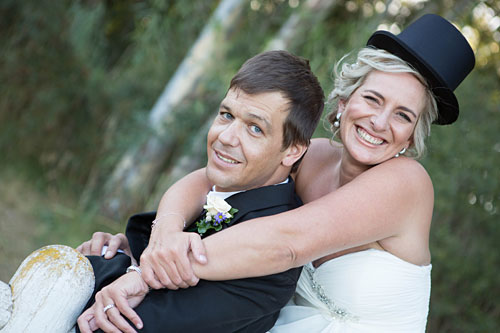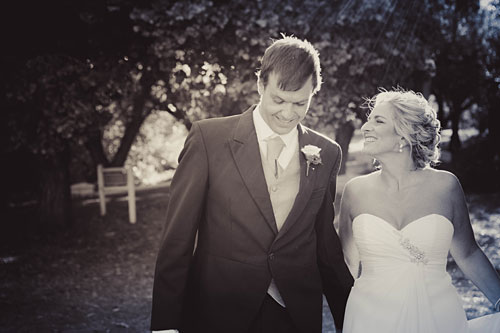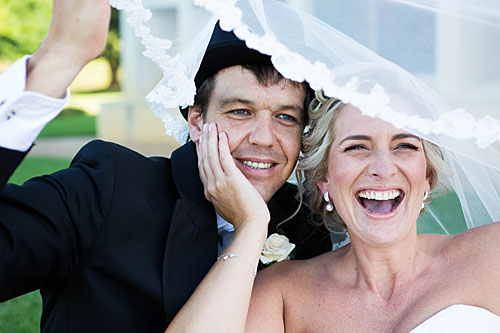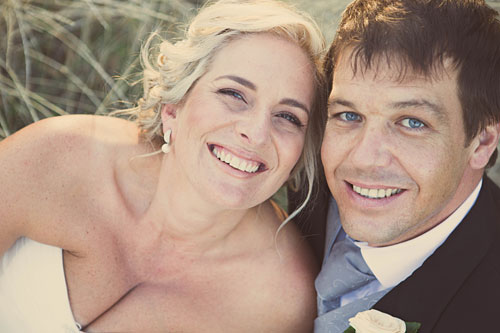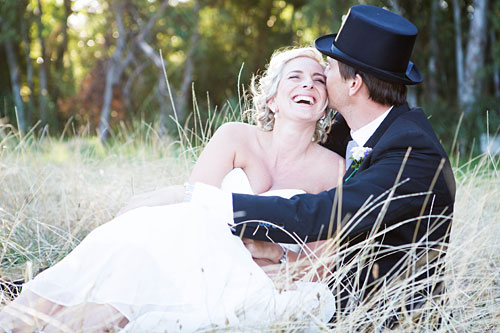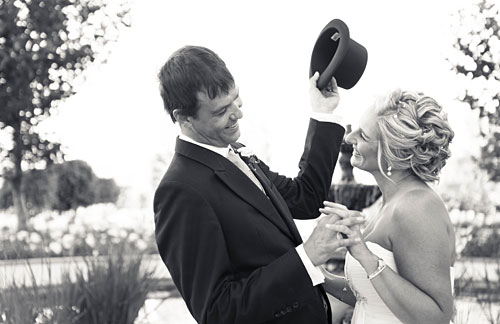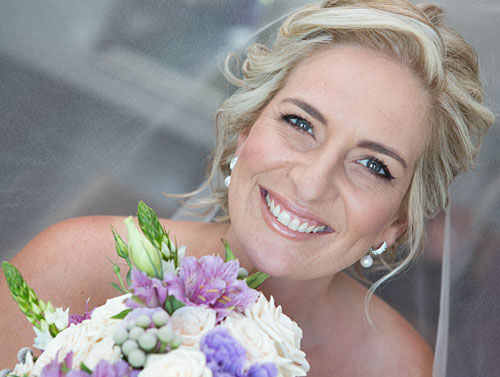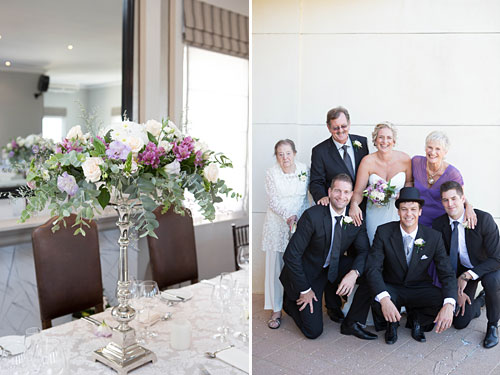 This wedding cake photo was cropped larger than normal because we thought it was exquisite! Don't you agree?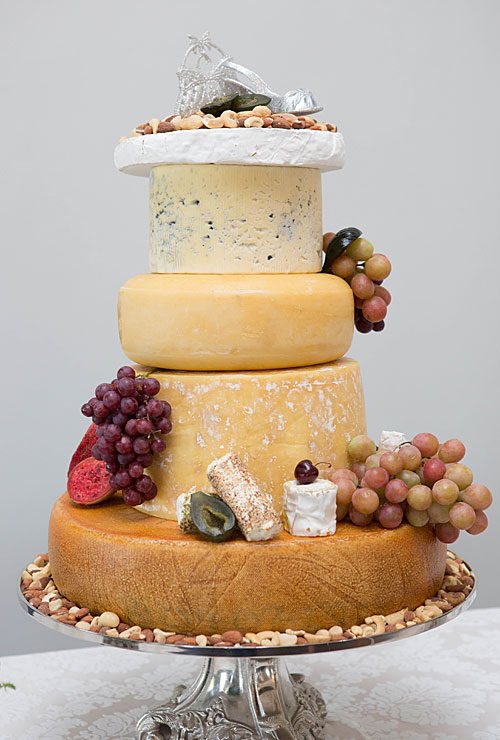 Credits
Wedding Venue and Caterer: Nantes Estate
Wedding coordinator: Henry de Koker
Photographer: Adele Joubert
Wedding Boutique – Diepriver – Alexander
Suite Hire: Top Hat
Flowers: Corlia Mouton
Cake: Mouton