We are loving the decor and colours in this gorgeous wedding, held at Netherwood, Nottinham Road and beautifully done by Kwazulu Natal Wedding Planners, Labola.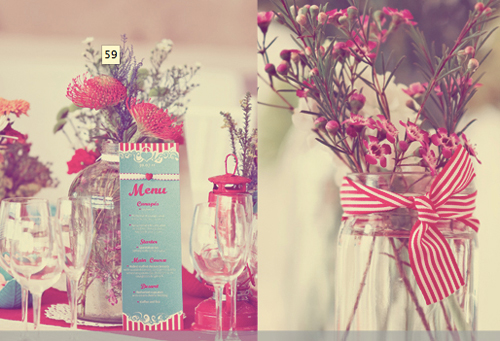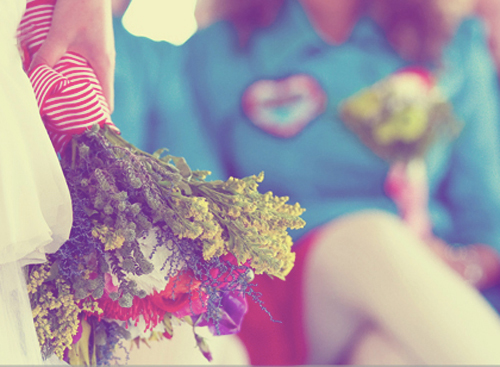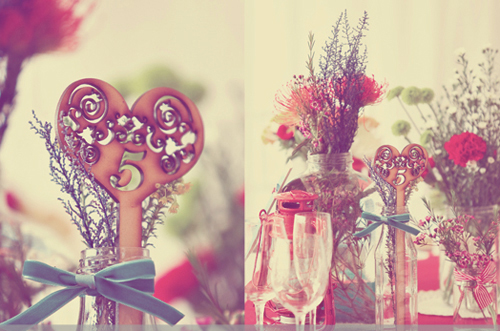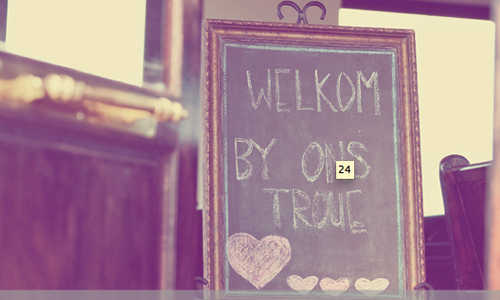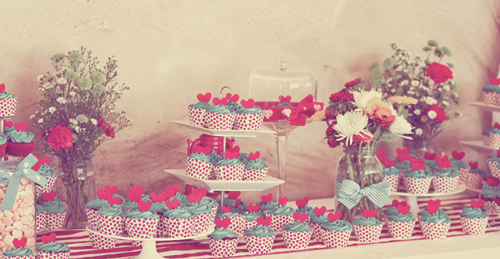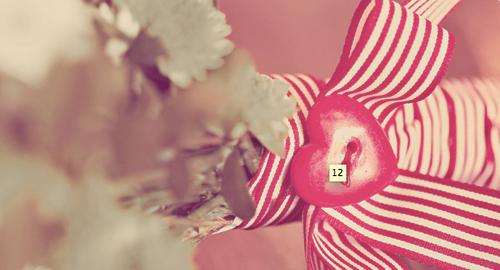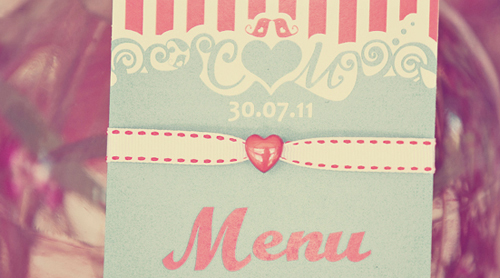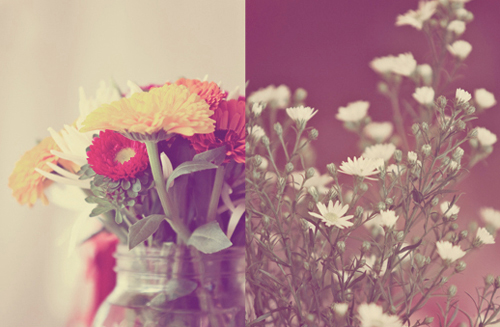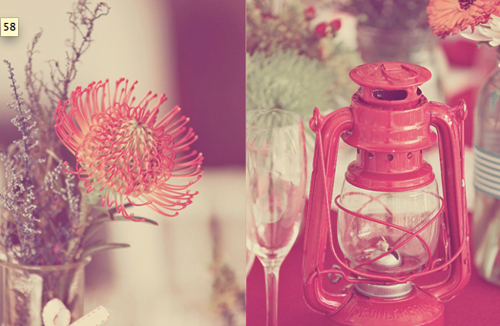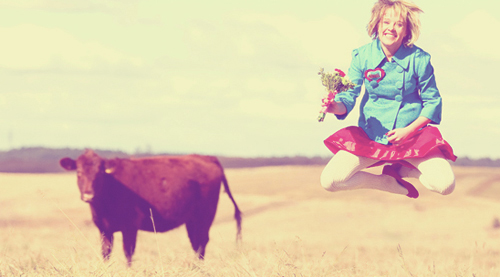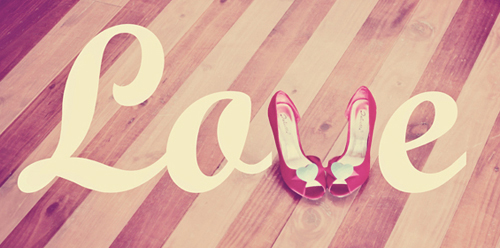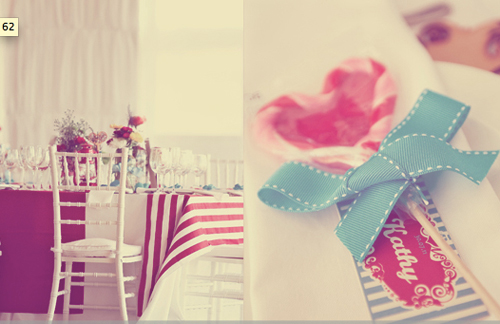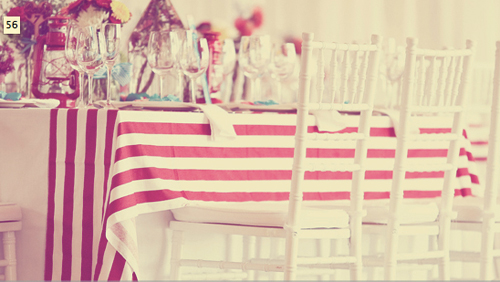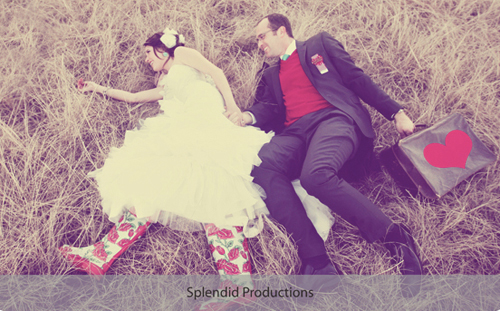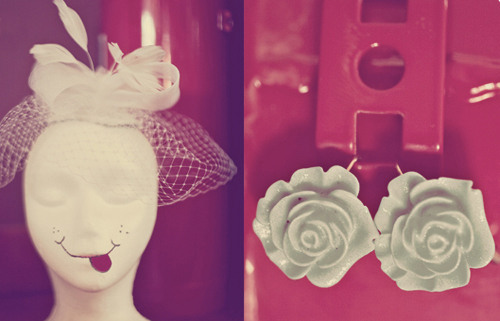 About the couple
Bride: Mariaan, 27
Groom: Cobus, 33
How did you meet?
"We met three years ago in Tanzania. I  went to work for an Ad Agency that Cobus and two other partners started. At the time we were in relationships but we got to know each other well! Fast forward to 2010, I came back to Jozi and asked Cobus to help me settle in. The rest is history!"
How long were you together before the wedding proposal?
"About 6 months."
Tell us about the proposal.
"Cobus is the oldest boy in the family so he inherited the family diamond. Being an art director, he was too scared to plan the ring alone so we designed it together. I like the surprise idea but I must say it was loads of fun! With December holidays approaching, I thought this would be a perfcet proposal time. But our last visit to the ringmaker left me devastated. His workshop had flooded and the ring would only be done in January. Driving down to family on the 26th of December I got a lovely treat- a night at Fordoun Spa and a beautiful diamond ring! I suspected nothing!"
How far in advance did you choose to have your wedding after the proposal?
"7 months. If it was Cobus's decision it would have been 3! Don't wait too long… I was climbing the walls after only 7 months!"
How did you go about the wedding planning process?
"At the time we both worked hectic jobs in Johannesburg and the wedding venue was in the Natal Midlands. So we got in the expert advice of Labola wedding planners. They are based in Durban, so it was perfect! I think I might have had them crazy by the end, but my advice to any bride is: "Get a planner"! Their ideas and experience is invaluable! Also the day before, on the day and the day after they are so much help! I knew nothing would go wrong! They also did makeup and the stunning bouquets so it was an all in one solution!"
Did you have a bachelor / bachelorette party?
"My mom organized a lawn bowls party with Pimms and cucumber sandwiches and the bridemaids organize a bacholerette that same evening. It was amazing to have my best friends (my maid of honour flew all the way from Tanzania) with me that night!"
Wedding Details
"We got married in winter, because they don't get rain and it's still too cold for snow. Of course, the week before the wedding Nottingham road had half a meter of snow and Van Reenens pass was closed. We were coming from Pretoria and all our guests either from Gauteng, Natal or flying from Cape Town to Durban. For a few nerve wrecking days we had to face the possibility that we wouldn't be able to make it to our own wedding! The Friday before the wedding, as we were overseeing the setting up, the weather was terrible, windy and we had icy rain. The highlight of our wedding day was when that Saturday dawned clear and sunny, we felt truly blessed! AND we had the added bonus of the Drakensberg being topped with snow!"
Tips and / or advice for future bridal couples?
"Get a planner. They save money, time and they take a lot of stress off you! Make the wedding your own. We didn't have any red meat at our wedding as we don't eat it."
What was the most memorable part of your wedding day?
"Seeing Cobus at the end of the aisle, through some tears of course!"
Did you go on honeymoon?
"YES! We drove from Knotties to Joburg and spend the day at the City Lodge. The next day we flew to Thailand. It was all a big surprise, so he only told me on the way to the airport! We both lived in Tanzania for a while and I really love the beach!"