Snowflakes, ice blue details, frosty decor and mystical chandeliers created the perfect "Winter Wonderland" for Nanindi and Gabriel. Weddings by Marius did a spectacular job with this stunning wedding. Feast your eyes…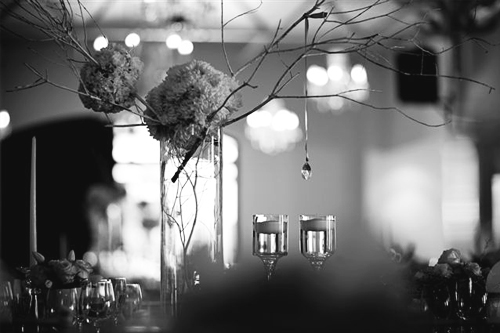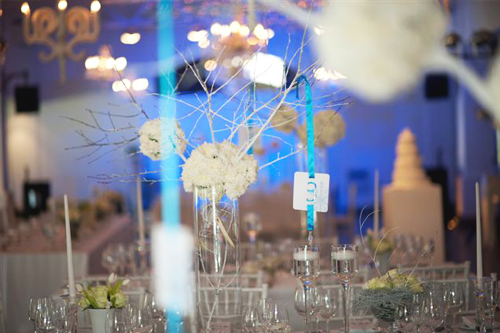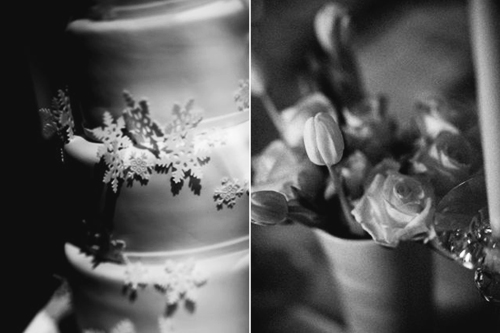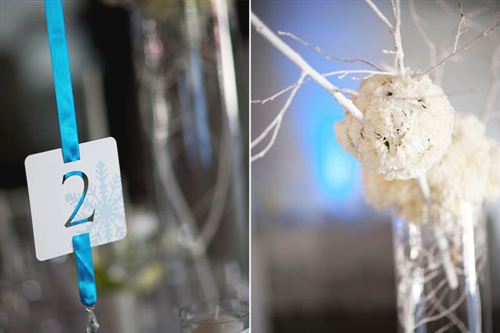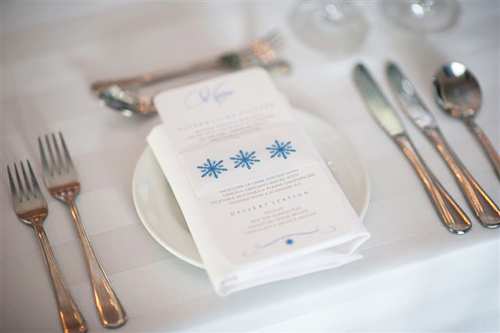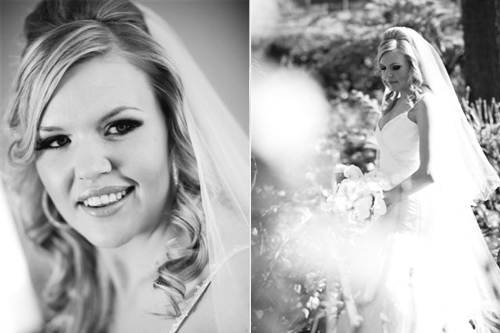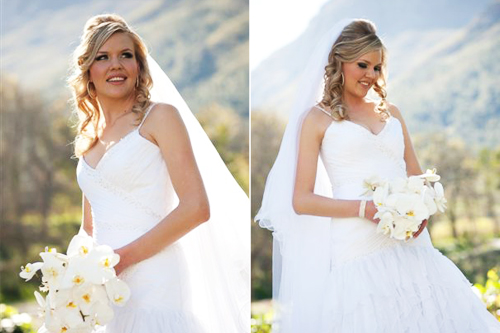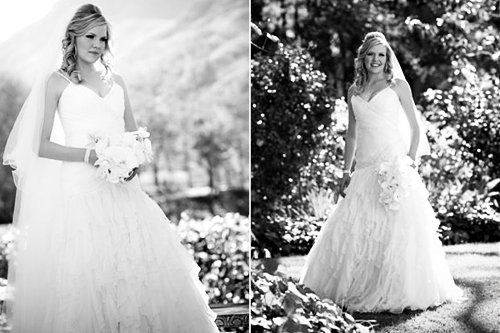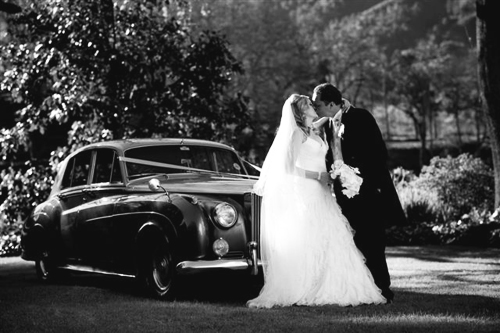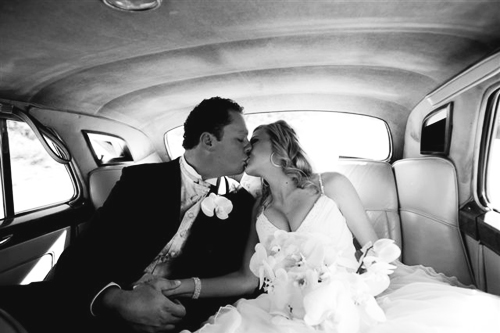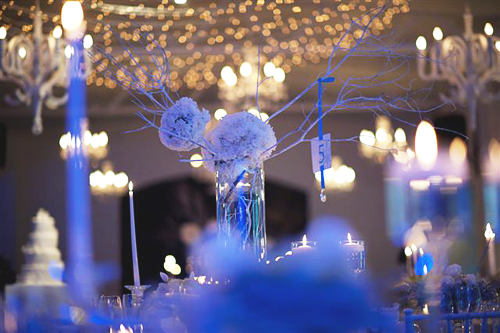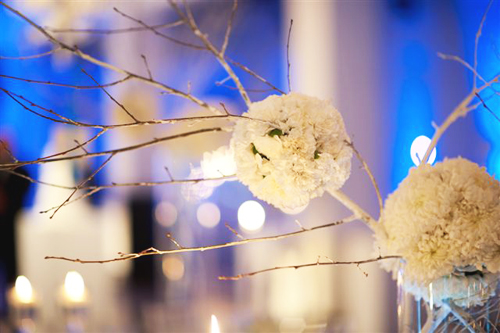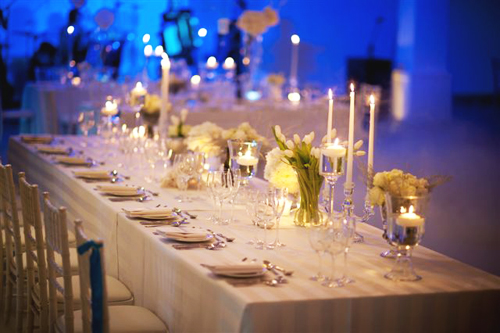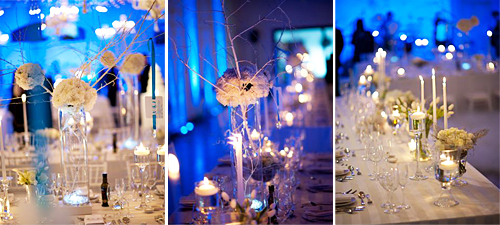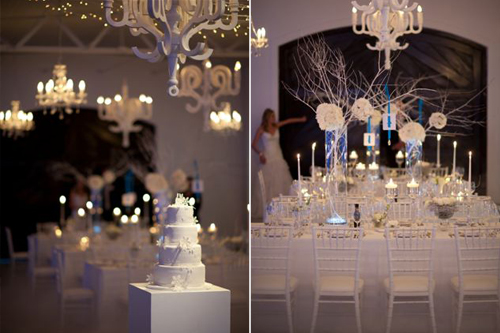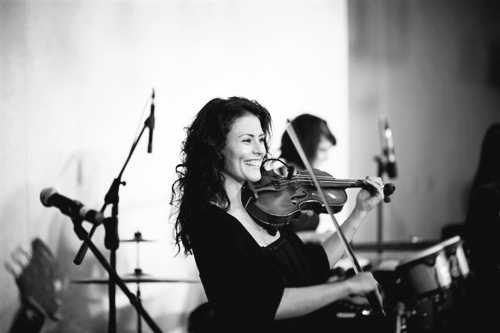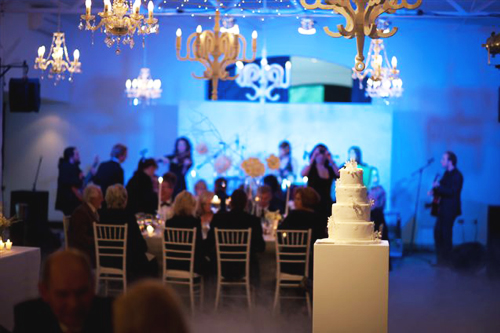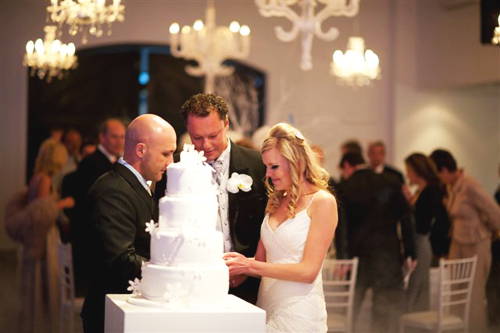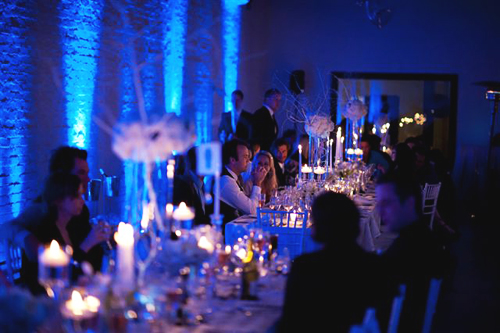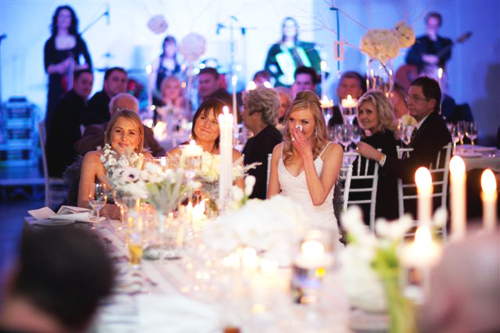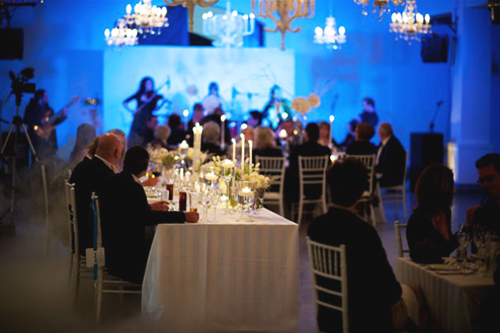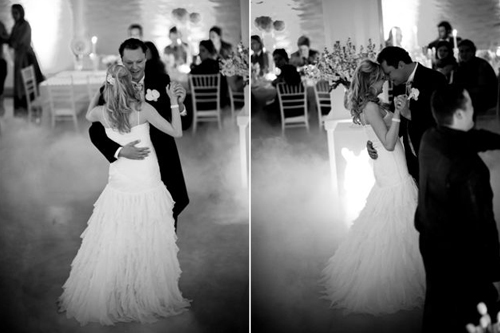 About the couple
Bride: Nanindi, LLB 4th Year student
Groom: Gabriel, MBA Graduate, business consultant and auditor
Ceremony venue:
NG Kerk, Stellenbosch
Celebration venue:
Molenvliet
Number of guests:
120
Where do you live?
"Mossel Bay"
What made you choose your venue?
"We love visiting wine farms and LOVE drinking wine while chilling outside!  Molenvliet offered the best of both – great wine, beautiful views of the mountain and vineyard and an ideal place for creating love stories!"
How/ where did you meet?
"I was still in school in Pretoria and Gabriel was a fancy hotel manager who had just returned from Scotland.  I, being only 17 years old, had absolutely no intention of meeting the man of my dreams that December vacation in Mossel Bay (Gabriel's hometown).  He was 7 years older than me and for a 17 year-old girl from Pretoria… you can just imagine what my parents must've thought!  We (he at that time…) fell madly in love and 9 years later we eventually got married! I now live in Mossel Bay with the man of my dreams… which I never thought would happen! Gabriel's version of how we met is TOTALLY different from mine, as he argues that I was the one hitting on him… boys!!!"
How did he propose?
"We have the cutest Yorkie named Gismo. During our exam periods, we made turns to make each other coffee. What we usually did was write a letter to each other and attach the letter to Gismo's collar who then came running to the other party with the message 'Coffee, please'.  Gabriel took what was so special and unique to us and used it to propose. We went for a walk on the beach with Gismo and soon after we reached a beautiful spot, Gabriel told Gismo to come running to me with a letter… And of course my answer was 'YES'!"
Describe the atmosphere at the wedding.
"Fantastic, love, friends, winter wonderland, amazing, once in a life time, all we ever wanted!"
Something old, something new, something borrowed and something blue…?
"Something old – contact lenses (sorry I had nothing old)… Something new – everything. Something borrowed – his heart. Something blue – garter."
Please give us details of the dresses and suits of the couple and retinue:
"The idea for my dress was that it had to have a flowing movement; it had to come alive when I walk and dance, be elegant and stylish, but also VERY comfortable! It had to be embroided with Swarovski crystals and have a light and soft material. It was perfect! My colour for the bridesmaids dresses were charcoal and the idea was also to be very comfortable, stylish and fit perfectly with my theme "Winter Wonderland". Their dresses looked absolutely beautiful and just to give it an Oudtshoorn feeling (where my designer resides) we added genuine ostrich feathers tanned in charcoal.  My mother's dress was the most beautiful of all.  She had a satin beige dress with Chantilly lace – she looked amazing!
Gabriel's suit was a penguin shape, but the straight penguin at the back (not the real penguin suits – that would just be silly!) He coupled it with a frost blue tie and looked very handsome!  His best man and groomsmen had matching suits with black striped ties."
What were the highlights of the day / you favourite moment?
"When the ceremony began and I could finally enter the church on the song I wanted to use on my wedding day since a very long time ago!"
"To see Gabriel – shame the poor guy stood there in tears!"
"Our entrance song which lifted the place ('Hallo Vodacom song')!"
"The Marriage of the Wines was a very special moment"
"Our first dance (even though we only practiced twice, we did it perfectly)"
"My brother's best man speech and actually EVERYTHING!  I disliked the fact that it ended!"
Please give us an overview of the day, from beginning to end.
"The day started with a wonderful breakfast in the Manor House at Molenvliet with my mom, two sisters and best friend. My soon to be mother-in-law joined us later on. Candice-Lee soon arrived to start the make-up and hair. We had some champagne and a lot of Borocca boosters as the previous night lingered on us! The photographer, Joe, arrived at 13h00 and started shooting the 'pretend' photos.  Finally I got to put my dress on and get ready to go to church! My driver arrived in a beautiful champagne coloured Rolce Royce (which Gabriel arranged only the day before). My mother and Joe accompanied me to the church where my handsome prince was waiting for me. It was the longest drive to the church EVER! When we arrived, I couldn't believe that this was the day, the day I have been dreaming about my whole life… ok that's a bit soppy!  Anyway, we entered the church and the song I chose was from the soundtrack of 'August Rush' and was the most beautiful song I have ever heard!  It struck so many emotions!  My mother walked me halfway into the church and my father soon took over from my mom so that he could give me away to Gabriel.  The ceremony was perfect and the décor in the church looked exactly as I planned it – a winter wonderland!
After the ceremony and covered with blue and white streamers (confetti) Gabriel and I drove off into the sunset to start our lives together… almost got carried away again!  Just joking, we drove to Molenvliet for photos and some champagne (can you image how many glasses of champagne I must've had by that time!). After the photos, we were joined by our family for more photos!  That took quite a while, but not to worry, our guests were entertained by the "Oyster King" and Sima from the band Zamar… and they had cigars, champagne and canapés made to perfection by Stir Food – a real Moroccan feel (You might wonder why we changed our theme from Winter Wonderland to Moroccan…wait and see!).
Marius, our wedding planner, invited us to have a sneak peak of our AMAZING reception, the flowers, our band Zamar, the table settings and our 'WOW' cake!  We then opened the massive wooden doors of the reception and welcomed our guests inside! Our guests had a change of scenery from Moroccan/Cuban with cigars and wine to a magical, mystical, frosty with a warm feeling, low fogging snow, icy touch, blue lighting perfection Winter Wonderland!  I cannot explain to you how it felt when our guests were so shocked to see the Winter Wonderland inside and the Moroccan outside!  I asked Marius while standing there and waiting for our guests to move, say something and just… walk in: 'Do they know that they are suppose to enter'?  He replied 'Yes, just wait….they are shocked!' Now that is what I call 'Psychological Judo'! Our MC, Claude Pretorius, a well-known figure in Mossel Bay and whom has his own radio show, invited the guests to take their seats while Gabriel and I were treated like a king and queen outside with canapés and champagne… yes, more champagne!
Our entrance song was 'Hallo' (you might remember it from the Vodacom adverts).  Everyone loved it and it really showed our guests that we love to have a good time….in style!  Soon after the entrance, we cut the cake… an icy frost white cake covered with individual snowflakes made to perfection! It was a moist chocolate cake and tasted heavenly! We then had the 'Marriage of the Wines'. This is a unique event which we learnt while on holiday in Scotland the year before. We visited a whiskey farm where we learnt of the marriage of the whiskeys.  The whiskey maker would use a very soft/matured whiskey and blend it with a strong/young whiskey and then name the event: 'The marriage of the whiskeys'!  We then thought of using this for our wedding, as we both love to drink wine and – even though united as one – wanted to show that we are still individual personalities with either a strong/young touch (that would be me… Gabriel is going to kill me when he reads this!) and a matured/soft personality… that would be Gabriel! We then arranged with Molenvliet (Sven) that we buy a wine barrel from them with the Molenviet name on and add a tap attached to it. We used two different wines (Shiraz and Merlot) and poured it into the wine barrel simultaneously, Gabriel pouring the Shiraz and me the Merlot, hence the marriage of the wines.  The barrel filled with wine had a dual purpose – it was to be a 'Message barrel' on which all our guests could write a message on and secondly, the waiters (from Shake 'n Serve) would then tap the wine out of the barrel into glass decanters and serve it to our guests. The barrel was only for the red wine.  The white wine was also something special!  We had chosen the Molenvliet Sauvignon Blanc, but couldn't taste it before the wedding, as it was to be bottled a month before the wedding!  The white wine was thus tried and tested on the day of our wedding – it was the best white wine I have EVER tasted!
The evening was then followed by magical moments!  Our band, Zamar, was absolutely fantastic, the food was delicious, the wines were…you can just imagine and the décor was the BEST!  Every single aspect of my wedding (I say my wedding… as I have dreamt of this day my whole life) was spectacular!  If I could do it all over again… I would do it exactly the same! What a wonderful day!"
Where did you go on honeymoon?
"We flew to Venice the next day and boarded a cruise ship to the Greek Islands – amazing!  It was followed by a visit to Dubrovnic in Croatia.  We then moved on to Lake Como, then Milan and took a day trip to our favourite place in the world – Switzerland (which we chose as our favourite place because of the white, frosty feeling it gave us – hence our theme for our wedding!). If you're thinking 'Wow!', hear this – Gabriel then surprised me with 2 tickets to watch the Grand Prix (F1) in Monza – I LOVE F1!!!  After Milan, we went to relax in Spain for the last week.
Everything from the beginning to end was PERFECT!  I quote our photographer on our wedding: 'G.R.A.N.D!'"
This is what she had to say about the service she received from Weddings by Marius…
"Marius, I KNOW that our wedding wouldn't have been so amazing had it not been for you!  Your perfect touch to every single aspect (even the pantyhose that the waitresses wore – yes I heard of that later on) were checked and made to perfection. Thank you sooooo much for everything and if I could do it all over again – I would choose you a million times!"
Service providers:
Wedding coordinator: Weddings by Marius
Photographer: Joe Dreyer
Dresses: Deon Oelofse (Oudtshoorn)
Suits: Mr Suit Hire
Flowers: Flowers in the Foyer
Cake: Wades Cakes
Food: Stir Food