Nicci and Wayne - The Perfect Wedding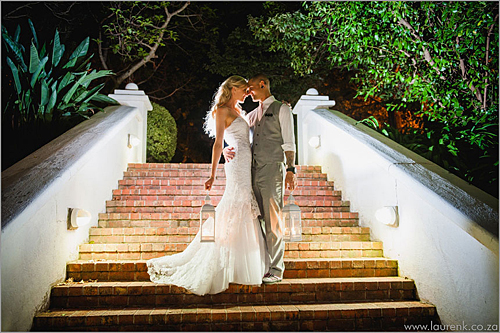 About the bride
I'm the Owner and Senior Wedding Planner at Nicolette Weddings. We live in Green Point, Cape Town and I wanted to marry Wayne since the very first moment I laid eyes on him while visiting Cape Town from the UK. I subsequently moved here, dated, and then married him. I still pinch myself every day I get to spend with the most incredible person I've ever met.
About the groom
Wayne is a commercial diver and dives around the world, mostly for the oil industry.
How did you meet?
We've known each other since we were very young as our dads used to work together and we would go away on family holidays together. Some time passed and we grew up and didn't see each other for about 20 years till I saw a picture of Wayne in the newspaper and found him on Facebook before visiting Cape Town from the UK, for a holiday. I invited Wayne to my sister's birthday party. We met and the rest is history.
How long were you together before the wedding proposal?
On our first date, I told Wayne that if he didn't propose after two years I would move on. He certainly didn't have to propose but I told him that if he didn't after two years I wasn't going to "hang around". Two weeks before our one year anniversary he surprised me by proposing.
Tell us about the proposal?
After a terrible day at work, Wayne called and insisted I come home immediately for a dinner that he was busy preparing. When I got home, Wayne sent me on a little hunt to find "two surprises" he'd left for me, which didn't take very long to find as it's not that easy to hide two Siamese kittens - my absolute dream! With it already being the best day of my life due to the arrival of the sweetest two things I'd ever seen, I ate my delicious dinner as quickly as I could to get back to my newly acquainted children. After the meal, I had to wait for dessert which was a plate, covered by a bowl. Wayne placed it in front of me ever so gently, sat down, and told me to lift the bowl slowly. I did, and the plate had "will you marry me?" written on it in chocolate sauce with a ring in the middle. I was too shocked to respond for a while but eventually I said a big "yes!".
How far in advance did you choose to have your wedding after the proposal? And, why?
It took us a while to align dates with the family from overseas, work and everyone else's schedules so we had our wedding a year and half after the proposal.
How did you go about the wedding planning process? Did you do it yourself? How long was the planning process? How did you find it?
As a wedding planner, I was very excited to plan the wedding myself. There was a lot of pressure on me to create the perfect wedding. Everyone wanted to see what the wedding planner's wedding would be like so, I really had to pull out all the stops. I found the process a lot of fun and really learnt a lot about the planning process from a bride's perspective which has really helped me understand my brides even more than before. After planning so many other couple's weddings, it was such a pleasure to have full control over a wedding and to make all the decisions myself.
Did you have a hen party / kitchen tea / stag night / bachelor / bachelorette party? If so, what did you do and what did you enjoy most about it?
My bridesmaids went all out and spoilt me beyond what I could have ever imagined. My four part bachelorette day started with a massage and pedi at the spa. We then went on to enjoy a healthy lunch (which any bride would appreciate because you really wouldn't want to be eating a lot just before your big day). We then went to the Mount Nelson where all of my female friends and family were waiting, dressed to the nines, for a beautiful and classy high tea with gifts, games and bubbly.
After that, we moved on to a bar at the hotel and we finally ended the night by joining up with the guys after their bachelor party at a night club in Cape Town. It was a really fun day but what was most memorable was that my bridesmaids put so much thought and care into the planning and made it so personalised to my own tastes. It was a day I'll never forget and I love them for it.
Wedding Details
The concept of the wedding's look and feel was "white on white country flair with a touch of pastels". For the décor, I used as much white as possible and played on different textures for detail and dept. Mixing white textured walls with white lace and paper items, doilies and white bunting created layers of details and for a touch of colour, the flowers were all light shades of pastels along with the powder blue and white lace wedding cake and the lilac and white lace seating chart.  Some of my favourite details of the wedding were custom "Nicci & Wayne" temporary tattoos for all the guests, custom M&M's imported from America with pictures of us printed on them, and the customised snack labels for the ceremony that read "Wayne's Wedding Water" and "Nicci's Nuptial Nibbles". My absolute favourite detail from the wedding was the paper lanterns. Over the last two years, I've been collecting poems that Wayne's written for me and I wrote each one out on the paper bags that we used as lanterns outside the venue. It was really special to see all Wayne's poems light up our wedding venue.
My top piece of advice to brides is to hire a wedding planner. I kept wondering during my planning process how other brides book suppliers without having used them before and how important it is to hire a wedding planner who knows the industry and knows the right suppliers to use and the right prices to pay. I was lucky enough to be using suppliers I'd used before so I had complete confidence in their services. I was also lucky enough to have my colleague run my wedding behind the scenes on the day while I was busy being the bride. It gave me the ability to relax and enjoy the day, having full confidence that she had everything in control.
Another piece of advice is have for brides is that it's better to buy your dress than to have it made. As you never know how your dress might turn out until it's too late. Unfortunately I made that mistake and ended up buying a second dress from the fantastic Wedding Box in Kenilworth.
What was the most memorable part of your wedding day?
Seeing Wayne for the first time as I walked down the aisle was the most memorable part of my wedding day. It was such a busy day up till that point, and there was so much going on that I just wanted to tell him about or show him, so even though it was just half a day, I really missed him and was desperate to share the rest of the day with him. Walking down the aisle was when that started and it felt like the day had finally officially begun.
Did you go on honeymoon? If so, where? And, why there?
Yes we did! We went to a beach resort in Bali. Wayne wanted to go snowboarding but we chose a beach holiday because after all the wedding excitement, stress and work, you really do need a good solid break and the hot sands of the Bali beaches was the perfect place to recuperate and enjoy the first few weeks of married life.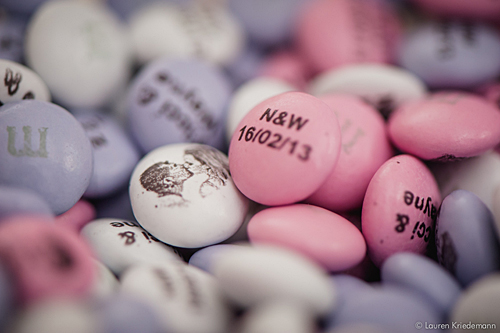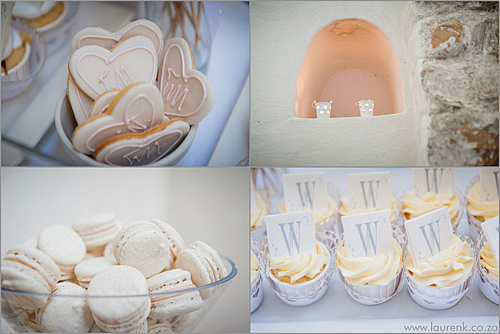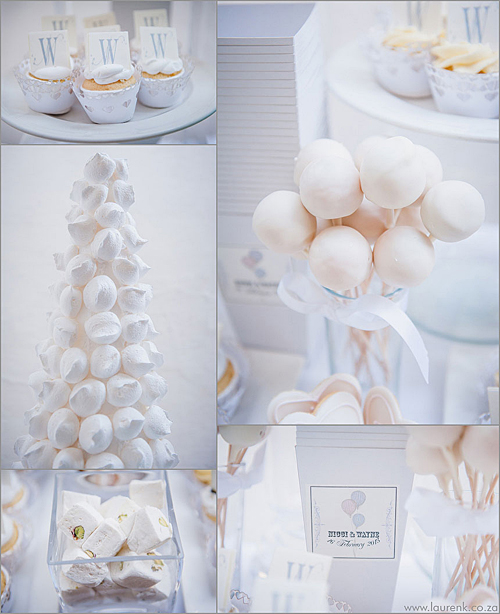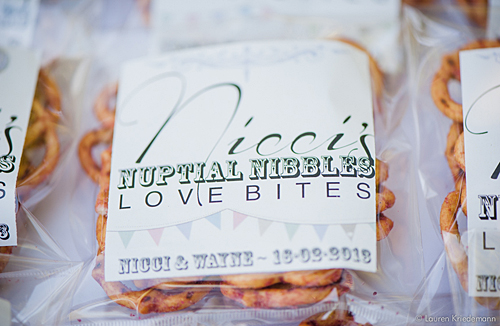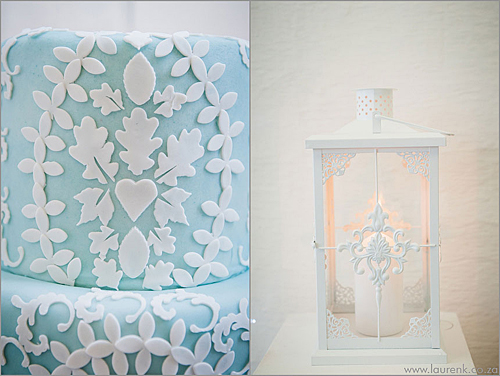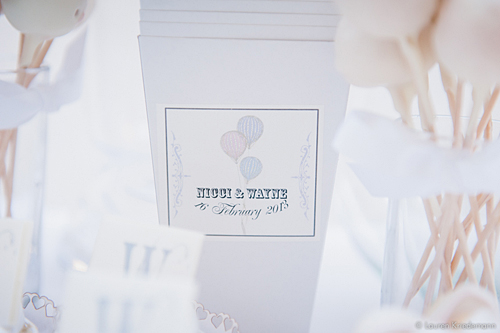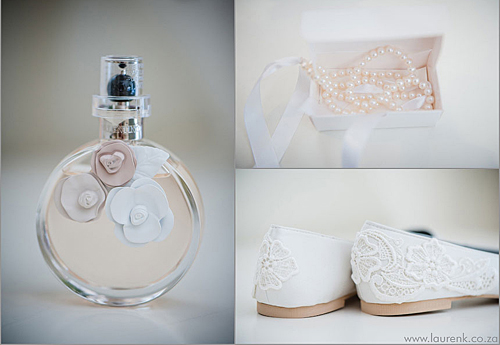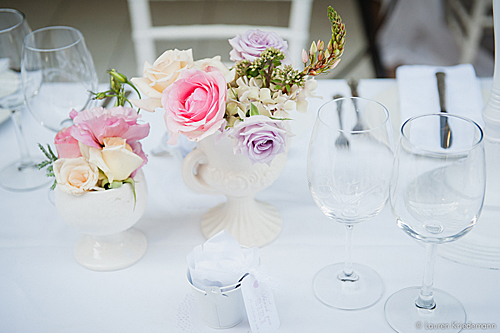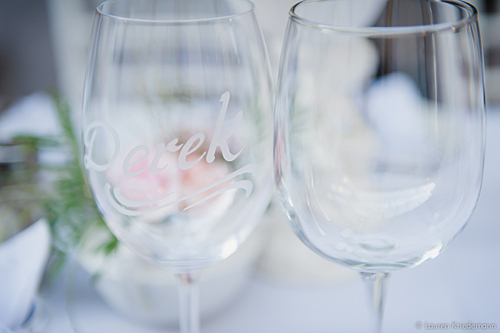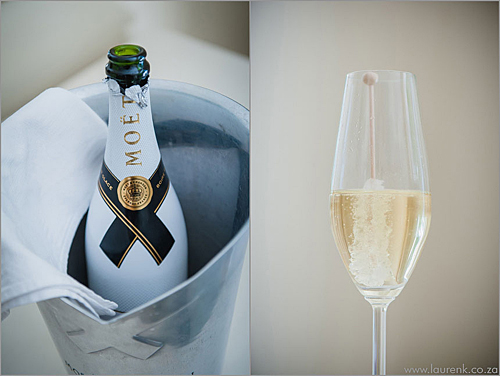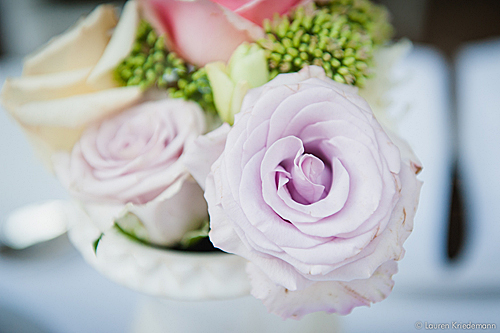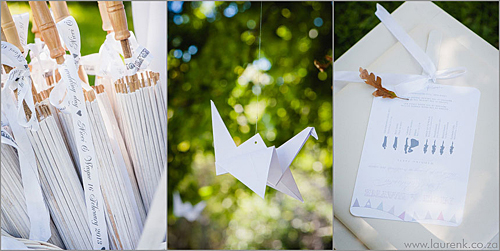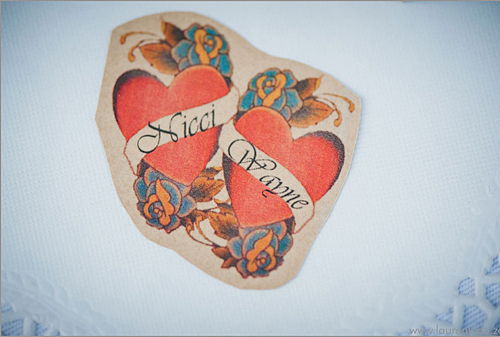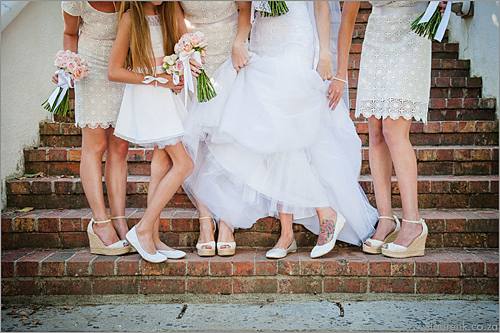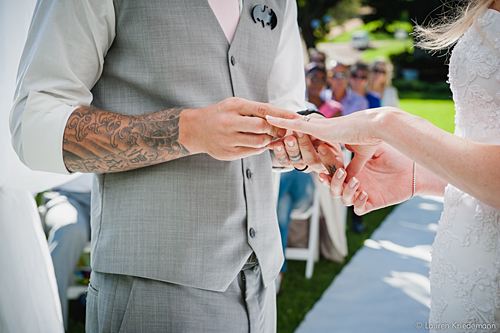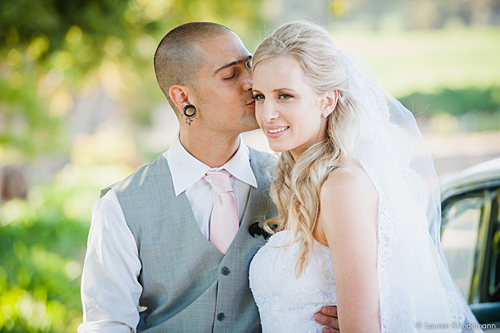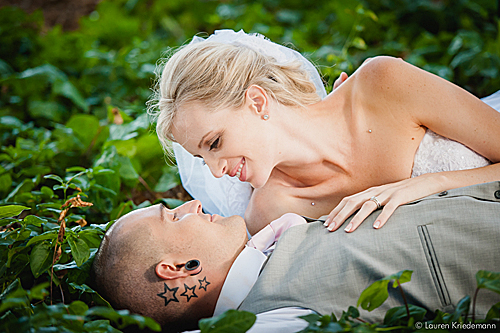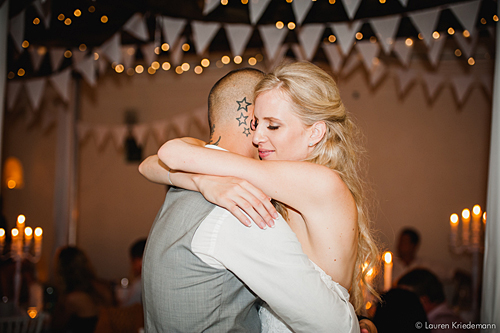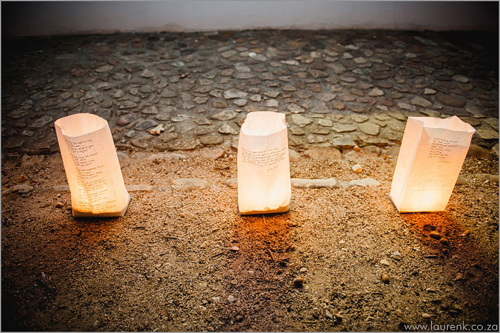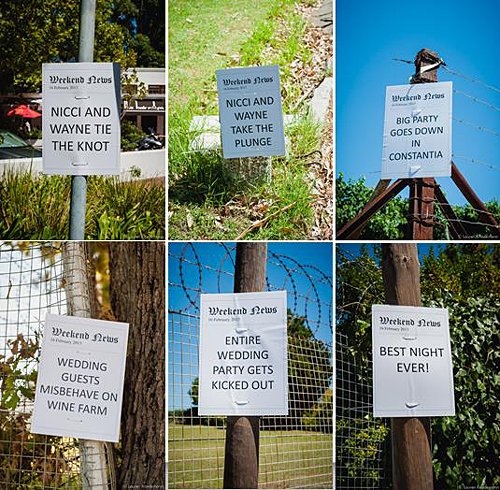 Here are some of the service providers that made the day amazing:
Wedding Planner: Nicolette Weddings
Hair and Makeup: Theresa Brown
Photography: Lauren Kriedemann
Videography: BMG Cinema
Hired Kings Silver Cutlery: Urban Tonic
Wedding dress: The Wedding Box
Wedding Cake: Wades Cakes
Venue: Groot Constantia