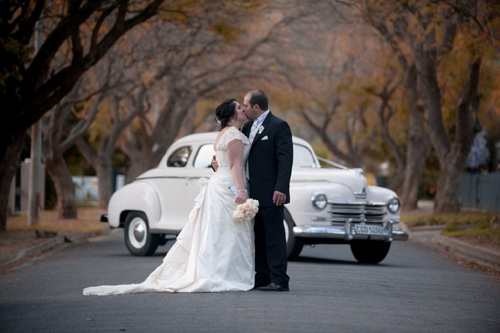 Wedding Location:
Ceremony: NG Moeder Gemeente Robertson
Reception: Bon Cap Winery
About the bride
Im a 26 year old, Project Data Administrator from Strand in Cape Town, I could not even comprehend sharing my life with anyone else. Riaan completes me in every way.
About the groom
Im a 33 year old, Motor vehicle technician from Riviersonderend, I wanted to get married because I wanted to share everything that's special to me with someone special.
How did you meet?
We met at Tug of War practice where my father was head coach at the time, Riaan was one of his pullers and I just tagged along as the coaches daughter as I was not a puller at the time. But after meeting Riaan I became an active puller just to have to go to practice every time.
How long were you together before the wedding proposal?
Riaan and I met in 2003 I was 15 and he was 23 we dated for 2 years before the age gap separated us in 2005 but yet in 2008 I had this deep hole in me and I just felt I needed to SMS him and all I said was "I MISS YOU" and all I got back was "I MISS U 2" and so we got engaged on 8 July 2011.
Tell us about the proposal
I've always been the dreamer and always picturing how all my life's events would play out and when it came to the engagement the big question I always saw myself getting engaged like in the movies extravagant and over the top. So when it came to big events, new year's, valentine's day my birthday etc. I was always expecting and it just never came.
But I did tell Riaan to catch me unawares when he does it so this is how it rolled out:
Date: Friday 8 July
Time: 20:00
Place: My granny flat
Details:
As per Friday night relax sessions takeaways and movies with chocolate for pudding, with my flat being so tiny my bed was the couch, dinner table and chill out furniture so with this we had our favourite take away Flameros which Riaan had picked up on the way to me.
So we had supper and I hopped into bed we were going to watch a movie he asked if I would like the chocolate and I hurried him along as the movie was about to start so he goes to the kitchen and fetches the chocolate and hides it behind his back and tells me to close my eyes and put out my hand with this I thought "really close my eye for a chocolate' ha-ha so like a good girl I did what I was told and closed my eyes with that I felt him put a tiny velvet box on my hand I opened my eyes, there and then in my PJs no make- up in my bed Riaan Neethling asked me to be his wife…
YIPPEEEEE!!
How far in advance did you choose to have your wedding after the proposal? And, why?
Our original wedding date was going to be 21 September 2013 as that was the date Riaan asked me to be his girlfriend in 2003 but due to the weather I decided rather to move it on a bit to play it safe. 21 September would have been our 10 year anniversary if we hadn't parted ways before.
So we moved the date to 12 October 2013 as it falls between my sister and my dad's birthdays.
How did you go about the wedding planning process? Did you do it yourself? How long was the planning process? How did you find it?
The planning process was fun, crazy, stressful, every emotion you can feel I felt planning our wedding. The best parts for me was when I realised that I had found the right supplier for the specific thing I needed as I would get so excited and sit with a huge smile on my face and hop in my chair and this happened for every single one of them I chose.
I was very particular with the suppliers I chose as I'm extremely set on detail and final execution.
I had hired Cindy from Special Events to do the planning and Co-Ordination for the wedding, I had first heard of Cindy when she did the wedding of my Uncle and Aunt back in 2003 and that day I said Cindy would do my wedding too so the Monday after we had gotten engaged she was the first person I had contacted.
Having Cindy by my sided though out this process was such a blessing.
The planning started that day which meant 28 months of fiddling and planning. But one thing that the long process ensured was not one thing was out of place everything was perfect! Our day was so unbelievably awesome I was emotional all day and I don't get emotional very easily except when I watch My Sisters Keeper.
Did you have a hen party / kitchen tea / stag night / bachelor / bachelorette party? If so, what did you do and what did you enjoy most about it?
Riaan's Bachelors:
He was caught out the very same way he had caught out his brother not 3 months earlier, Riaan and his brother own a tractor business and they had to go and "look at a tractor" for possible purchase. So off they went and I only saw him 2 days later.
My Bachelorette:
Was a lovely evening with dinner cocktails at our favourite beach side cocktail lounge the Friday night and then the Saturday I went to Cindy for a final bridal meeting and all of a sudden she had gotten a call that there was a break in at her other property so we dropped everything rushed off to her place and low and behold it was my kitchen tea it was brilliant apart from almost burning down the house twice it was epic a day to remember forever!
Wedding Details
Friday evening we joined our guests for the braai at Bon Caps Lapa meeting up with family which had travelled far it was so special to get to spend extra time with them before the wedding. We then had our rehearsal next to the dam at sunset and it was fun.
Saturday morning the sun was out and such a beautiful day but by 9am it had drawn closed and started to rain yet I remained calm all day. I got ready at Robertson Small Hotel which was 2 blocks from the church.
When my photographer Abri Kruger arrived it hit me like a ton of brick I was getting MARRIED… When I got I'm my dress the nerves kicked in our videographer Vicky Goslin was such a sweetheart keeping me calm telling me to breathe, she was such a life saver.
When my mom saw me we both cried, when my dad saw me we cried again, it all getting more real by the moment.
I arrived at the church with my dad by my side when they closed the doors behind me and Ivory & Strings started to play the song I chose to walk down the aisle to the water works started all over again. Never in my life did I think that I would be the girl that cries throughout her wedding day.
I don't re call ever being so happy.
When I saw Riaan I knew within the deepest parts of me that he was my future, my husband, my life and with him by my side we would be perfect.
When it came to saying our vows never in my life had I meant the words that I was saying it felt like with every word being spoken it was carved into my heart and hearing Riaans vows it was like a blanket of protection over me.
The reception was amazing not one thing went wrong or was out of place it was perfect beyond words. Being surrounded by family and friends it makes you feel feelings so strong that you can't explain it its raw and real and powerful.
We then had an after party at the lapa at Bon Cap which was filled with laughter catching up with friends from far and sharing advice love and midnight snacks.
Sunday morning guests that stayed over all came together for breakfast before departing home.
Our wedding weekend was a time I will live over and over again in my heart.
Tips and / or advice for future bridal couples?
Be sure to stand together when making decisions on anything wedding related or not as it's a big factor in a marriage to be able to communicate and discuss decisions that need to be made it will help you learn even more about each other and how your minds process different situation.
What was the most memorable part of your wedding day?
Saying my vows, never have I felt so strongly about words, it felt with every word I said to Riaan as I looked into his eyes it was being chiselled into my heart with such emotion it's a moment in time that will never fade in my mind.
Did you go on honeymoon? If so, where? And, why there?
We did not go on honeymoon straight after the wedding we wanted to go all out on the honeymoon so we are saving for a year or so and will then go over the waters we have a few options where we want to go we will see where the wind blows us when the time comes.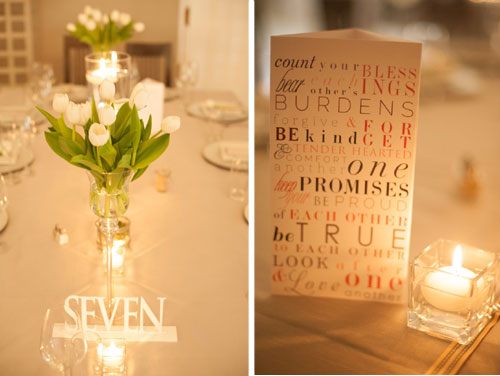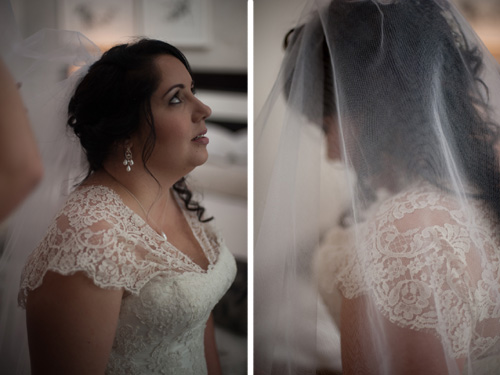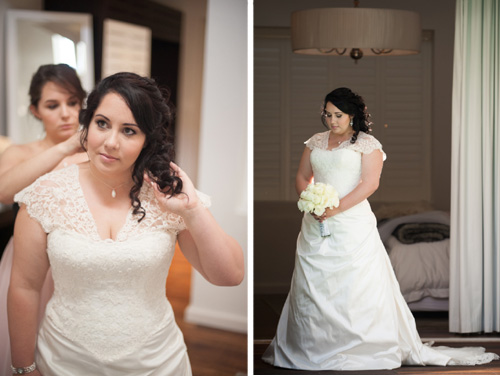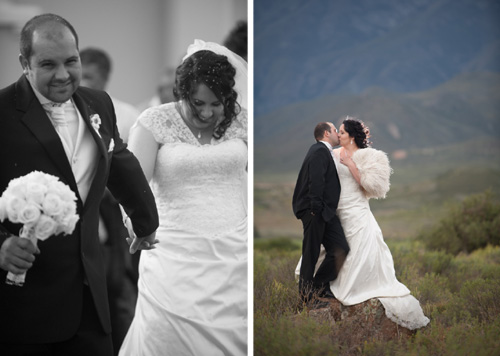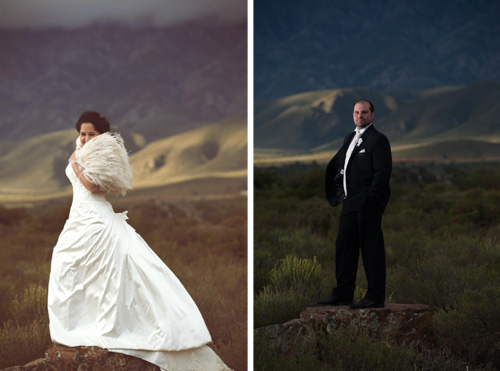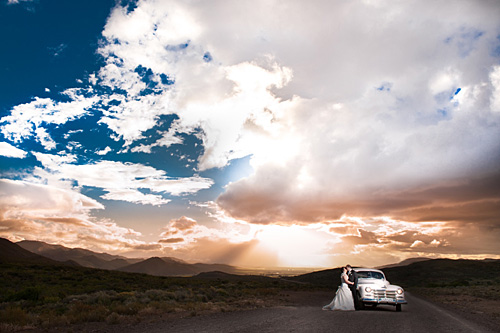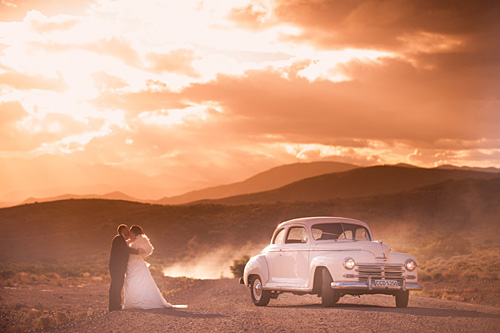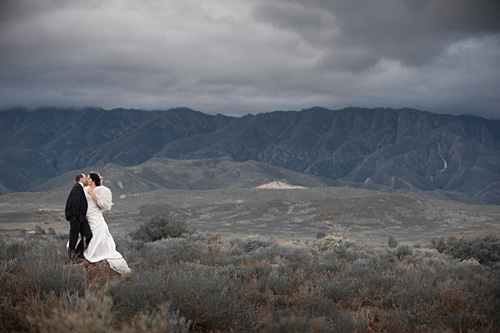 Photo Credit: www.abrikruger.com