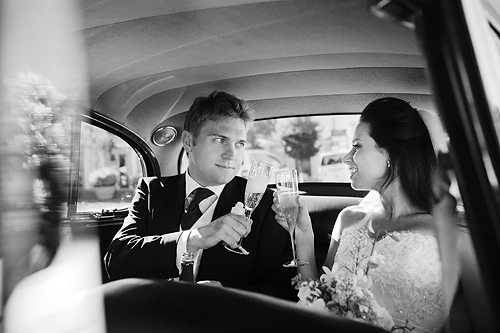 Tips from Wedding Concepts:
Make the most of working in confined spaces by doing careful floor plan calculations and incorporating permanent fixtures into the layout as visual features.
The Story
When Rosie and Matthew contacted us in 2010 we were excited to finally be coordinating a stylish wedding at the resplendent La Residence Hotel in Franschhoek. With their hearts set on a large wedding at this boutique, family owned property, we commenced the planning of an unprecedented fête. For the first time ever, it was decided that we would make use of the dramatic palm terrace for the set-up of a gorgeous clear span marquee.
For the décor brief, we drew inspiration from the hotel's elegant interiors which showcase exotic Persian rugs, imported antiques, luxurious fabrics and eclectic pieces. The look was down to earth, soft and natural – decidedly so in order not to oversaturate an already opulent backdrop. Flower arrangements comprised of delicate arrangements of petite blooms in a palette of white, green and powdery tones of blue as well as yellow. Crystal and pearl drop chandeliers adorned the canopy of the marquee which boasted dramatic views over the infinity pool and, beyond it, across the vineyard-lined valley. The result was a chic garden party inspired atmosphere.
Guests were treated to a line-up of superb speeches, a gastronomic feast, and an energetic live band – not to mention the highlight of the bride appearing in a sizzling shift dress around midnight. Suffice to say, it was a ground breaking day and one that has set the bar very high for future marquee endeavours.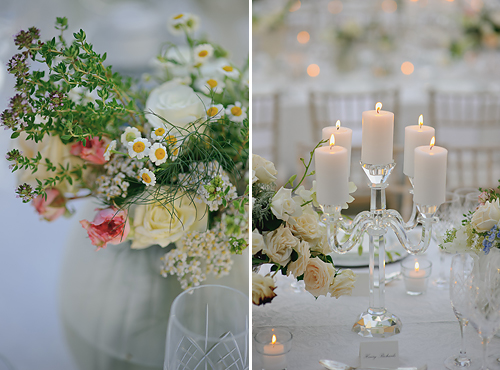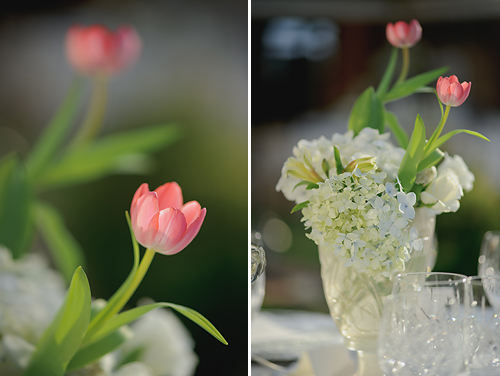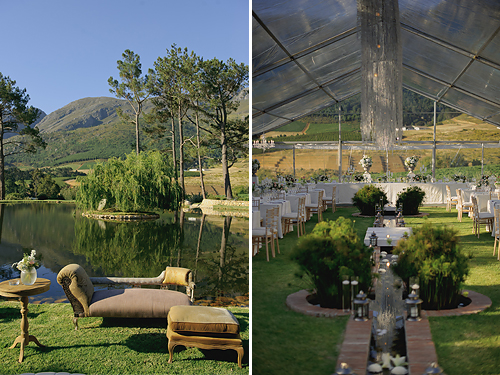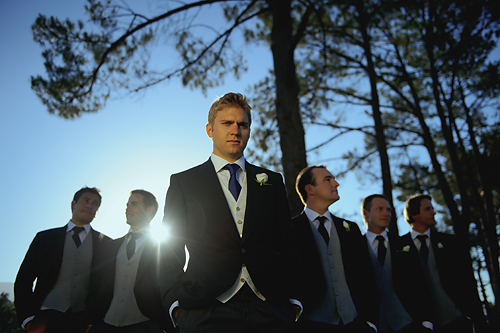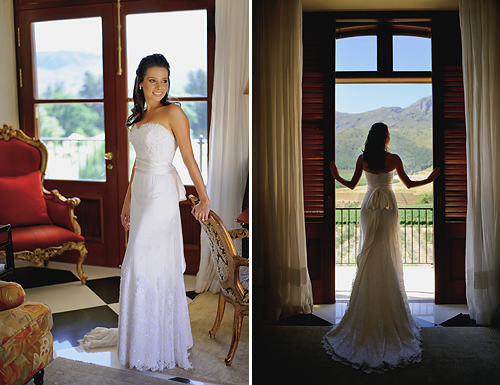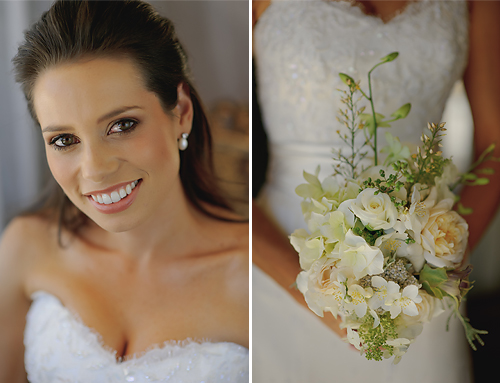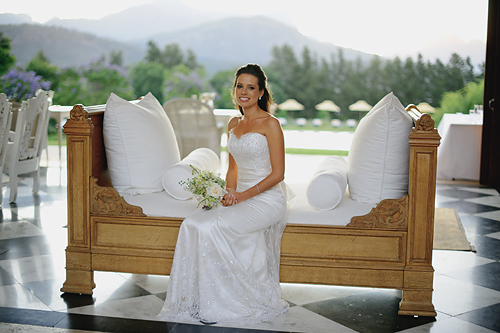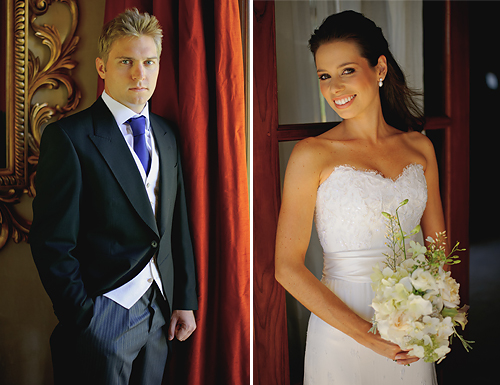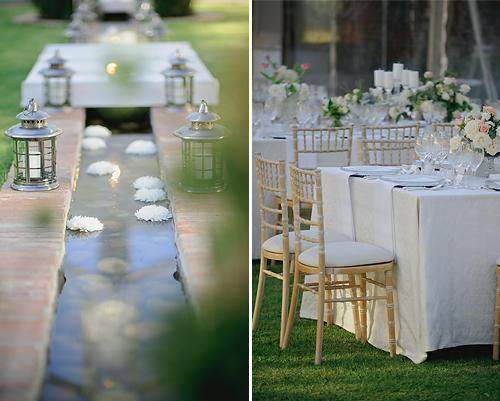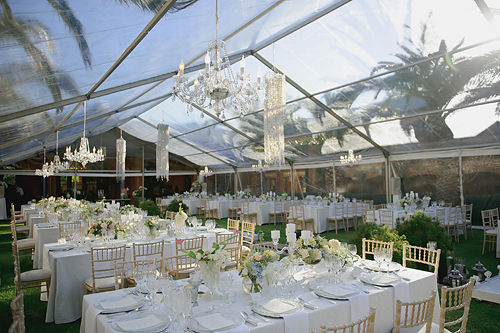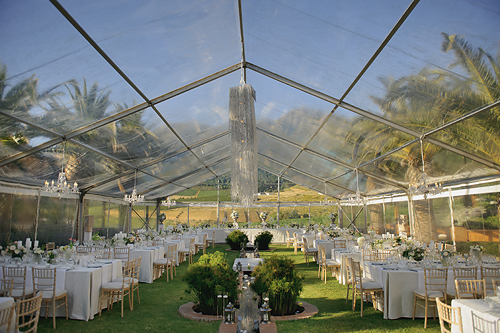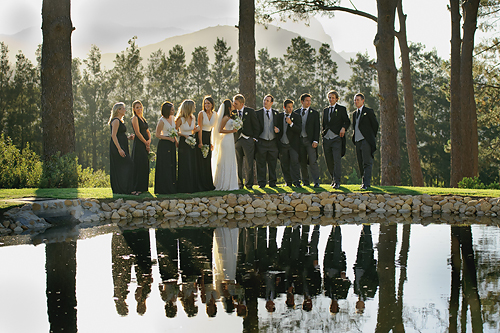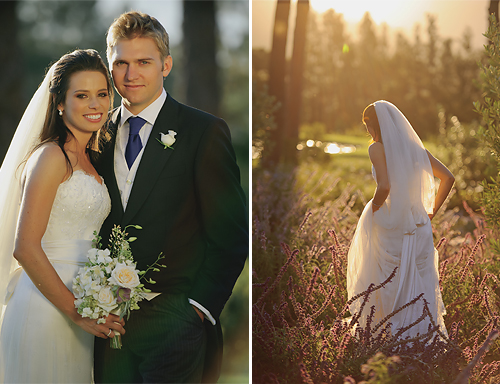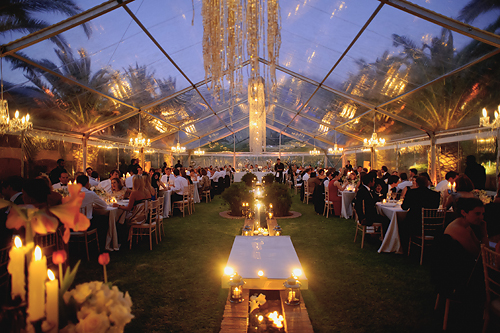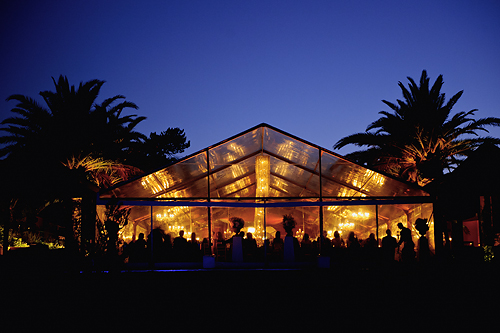 Wedding Information
Wedding Décor and Design: Wedding Concepts
Photographer: Jean-Pierre Uys
Flowers: Okasie