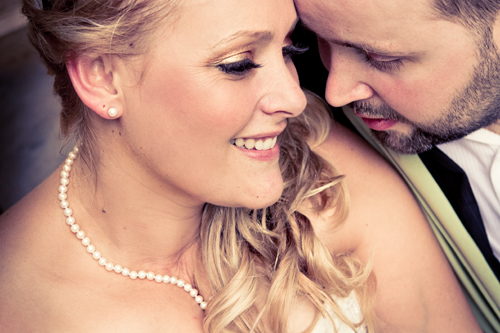 Photographer:

Yolandé from Yolandé Marx Photography
Yolandé from Yolandé Marx Photography sent us this pretty wedding that took place on 26 March 2011.
Says Yolandé:
"Stefan and Lindi both work in the medical field. Stefan is a general practitioner and Lindi an occupational therapist. Their wedding was held at a stunning 5 star venue called the Blue Mountain Lodge located near Sabie in Mpumalanga. Stefan is one of the singer, Anton Goosen's, biggest fans and they were so happy when they managed to fly him down from Gansbaai for their wedding. Everybody pulled up their chairs and sang along to old favourites including "pampoene op die dak" and "pasgetroud".
Lindi had such a smart idea regarding the flowers for the tables. For an entire year she grew plants in pretty white and silver pots at her home. On the morning of the wedding everybody pitched in to help spruce them up a bit by adding some extra branches to them and they looked fabulous! It was a great DIY idea!"
Enjoy more beautiful pictures from this wedding in our gallery below.
[flgallery id=104 /]