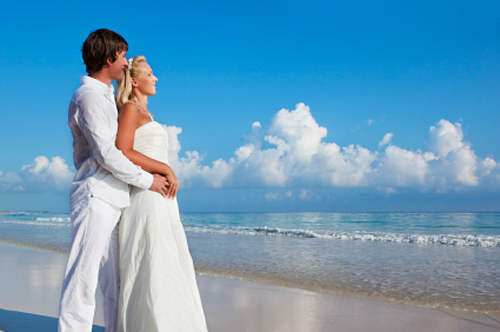 Realise your dreams with SA's hottest, most innovative online gift registry.
The Dream Registry Company is a fantastic, unique, online gift registry aimed at helping couples realise their dreams, rather than helping them accumulate traditional gift registry goods such as cutlery and crockery. Think an education fund, your dream home, honeymoon, activity or wedding. It's all possible with The Dream Registry Company.
Dreams Registries make sense for today's couples
Today couples are deciding to get married later in life and are increasingly living together before they get married. This means that many couples often already have a fully stocked house negating the need for items like linens and crockery which were useful to generations before.
Guests today would also often rather contribute to something that they know is going to really make a difference in a couple's lives, than spend money on items that are going sit unused in a cupboard.
A gift registry for couple's dreams is therefore an ideal way for guests to help couples achieve their dreams. The Dream Registry Company offers a fantastic service that does just that.
100% Customisable
The Dream Registry Company's gift registry service is 100% customisable. A couple can therefore use it for anything they can dream of. Some examples include:
Going on their dream honeymoon
Putting down a deposit on their dream home
Starting an education fund
Diving with the dolphins in the Maldives
Planting their dream garden
Helping their favourite charity
Hiking the Otter Trail, climbing Mt. Kilimanjaro or riding the Cape Epic together
Options are only limited by what couple's can dream.
Being 100% customisable The Dream Registry Company's gift registry can also be used as a traditional wedding registry for household items. You can even use their gift registry for other events such as engagements, birthdays or baby showers. The options are endless.
Fantastic features and benefits
The Dream Registry Company is a fantastic, tasteful yet modern gift registry service which offers a number of brilliant features and benefits:
Helping couples achieve their dreams. The service allows guests to help couples to realise their dreams rather than filling their cupboards with unwanted goods.
100% customisable. Couples can wish for whatever is closest to their hearts, and edit and update their gift registry online whenever they wish.
Guests love it.  Guests love being able to contribute to couples dreams and love being able to make a real difference in their lives through their wedding registry.
Save time and money. No frustrating store visits. No delivery duplicates, out of stock items, breakages and transportation issues.
Award winning concept. This innovative gift registry concept has won awards around the world and is now available in South Africa.
Safe and secure. The Dream Registry Company is a recognised and respected online service provider and provide a safe and secure website and secure credit card processing facilities.
It's easy to use. 3 simple steps to the realisation of a couples dreams. It's simple for couples and guests.
Service. The Dream Registry Company provides a helpful, timely and professional service.
Sign up is free.
Visit www.dreamregistries.co.za and sign up today for FREE.