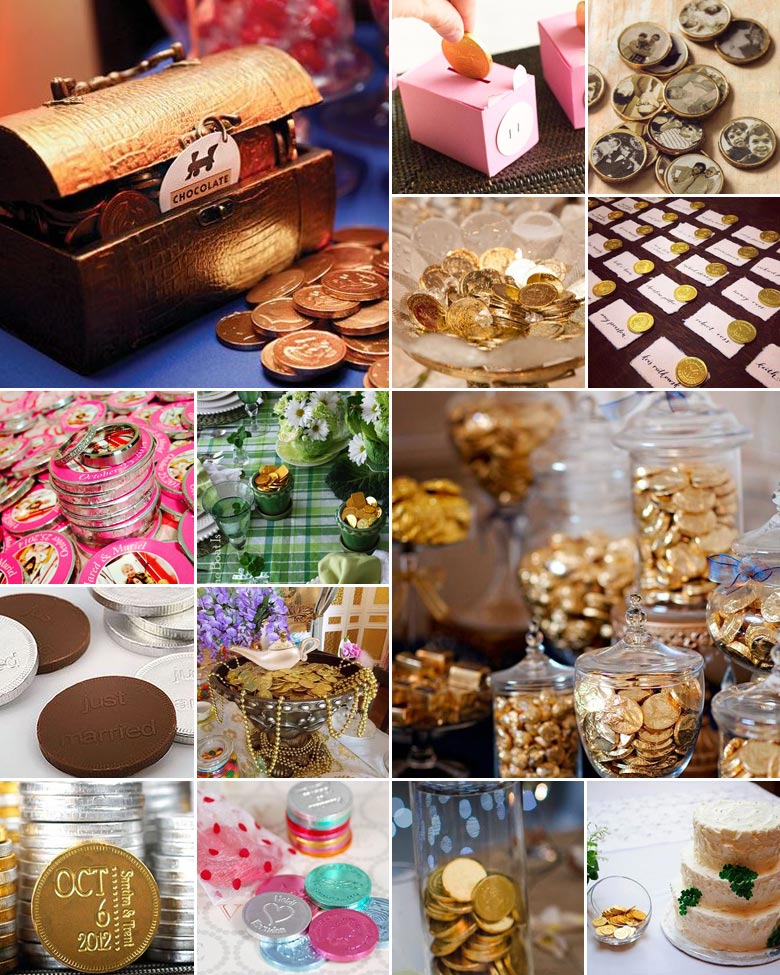 What's better than chocolate and money? Chocolate shaped like money, of course! Chocolate coins are probably one of the most coveted kiddies' sweets around and still loved by young and old.
Whether it's the shape, the shine or the idea of biting into money – your guests are bound to be enchanted by the delectable coins scattered on the table.
Here are a couple of ways to spend your chocolate dollars:
Have special chocolate coins made for your wedding day, embossed with your wedding date and monogram.
Alternatively, buy premade chocolate coins and decorate it with a custom designed sticker.
Scatter the coins down the middle of your guest tables so guests can nibble and munch during speeches.
Print each guest's name on a coin sticker and use it as edible place card.
Fill tall vases or a "treasure chest" with chocolate coins and other gold-wrapped delights like truffles and chocolate fingers.
Seal your wedding invitation envelopes with a chocolate coin (that resembles an official seal).
For your guest favours, spoil female guests with cute little coin purses filled with chocolate coins.
Decorate the wedding cake with gold cake glitter and shiny chocolate coins.
Original images and their credits available on Pinterest