This is such a quirky and unique wedding… we absolutely have to share it! Cindy Lee and Marco tied the knot in a "Mad Hatters' Tea Party"- style celebration in Cape Town. Joanne Markland captured these beautiful photographs.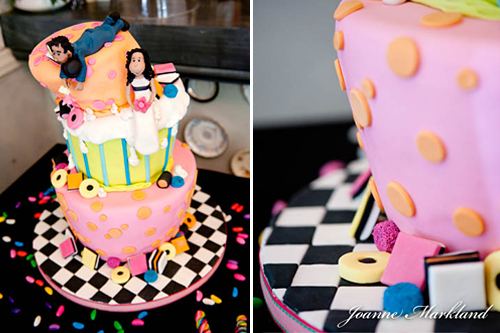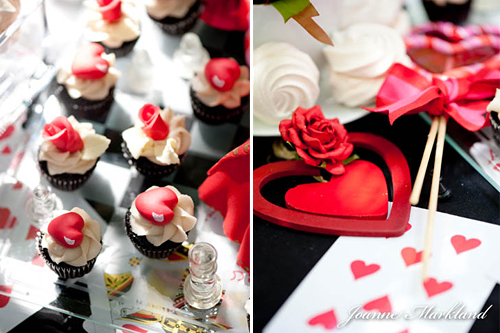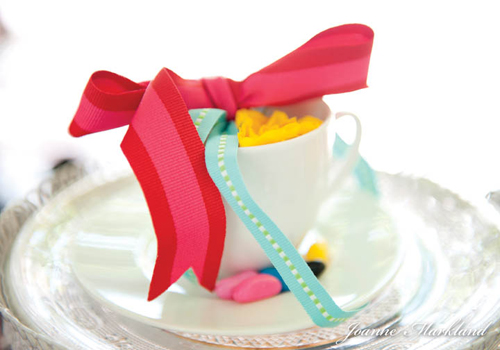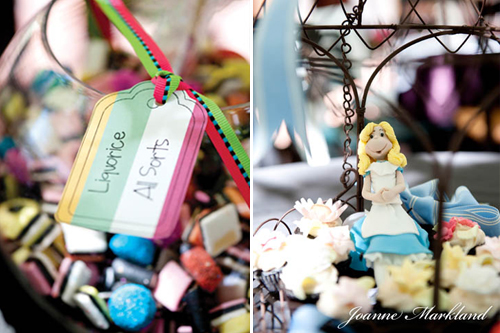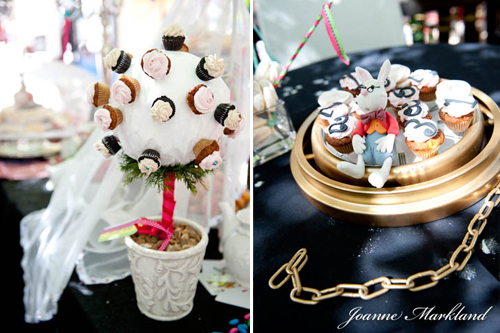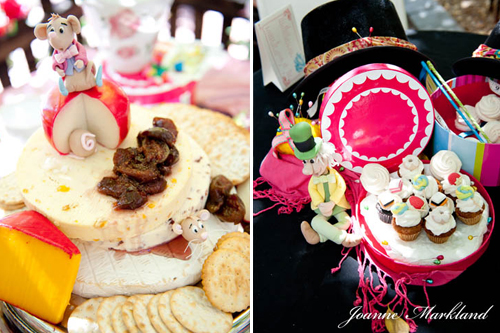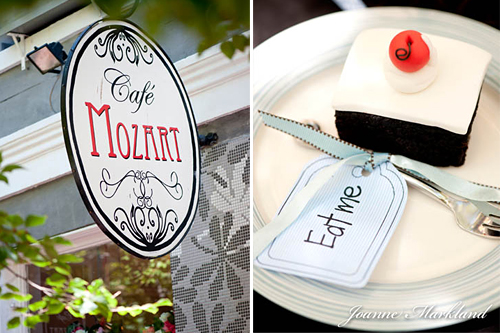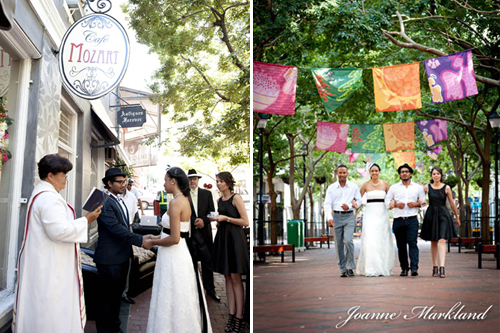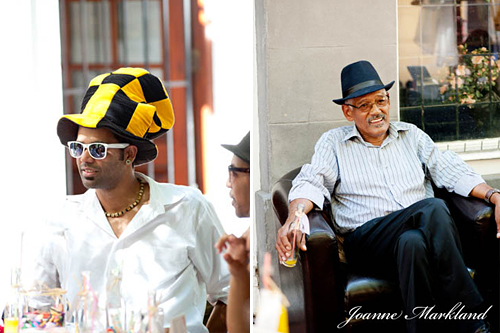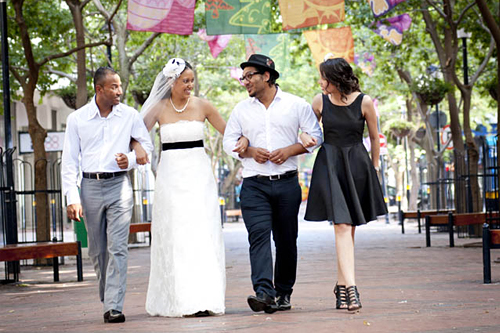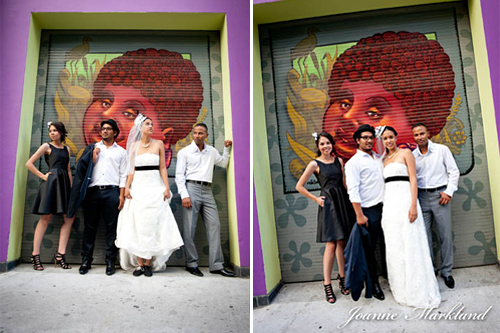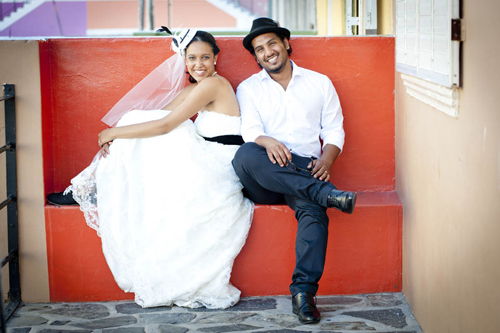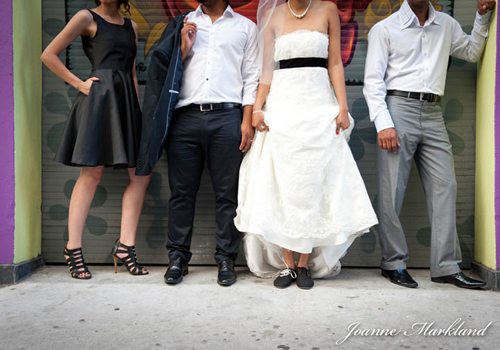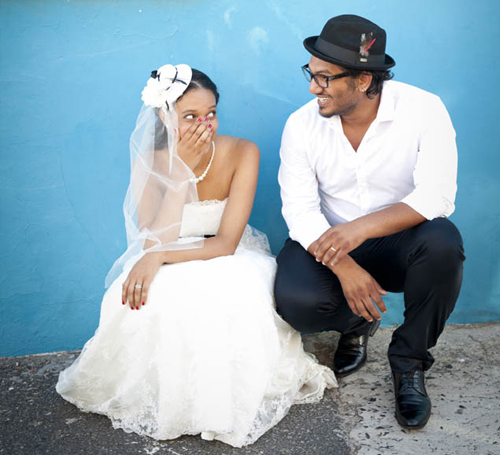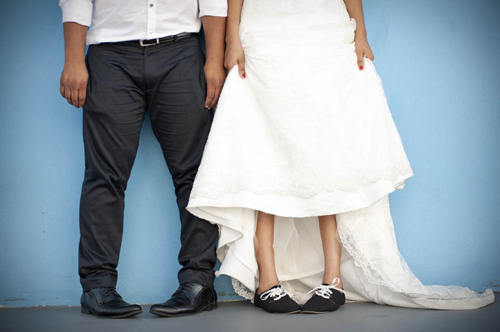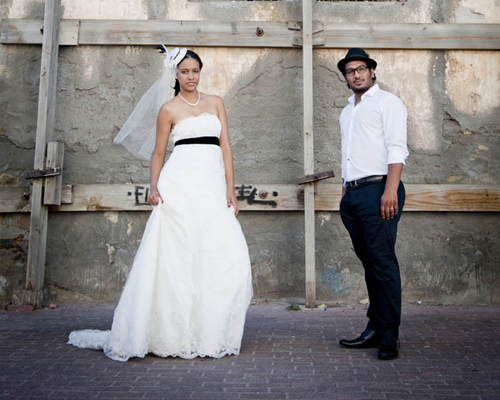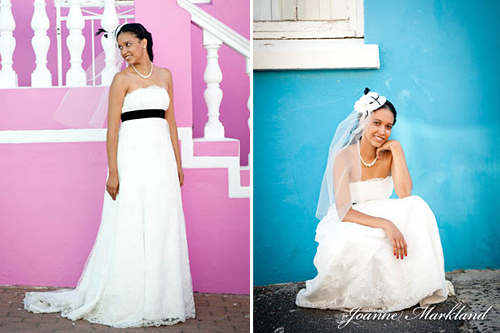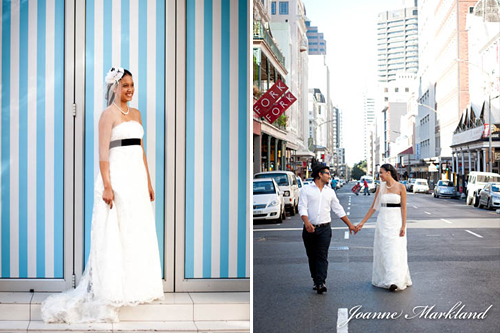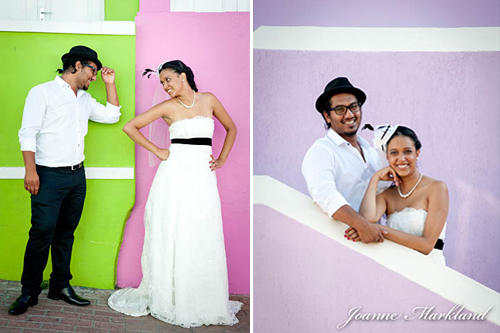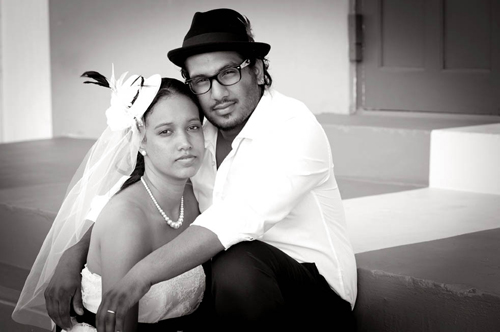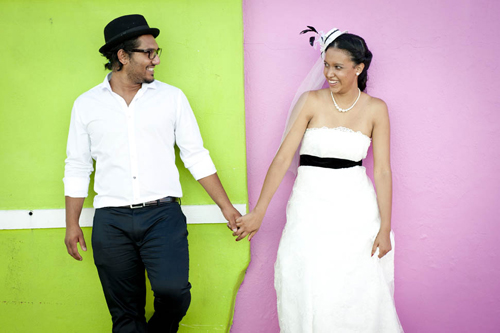 About the bride
"I'm 26 and come from Seapoint. I'm a traffic Manager at an advertising agency (not at the traffic department…). I wanted to marry Marco because I couldn't imagine spending the rest of my life without him."
About the groom
"Marco is 26 and comes from Three Anchor Bay. He's a Town Planner for the Department of Transport and Public Works. He wanted to marry me because he thinks I'm gorgeous… Ha ha! He wants to lurv me, he wants to marry me (comes from "Miss Congeniality"…).
How did you meet?
"I worked for the Department of Transport and he was an intern. He says I asked him out for pasta… however, I don't recall this at all?"
How long were you together before the wedding proposal?
"6 whole, big, long, amazing years."
Tell us about the proposal.
"It was a dark, romantic night, and well, we decided to go up to Signal Hill for the view… I suggested some fish and chips, so we went up dogs and all. As we were getting back into the car, I put the dogs on the back seat, like good children, and when I turned around, he was on his knees, or one knee, telling me some things, that I can hardly remember.
I said: 'Oh my word!' a couple of hundred times, and eventually blurted out a 'YES'!"
How far in advance did you choose to have your wedding after the proposal? And, why?
"5 months… because February looked good."
How did you go about the wedding planning process? Did you do it yourself? How long was the planning process? How did you find it?
"I planned it all myself, but I had lots of help though. It's weird how everyone has something different to offer. I loved the process. It was rewarding seeing it all play out. And of course you have some disappointments, but that's a part of the process."
Did you have a hen party / bachelor party? If so, what did you do and what did you enjoy most about it?
"Well, my sister and best friend dressed me up in a maids outfit and took me on a walk through Greenpoint Park. They also managed to put me into a police van and lock me up! Lots of fun.
We had a kitchen tea for the older ladies. They took me on a walk through the neighbourhood looking very risqué in hooker heels and made me do handstands on the couches… weird old ladies."
Tell us about the wedding and all the little details…
"Our actual wedding was the night before in a small church in Seapoint. We had the traditional Indian curry and rice (my husband is Indian). He initially wanted the wedding in the community hall, with all the aunities and uncles. That clearly didn't work out.
We then had the Mad Hatters' tea party, which initially started out as something very different, and after stuggling with a venue, we found Cafe Mozarts. It was perfect, and everything started falling into place.
My parents go to loads of weddings, so every time my mother came home from one, she had some ideas… Google is also a girls' best friend.
Our invitation was an enlarged card, designed by Shani Ahmed. Our Venue was Cafe Mozarts, which is the perfect venue for an offbeat wedding. It really was a weekend wedding… like rich people! My dress was designed by an aunty of a friend, because I know people that know people. My shoes were pump takkies, because every girl wants to be comfortable. He was dressed in pants and a shirt. He actually wanted to wear shorts… but you can imagine the 'freak out'!
We served some canapés… and sweets, lots of sweets! We gave aways boxes of sweets. The dress code was 'Strictly Hats' and everyone played along. Even the old folk.
My dad, sister and two brothers-in-law gave speeches and my best friend made a toast to me. And Jack Friedman made my wedding ring."
Tips and / or advice for future bridal couples?
"Do what makes you happy.  My husband always quotes Dr Seuss: 'Those who matter don't mind, and those who mind don't matter.'"
What was the most memorable part of your wedding day?
"Saying I do and getting to the hotel… to rest of course!"
Did you go on honeymoon? If so, where? And, why there?
"Zanzibar, an idyllic location. It was a suprise from Marco…"
Credits