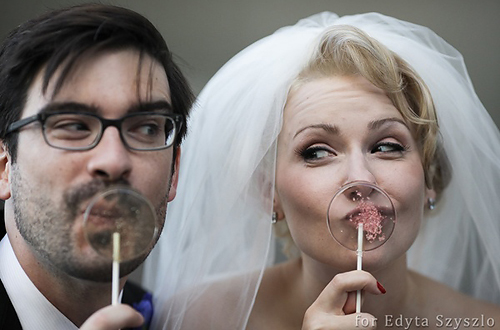 Lollipops are one of those childhood favourites that never really lose their appeal, no matter how old we get. They conjure up all sorts of whimsical, youthful images that remind us of the smaller delights that make life so much worthwhile; or, at the very least, fun.
They are ultimately versatile, since they can be made in any range of colours, flavours and sizes, depending on your needs. In addition, they are generally popular amongst young and old, ensuring that all of your guests can identify with the theme and can enjoy its fun and whimsy. Here are some of the cute ideas that we love for your lollipop-themed wedding:
Send each invitee a little lollipop with their invitation as a sweet treat that hints at your wedding theme.
Carry giant lollipops down the aisle instead of a floral bouquet. The bride may carry an "arrangement" down (as in, several lollipops) and the bridesmaids each just hold one, for example.
Replace formal centrepieces with glass jars full of lollipops. Add a personalised note on a sticker on each one and let these double as guest favours.
Use loads of different lollies as photo props for your formal wedding pics and in your photo booth.
Instead of (or in addition to) a formal dessert, create a lollipop buffet table that is bursting with lolly variety. This will be a colourful, flavourful favourite!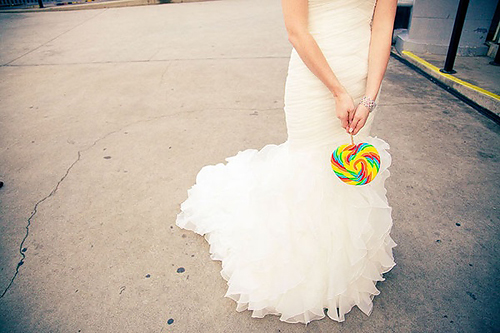 Credit: Louisa Bailey Weddings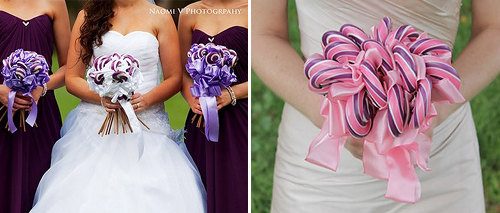 Credit: Boho Weddings, Designer Candy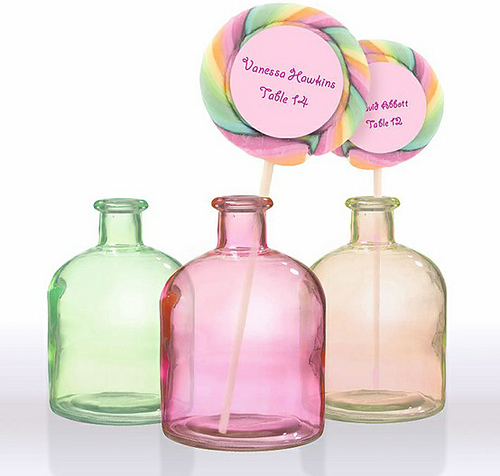 Credit: I do it yourself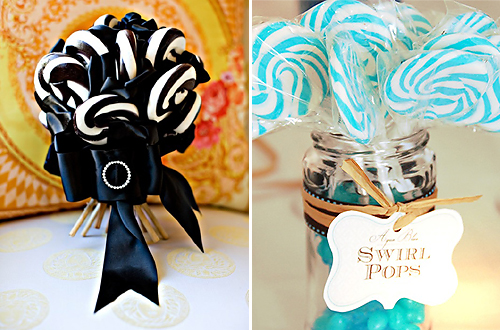 Credit: Beyond Beyond, Red Beanfiend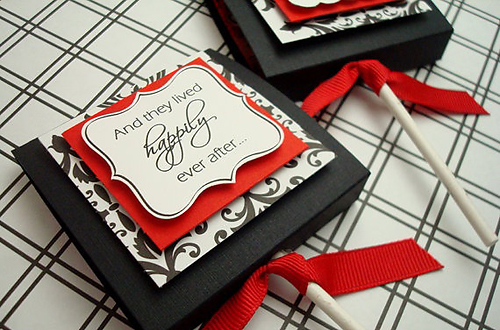 Credit: Etsy.com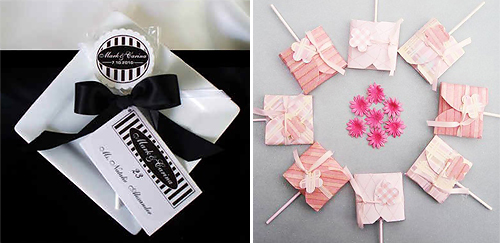 Credit: Candy Spirit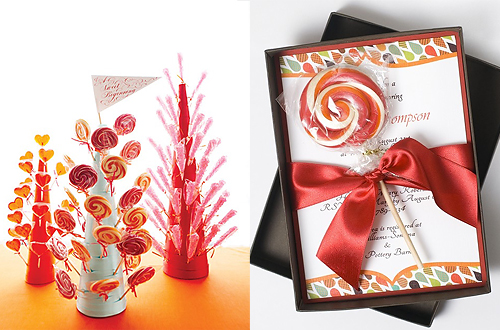 Credit: Martha Stewart Weddings, Martha Stewart Weddings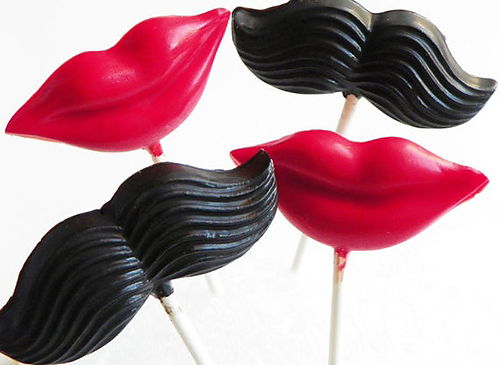 Credit: Etsy.com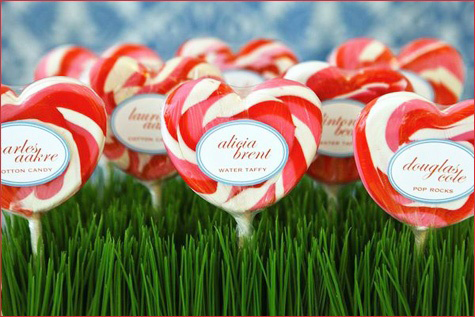 Credit: Mitzvahlicious