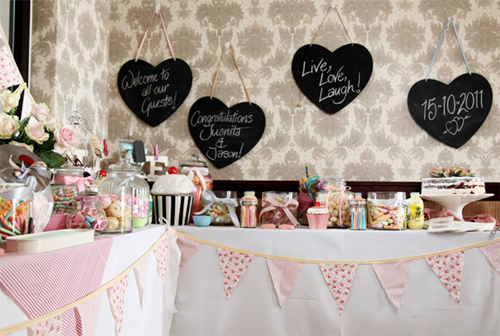 Sweetie tables are hands full of fun at a wedding. These days they can serve as a quick snack after your ceremony to fill that empty spot, replace a dessert table, or may even be used as your thank you gifts.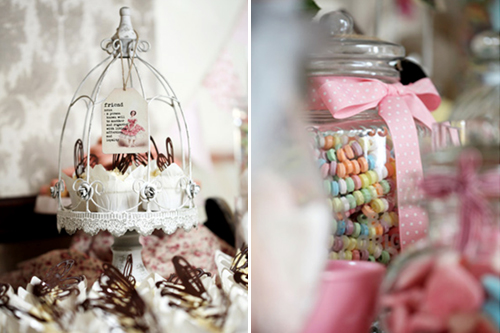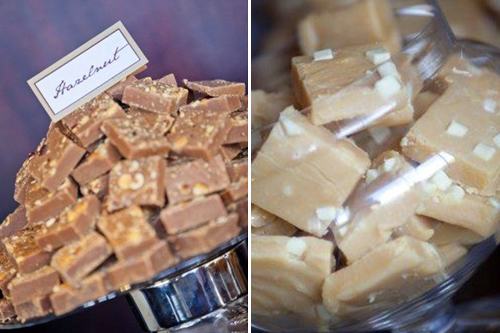 Not only will the sweeties tickle the taste buds of your guests, but they also look colourful, interesting and creates an exciting décor spot. We love the use of recycled & vintage jars, vases and bowls. Cake stands and bird cages create ideal stands for lots of yummy treats. Include ribbon or bunting to give your table that extra special feel. Be clever when selecting your treats – choose sweets that match the colours of your wedding to complete your theme.
Use either personalized paper or fabric bags, gift boxes or small glass containers for your guest to fill with their favourite treats. The sweetie table is an ideal setting to place thank you cards or notes, which then replaces traditional wedding favours on your tables.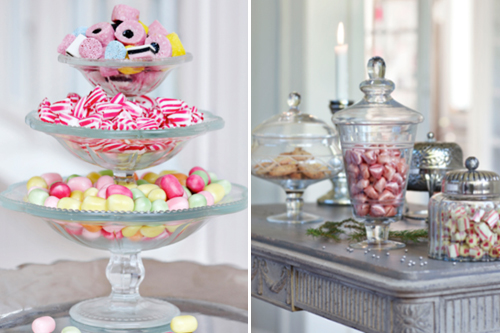 They can also be used at classic and contemporary weddings. The key is to change your holders to silver cakes stands and bowls combined with glass and crystal stands, and offer your guest treats like a variety of fudge or brownie delights instead of the multi coloured sweet options.
We leave you with these sweet thoughts…
Love, Ruby Rain.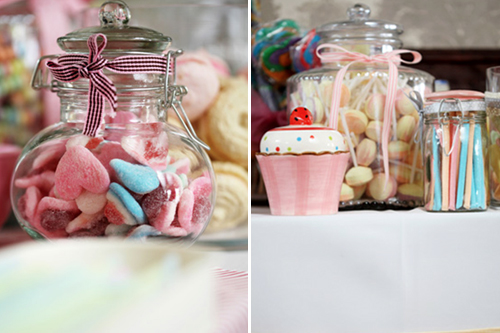 The decor of
Ruby Rain
is chosen with the desire to make an evening more memorable, a morning more enchanting and an ordinary day magical.