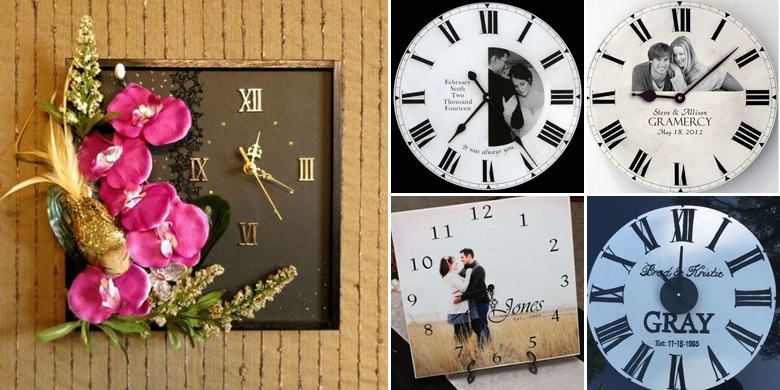 Your first anniversary is an incredibly special one. If you were wondering what to get your better half to celebrate this wonderful time in your lives, you'll be happy to know that there's actually a "traditional" gift to mark this momentous occasion.
Back in earlier days, paper was generally the go-to gift for a first anniversary. However nowadays the modern gift of choice is a clock! Signifying the passing of town, clocks can make the ideal "theme" for this big celebration – here's how you can be creative about it:
Scour the second-hand shops for a pocket watch that he can treasure for the rest of his life.
Go big, with a giant clock for the living room wall that you can both enjoy.
If the budget is still a bit tight after the wedding, keep it cute and simple, and spoil each other for candy watches!
Arrange a range of special surprises for him, every hour on the hour. This can be simple spoils like foot rubs, his favourite beer and so forth.
Spend some quality time together! Go on a romantic date, take him bungee jumping for the first time, and just enjoy being together.
Original images and their credits available on Pinterest