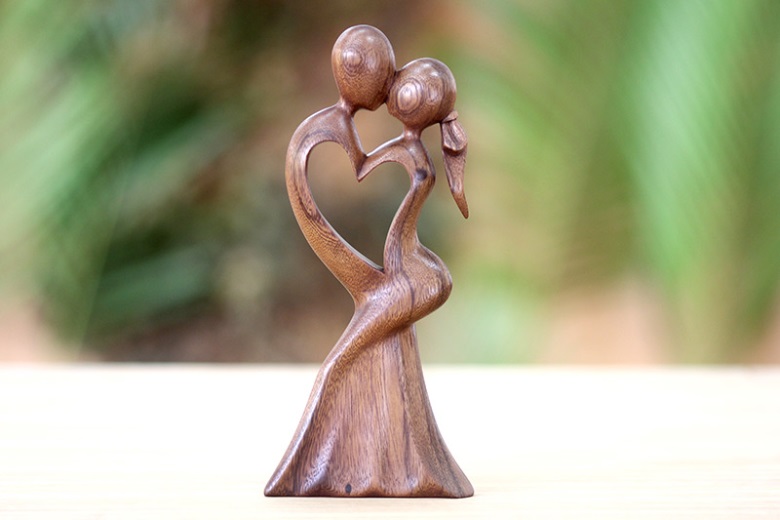 The traditions of love and gift-giving do not stop after the 'I do's'. On the contrary, the couple may enjoy years of anniversaries together long after the special day. There are traditional materials, colours and stones for each. In addition to keeping to the traditions, these actually make choosing a gift a lot easier.
Year 1 – Paper
Ideas:
Recipe book
Novel
Designer wallpaper
Scrapbooking kit
A personal journal
Tickets to a concert, theatrical performance or sports match
A heartfelt letter or poem (written on good quality paper)
A paper invitation to a special dinner or romantic experience
A paper subscription to their favourite mag or a local club
Year 2 – Cotton
Ideas:
Gorgeous linen
Clothing
Recover the couch
Personalised gown
Sexy cotton underwear
Cotton hammock
A quilt
Year 3 – Leather
Ideas:
Handbag
Shoes
Briefcase
Leather-bound personal organiser
Leather furniture
Belt
Photograph album
Wine bottle holders
Year 4 – Fruit and Flowers
Ideas:
An impressive, extraordinary bouquet
Landscape the garden
A bonsai tree
A sapling of his / her favourite plant
Plant a tree as a symbol of your flourishing relationship
A fruit basket to enjoy on a romantic picnic
Wrap any gift in floral paper
Year 5 – Wood
Ideas:
Furniture
Jewellery box
A tree
A love-seat for the garden
A personalised wooden cricket bat
Year 6 – Candy
Ideas:
Chocolate body paint
A sweet buffet after a romantic dinner
Visit a chocolate factory
Make chocolate margaritas to be enjoyed with another fabulous anniversary gift
Year 7 – Copper and Wool
Ideas:
Knitted clothing
A wool rug
Copper photo frame
Antique copper ornaments (kettles, coal buckets, and so on)
Give him or her 7 copper coins and an accompanying gift for each one
Year 8 – Bronze
Ideas:
Bronze sculpture
A bronzing session at the salon
Bronze-coloured bikini or tie
A vacation that involves lots of bronzing sunshine
Year 9 – Pottery
Ideas:
Enrol in a pottery course together
A pair of pottery coffee mugs or goblets (perhaps personalised)
Ceramic items for the home
A ceramic hair straightener
Year 10 – Tin
Ideas:
A case of his favourite tins of beer
Put your special gift in a tin container
Hire movies with "tin" in the title and have a romantic night in
Make tin lanterns and scatter them around your garden for a romantic setting
Year 15 – Crystal
Ideas:
Crystal chandelier
Jewellery
Glassware
Champagne flutes
Year 20 – China
Ideas:
Schedule a surprise trip to China
Porcelain crockery (try antique stores for more cost-effective options)
A bonsai in a porcelain pot
Take him or her out for a fabulous Chinese dinner
Year 25 – Silver
Ideas:
Jewellery
Cuff links
Cutlery set
Photo frame
Pen set
Quicksilver clothing / sports equipment
Silver underwear
Year 30 – Pearl
Ideas:
Jewellery
Pearl-coloured clothing or accessories
Hire Pearl Harbour (bring the tissues)
Year 35 – Coral
Ideas:
A Coral tree
A trip to the coral reefs of the world
Coral-coloured clothing or accessories
Year 40 – Ruby
Ideas:
Jewellery and cuff links
A great bottle of red wine
A private dance to Ruby Tuesday in a romantic setting
Year 45 – Sapphire
Ideas:
A holiday to the coast, where the ocean has a sapphire colour
Jewellery and cuff links
Blue clothing or accessories
Year 50 – Gold
Ideas:
Jewellery and cuff links
Gold-plated hip flask
Yves Saint Lauren gold glitter lip gloss
A trip to the Gold Coast in Australia
Year 55 – Emerald
Ideas:
Jewellery and cuff links
Any gift wrapped in emerald-coloured packaging
Emerald clothing or accessories
Year 60 – Diamond
Ideas:
Jewellery and cuff links
Hire Gentlemen Prefer Blondes for the famous Marilyn Monroe performance of Diamonds are a Girl's Best Friend.
Photo Credit: blog.novica.com