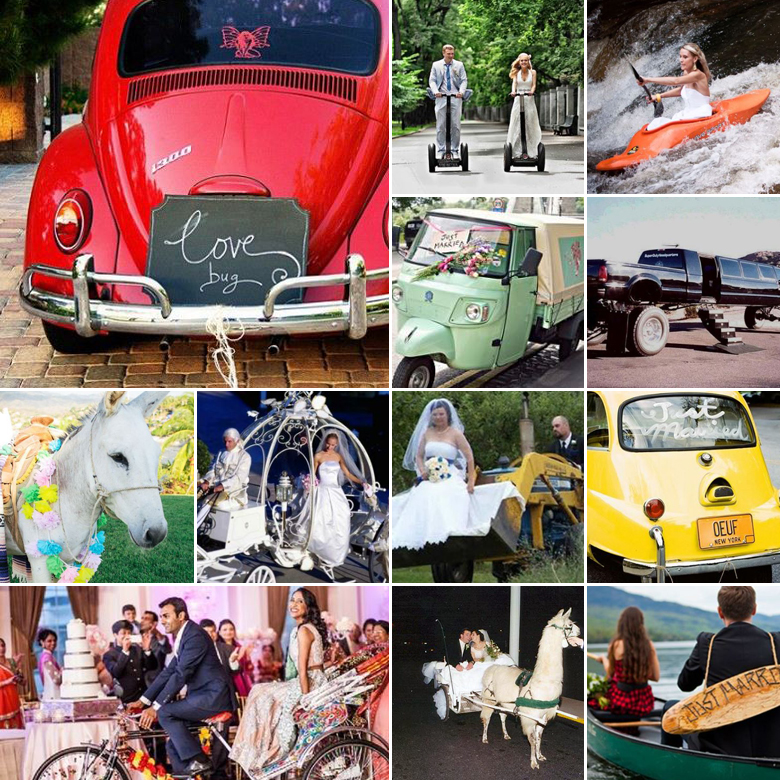 Your bridal car isn't just there to get you from point A to point B – it's all about making a real statement! So think out the box, and consider the following:
If your wedding has a vintage or middle age theme, make your grand arrival in a chariot or horse-drawn carriage.
Tuk-tuks are just too adorable for words, and can be rented for next to nothing.
Rock up on the back of a Harley Davidson or a cute little Vespa scooter. For an extra touch of quirkiness, toss your beloved the keys as you walk down the aisle.
If you're going to arrive in a car, make it a memorable one! We're thinking a VW bug, old-school kombi, or a sleek limosine.
Rent a bicycle-made-for-two and cycle away with hubby at the steer.
Clip-clop your way down the winding road on the back of a donkey or horse.
If you're quite the contemporary and adventurous bride, why not rent a Segway for your grand arrival?
Decorate an everyday car with fancy lashes and a fancy array of ribbons and balloons.
Embrace your inner farm girl, and arrive on the back of a tractor.
Original images and their credits available on Pinterest